Chances are, if you've booked your big Universal Orlando or Walt Disney World trip, everyone in your family is excited about going. (And probably everyone you've told is just a tad bit jealous.) Part of the fun of an Orlando theme park vacation is that excitement and anticipation of a magical trip ahead. But in case there's someone who is a little less than thrilled, whether a child who isn't sure what to expect, or a Grumpy teen (or adult), here's some tips:
Get everyone involved in the planning process
If you're the designated travel planner for your family or group, you have a lot of responsibility on your shoulders to make sure things go as smoothly as possible. While you might be the one in charge, it doesn't mean forgetting about everyone else's opinions. And that means the little ones, too!
For younger children, see what they like and dislike. Is there a particular character they love? Do loud noises like fireworks scare them? By figuring out what they love (and what they don't) it makes for a better vacation when you get there, and having fun thinking about it before you do.
For older kids and teens (and those Grumpy adults), ask them to create a list of what they most want to see and do. Maybe it's hitting the big thrill rides, or spending some time lounging by the pool. Getting them involved can help them become more interested and excited, and make the trip more fun for them as well.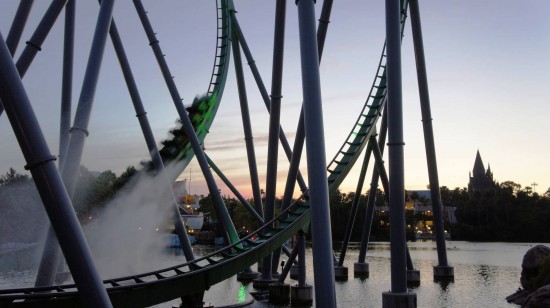 Vacation planning tools
Universal: First, you'll want to consider joining the OI Universal Center — the world's #1 Universal Orlando vacation planning community! In addition, you can also view Universal's complimentary vacation planning videos.
Disney: If you are still far enough out from your vacation, go ahead and order a free planning DVD and set of maps from Disney's website. The DVD highlights the parks and resorts, and the maps can help you see where everything is located within the parks. The maps are quite large, and are printed on heavier paper in full color. Both the DVD and maps each take anywhere from 2 to 6 weeks to arrive.
DVD: https://www.disneyvacations.com/dv/en_US/VacationPlanningDVD/
Maps: http://customizedmaps.disney.go.com/
Themed movie nights
Many of the rides and shows at Orlando's theme parks are based on movies (or in the case of Pirates of the Caribbean, the movie was based on the ride). A great way to get excited is to watch your old favorites together, as well as any that you might have missed.
For a detailed list of Universal movies to watch before you visit the parks, click here.
[youtube_video]SFTq6Ro2SQU[/youtube_video]
Start a countdown
There's nothing quite like seeing the number of days until vacation get shorter and shorter to help build excitement. Try making a paper chain, where you take a link off each day. Perhaps make a tear away countdown, and each morning rip off the number to show the next underneath. Or even just start crossing off days on the calendar and keeping track of how many you have left. However you do it, it's a great visual reminder of your upcoming trip.
Have your kids earn their souvenir and snack money
It's a win-win situation: You get them to finish their chores, maintain good grades, or even stop fighting with their siblings, and they get money to spend on vacation for whatever they want — which involves them in the process and can teach a little lesson in responsibility along the way.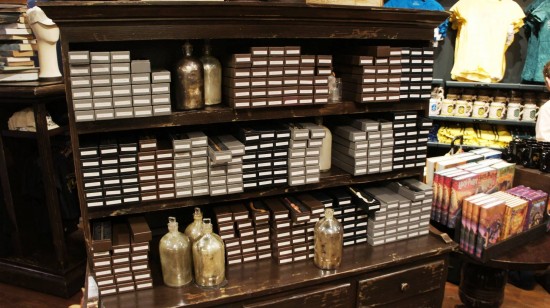 Be careful not to over do it before you go
I know this sounds like the opposite of everything above. While it's fun to plan out your stay, watch your favorite movies, and think about Universal and Disney non-stop, don't forget to save some of the magic for when you get there.
Planning is an important part, but be careful not to plan to the point where your days become death marches from one attraction to the next. While it is fun to put together some movie nights, or look at brochures, or old pictures of your last vacation, be careful not to let it take up all of your family's free time in the months before you actually go on your trip. Otherwise, you might find yourself a little burnt out on the theme park experience before you even see Mickey in person at the parks, or get to walk into Hogwarts Castle. Remember what your mother told you – everything in moderation.
Do you have a unique idea you'd like to share with our readers? Leave a comment below!
[sws_author_bio user="nepalostparks" size="105″ authorposts="More OI posts by Bill" name_format="About the author"] [/sws_author_bio]