As some of you may be aware, I am intending to spend the next 12 months working in Orlando for one of the world's most famous theme parks. Many people have asked me over the last few months a ton of questions, including how do you find a job, how do you apply, and how do you get hired?
So now I am happy to present you with a brief guide as to how you could land that first job at one of Orlando world-class theme parks.
Finding a job at Universal Orlando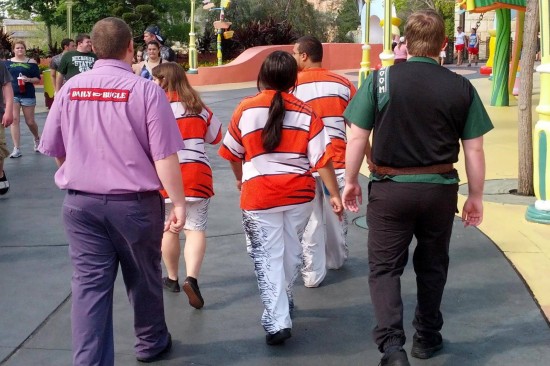 International students
If you are from outside the United States or Canada and you wish to find a job at one of the parks in the Orlando area, it's not an easy affair. However, it is entirely doable depending on the amount of effort you want to put into it.
Universal Orlando, for example, offers an international programme for UK students who wish to spend the summer working at their resort. It normally lasts for three or four months, and you'd be working in an entry level position in Food and Beverage, Attractions, Merchandise, Entrance Operations, or Parking. You are required to be at least 18 years old, possess good English communication skills, attend a Universal Orlando presentation and interview, and also meet specified visa requirements (The J1 Visa).
Learn more: http://www.universalorlandojobs.com/students-spotlight/international-programs
American students
For those of you who are American students, Universal Orlando offers a number of summer student internships in pretty much every position you can think of. You're required to be a sophomore, junior, senior, or graduate level student with a Grade Point Average of 3.0 or more (you may need to have this verified). You've also got meet the specific job qualifications for which you internship applies.
It's important to note that these normally last 10 weeks and you are expected to work for 20 – 40 hours per week. And you'll need to find you own housing. Once again
Learn more: http://www.universalorlandojobs.com/students-spotlight/internships
Working full-time
If you are considering working for a theme park full-time, then have a look at Universal's main jobs website, UniversalOrlandoJobs.com. This is the main recruiting portal for Universal in Orlando, and I'd advise having a good long look around the site before you do any other research.
Finding a job at Walt Disney World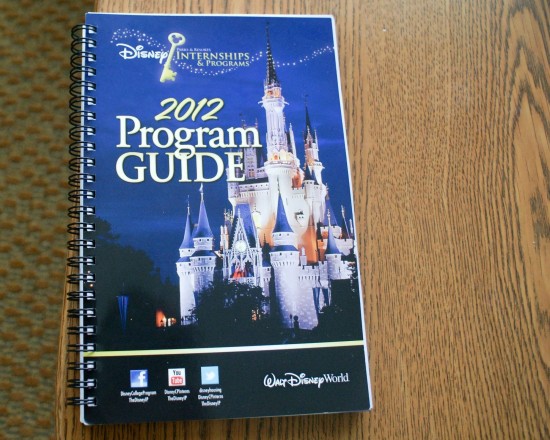 International applicants & US college students
Disney is the largest employer in the Orlando area and recruits locally and internationally on a regular basis. If you are an international student or a US college student and you're wanting to work for Disney, the best place to start is the excellent Disney Programs Blog at DisneyProgramsBlog.com. It's pretty in-depth site with links to Facebook, Twitter and lots of well produced videos for Youtube.
Local and regional applicants
If you are from the local area or the United States and want to apply for a position, then have a look at the Walt Disney World Resort's careers page: http://wdw.disneycareers.com
Appearance standards
If you've got a lifelong dream to help the characters out, be aware that Disney has very strict recruiting standards. Upon applying for a job with Disney, everyone is given the Blue Book. This little book gives guidance on absolutely everything, from the style of your glasses frames (conservative with no contrasting logo's or bright colours) to your sideburns (should be neatly trimmed , straight, even in width and are permitted to extended to the bottom of the earlobe).
Character roles
Disney tends to hold regular internal and on occasion external auditions in order to fill these or other character roles. Your best bet is to secure a role doing something else and then go to an audition, pass and then see about transferring. For more information, have a look at this video about the entertainment roles at Disney:
[youtube_video]BxmgQ30wfAE[/youtube_video]
If you've have any questions about this topic or advise for other job-seekers, please share it in the comment section below.
Have a Magical Day – James
[sws_author_bio user="jshort" size="105″ authorposts="More OI posts by James" name_format="About the author"] [/sws_author_bio]