Festival of the Masters 2012 recap: Great art and unique experiences
Once a year the already aesthetically pleasing Downtown Disney becomes even more so, and that time is during the Festival of the Masters. A collective amount of local and national artists come to display their works at this humongous show. This isn't your average art show, but then again, when is anything at Disney considered average?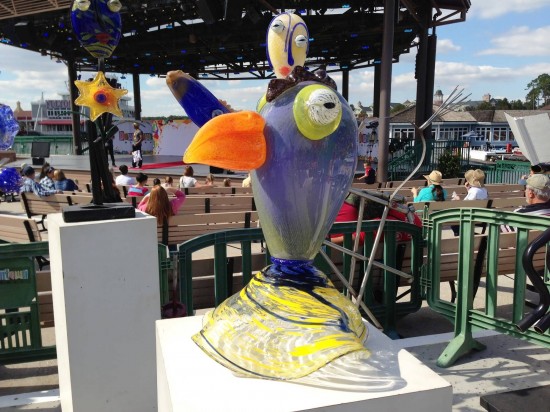 My trip there started at Cirque du Soleli La Nouba, which was prematurely decorated with a giant holiday wreath. We were surrounded by what seemed to be corridors of local artists with very unique and different styles, no two the same. Many artists' works reflected a common theme: the natural beauty of Florida land. There were countless landscapes of Florida's horizons, probably giving all tourists another reason to return to the sunshine state! Among all of the Florida-inspired art were a few more eclectic that could catch anyone's eye.
Painting to photography, there was something for everyone… and we weren't even half-way through. There was even art made of things you wouldn't expect, like a clock made with computer boards.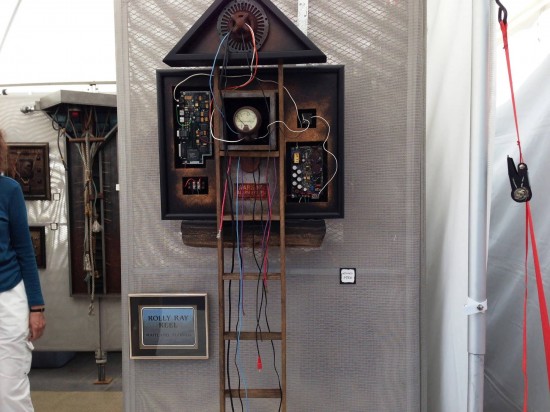 Many jewelry vendors with original designs were selling their unique items among the tents. As we made our way into Downtown Disney's West Side we came upon the first of the few Michael's craft stations. This one seemed especially for kids, but who said adults can't take part? I took it upon myself to sign my boyfriend and I up to create a personalized wooden picture frame with attachable Mickey ears. Many, and I mean many, children took part in this, and it's safe to say I felt a little out of place kneeling in the fake grass trying to color my wooden frame, and it was worth it.
As we moved on, we started seeing a lot of tents from the great restaurants nestled between art tents, as well a food truck! Fulton's Crab House, Portobello, and T-Rex were among the few serving two or three appetizer-like snacks and drinks for the art-seers who just didn't want to stop for food.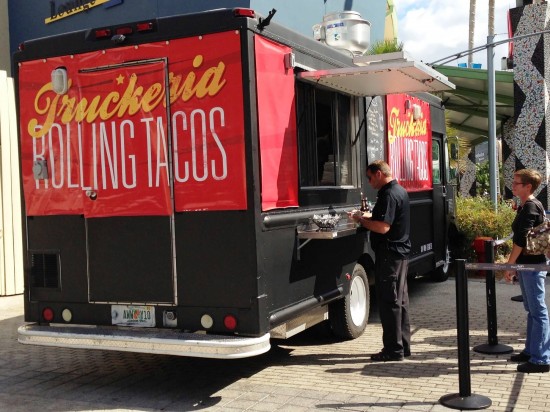 Aside from the food options, Pleasure Island housed many other highlights from the event such as an entire area of art created by official Disney artists, who were also there to meet! The art there might have been familiar to you if you had ever visited The Art of Disney located near the Rainforest Café on a prior trip.
If you were in need to new shoes when you were walking around Pleasure Island during the festival then your soles were saved! Curl by Sammy Duval has artist selling customized TOMS shoes and sunglasses.
On our way out of Pleasure Island we were greeted by another craft station where you could piece together a square of Legos that would be pieced to a 6-foot Lego mural of Mickey, Donald and Goofy. It was something that was really hard to imagine as we made our first rounds, but on the way back it seemed to be starting to take shape and was very awesome. As we moved onto the Marketplace, the art tents seemed to lessen and the stage had an audience ready for a fashion show, which showed all of the unique and uber fashionable ways to wear Disney clothing that could conveniently be bought at the surrounding stores. They even had a guy wearing a duct tape tie, something my boyfriend said he would never do. So, fashionable… yes. Practical, not so much.
Although the tents in the Marketplace were not so great in numbers, there were 30 tents in what was called the Emerging Masters Area where 30 artists new to the Festival showed off their artwork. Surrounding those tents was my favorite part of the festival: the chalk art!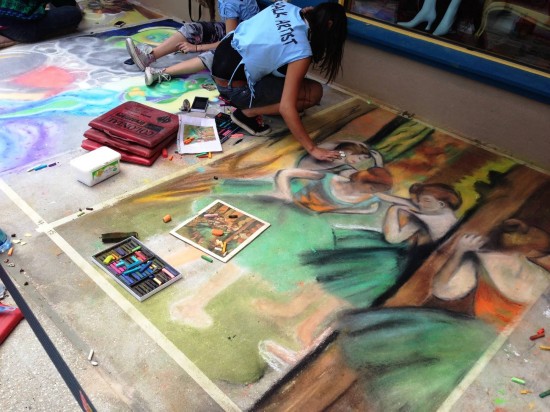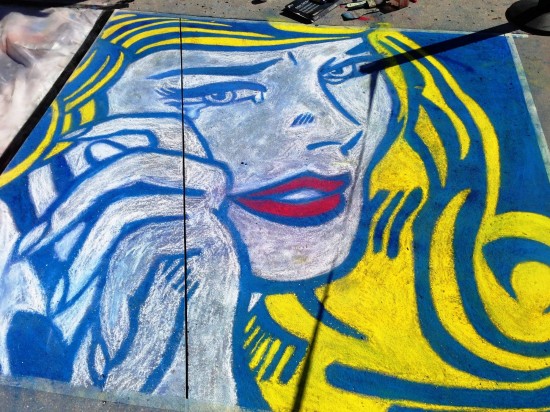 There were over 100 artists working on all of these fantastic and vibrant chalk murals on over 1,000 feet of Marketplace sidewalk throughout the weekend event. The chalk art was brought to Disney by the Central Florida Chalk Artists Association, which gave many high school students the opportunity to be a part of this festival.
With good weather and great art, the Festival of the Masters is a truly unique and fun way to spend a not-so-lazy weekend with your loved ones.
– photo gallery
Click any image to view it full-screen. When the full-screen image is open, click to the right or use the right arrow on your keyboard to advance through the gallery. If several thumbnails are missing, try reloading this page in your browser.
[sws_author_bio user="PaigeRadetsky" size="105″ authorposts="More OI posts by Paige" name_format="About the author"] [/sws_author_bio]