Dexter's of Winter Park: Best place to kick off your Sunday Funday
Looking for the perfect place to start your Sunday Funday? Look no further than Dexter's of Winter Park. With a very central and spacious location in downtown Winter Park on the corner of New England Avenue and South Pennsylvania Avenue, it's an ideal spot for eating, socializing and enjoying the day. This Dexter's location opens at 10 am on Sunday mornings and stays open until 10 pm with brunch running until 3 pm, so there is ample time to mosey over there on any given Sunday. They have a wonderful and varied menu that is available anytime during their hours, but their Sunday brunch with a tailored menu of classics and new creations is what seems to really draw the crowd at the end of each weekend.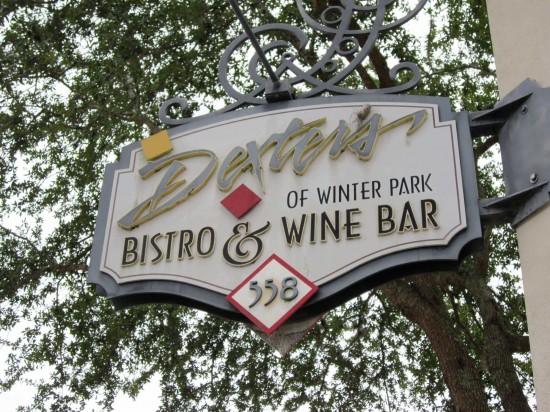 Upon walking through their double doors you are immediately greeted by their gracious and smiling hostesses who always try to make sure that, even on the busiest of days, it's very rare that patrons wait more than 15 minutes for a table. Larger parties may sometimes be a different scenario when it comes to waiting for a table, so I suggest always calling ahead for reservations or arriving early before the rush. Once your party is lead to a table inside the trendy yet relaxing atmosphere of the Dexter's dining room a member of their wonderfully efficient serving staff greets you with a warm introduction and an overview of the Sunday specials.
The Sunday brunch menu has all the best classic options from building your own omelet to fluffy French toast as well as some new specialties and some Dexter's creations. The brunch menu prices range from 10 to 15 dollars depending on what you order. A few of my favorites are the Dexter's style Eggs Benedict, the Breakfast Burrito, and the Fried egg BLT. No matter what you try, though, you won't be disappointed and you'll be planning to come back the next Sunday to try something else before you even finish your meal.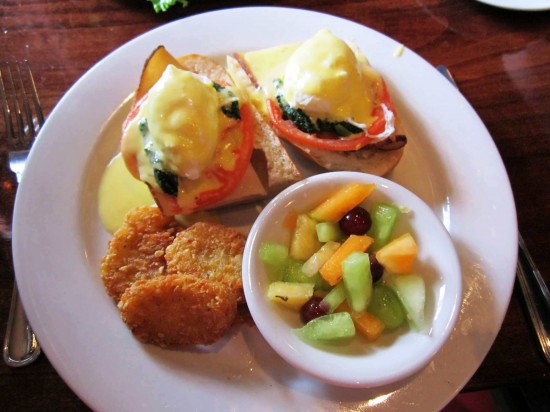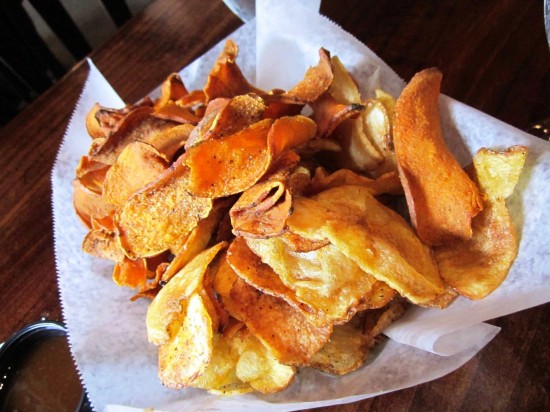 In addition to the amazing food Dexter's has great Sunday drink specials. You can order a classic single ($2.95) or double ($5.90) mimosa or choose from many of their other juice flavors. Mango, peach and raspberry are my favorites and if you ask they'll mix some flavors as well. They also offer a few different styles of Bloody Mary cocktails, but my favorite, by far, is their Ultimate Bloody Shame with its bacon-salted rim (YES! I said bacon-salted) and shrimp, cucumber and bleu cheese olive garnish. Dexter's also offers their domestic bottles of beer for $1.50 all day Sunday. This puts the real FUN in the Sunday Funday!
The ambiance in the restaurant further adds to the tasteful appeal supplied by Dexter's amazing food, drink and staff. The walls are decorated with vibrant and varying paintings and portraits by local artists and are for sale if you should feel in the mood for some artistic culture. The tables are set up to provide ample space for you and your party to sit while creating an intimate atmosphere. This location also has a beautiful bar set up in the center of the dining room. You can sit there to enjoy a few Sunday Funday drinks or order your whole meal.
Whether you're there for a special occasion or just looking for some Sunday fun and relaxation Dexter's of Winter Park offers not just a restaurant, but a true dining experience. It's an enjoyable experience that would be a memorable part of any weekend excursion or vacation. If you come on a Sunday you may even find me there enjoying a little brunch and some raspberry mimosas.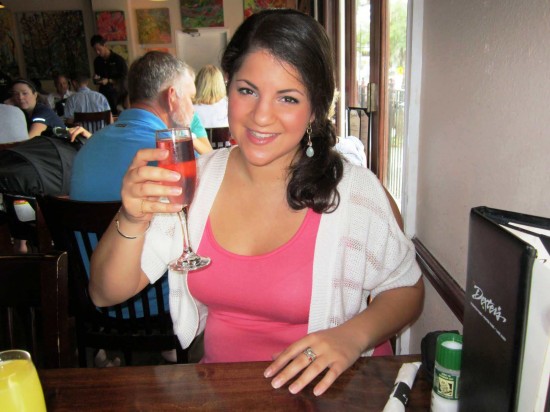 Dexter's Restaurants of Orlando is a locally run and operated restaurant with three locations. One location in downtown and two on the north end. Check out the map and links below for more information.
Dexter's of Winter Park – map & links
Click any marker to display the attraction or venue name. To scroll or zoom, use the controls on the top-left of the map. You may also switch to different map views by using the buttons on the top-right of the map.
Official website: http://dexwine.com
[sws_author_bio user="DinaFayeMagdovitz" size="105″ authorposts="More OI posts by Dina" name_format="About the author"] [/sws_author_bio]