My grandmother approached me with a newspaper article circled twice in pen, "You better read this – I think you'll like it!" The small article described an event called "Dapper Day" that takes place every year where people dressed up to go to Disney World. I was hooked from the start, so I took a look at their website. Once upon, you are greeted with the definition of dapper.
Dap·per (adj.)
Definition: neat and trim in appearance; very spruce and stylish.
I'm the kind of girl who loves to be fancy for no reason and usually doll myself up to go anywhere; Disney has never been an exception! But, not only do people just dress nicely, but they also dress vintage.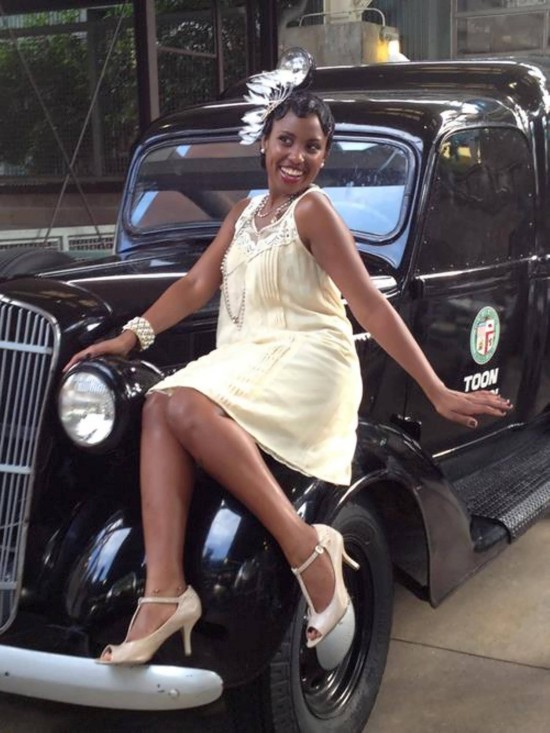 Dapper Day was inspired by the visions of the original Disney Park designer's illustrations, when seen, depict Disney to be something people should be dressed up to attend. The artwork is gorgeous and shows the Disney-goer as a contemporary, yet, vintage dresser. Dapper Day's website encourages the dress from the decades, as well as wearing active and retired military uniforms.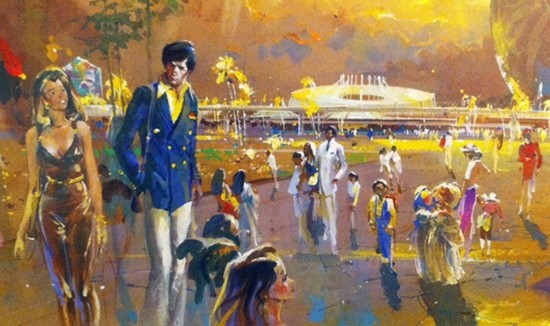 Upon doing more research about Dapper Day, I found that Disney in no way sponsors this event. In fact, the people behind Dapper Day do not make money off of the people who attend. Instead of gaining, they lose money by hiring photographers stationed around the park. The folks who make Dapper Day possible, however, do accept donations on their website to help keep it going. Dapper Day even gets discounted One-Day, One-Park tickets that are sold through My Disney Meetings. The ticket for Walt Disney World was $55, almost half the price of a normal-priced ticket of that nature.
I tried to reach out to as many friends as possible about Dapper Day, but only one was able to go. We were so busy that we weren't able to get our outfits until the day before – a huge mistake! If you are planning on attending Dapper Day in the future, plan ahead. I wish I had gone out and prepared more for the day. Shopping for Vintage clothes can be either ridiculously fun or can be a toll, all depending on you! When shopping vintage, I would recommend purchasing the same day. Try to shop at as many shops as possible, but do not take chances. I decided to wait until the next day to purchase my dress and it was sold! It's really difficult finding authentic vintage finds… my best luck was at Déjà vu Vintage and Orlando Vintage. Both are a little pricey, so save up before shopping. When vintage shoe shopping, Goodwill Boutique in Orlando has perfectly broken-in vintage shoes that were spot on, and cheap.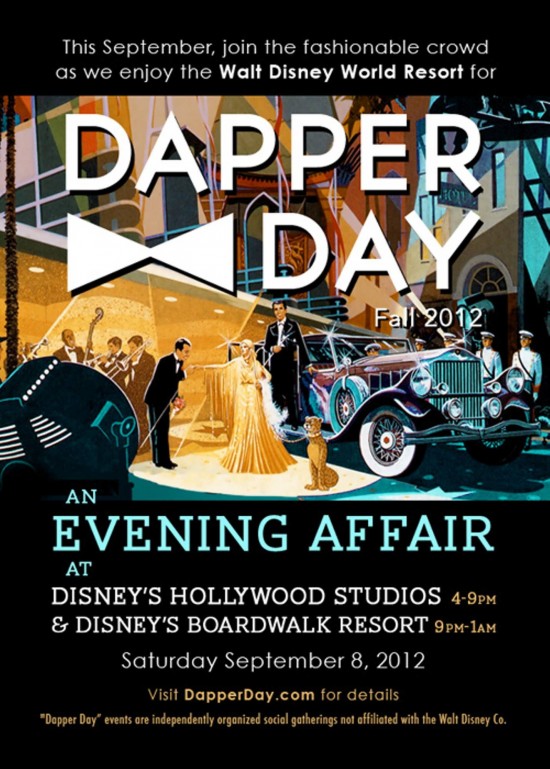 After getting ready the next day, we headed out to Dapper Day. We parked at The Boardwalk Resort and made our way to the boats… with lots of stares. We didn't see any Dapper folks until we actually got into the Hollywood Studios. There, we were greeted by groups of people who exclaimed, "You look mighty Dapper!" and "Happy Dapper Day!" People were dressed up from all eras, from the 1920's and 30's, to even the 80's. Aside from everyone participating, my friend and I were asked constantly, "Do you work here?" and "Why is everyone dressed up?" which in turn we gave an appropriate response, letting everyone know the joys of Dapper Day!
It was very hot and humid… extremely frustrating when you take so much time to get ready! My hair turned flat and frizzy the moment I left my house, so I knew that the Spring event in February would probably suit me and my hair better. I'd recommend bringing a small hand — held fan to help avoid sweating (which was inevitable for me considering I was wearing a faux-fur stole). We got there an hour late to the event and had learned we just unfortunately missed the crowds of Dapper people formed together. Many Dapper Folk that we were able to speak to told us that a lot of the Disney College Program kids are part of it, so they felt a bit left out because almost everyone knew each other. I like to meet new friends and talk to strangers, so if you aren't like me, you might want to bring a nice group of pals to experience Dapper Day. A lot of groups were even willing to just take my friend and I in, but we had plans to ride as many rides as possible before closing time, so we disbanded.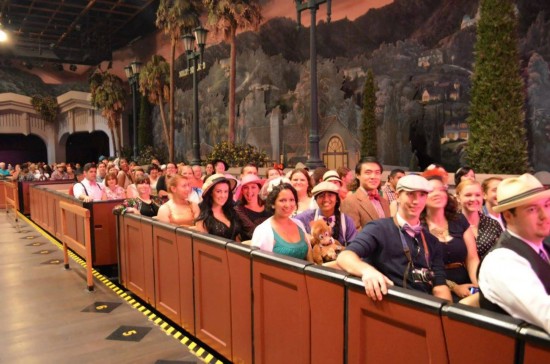 The day's events extended until 1 am at the Boardwalk Resort's nightlife, which we didn't attend. We did grab ice cream at the Boardwalk and happened upon more Dapper Day attendees! All and all, it was a swell time.
The photos provided in this post are from Dapper Day's official site and Facebook Page. You can also follow Dapper Day on Twitter.
Dapper Day image gallery
Click any image to view it full-screen. When the full-screen image is open, click to the right or use the right arrow on your keyboard to advance through the gallery. If several thumbnails are missing, try reloading this page in your browser.
Editor's note: This is the first post from our newest OI contributor, Paige. We look forward to featuring her writing and Orlando experience on OrlandoInformer.com!
[sws_author_bio user="PaigeRadetsky" size="105″ authorposts="More OI posts by Paige" name_format="About the author"] [/sws_author_bio]