An evening visit to Universal Studios Florida: Limited time but unlimited fun!
When visiting Orlando theme parks, the usual suggestion is for you to arrive early so that you can make sure you see all the attractions you want to see and have time to relax in between. Every once in a while, however, you only have a few hours at the beginning or end of your visit, or maybe you have a free evening and a ticket. This happened to me this weekend and I decided to try an experiment: Could I visit Universal Studios after 4pm and still have enough time to enjoy the attractions as well as the evening?
I entered the Universal gates at 4:58 pm and guess what? The new Superstar Parade was starting at 5pm! I had not yet seen the parade, so I decided to stay put right around the main Universal Studios Store where there was some free space right behind the ropes. I had a good view with no one in front of me. I did discover however, that you should either be more towards the concert area or further down on Hollywood Street so that you could watch the dance break portion of the parade. If you are elsewhere, you still have a great view of the parade passing by and the characters and performers, but you don't really see the portion where they stop the parade and they have a few minutes of dancing and interacting with the guests.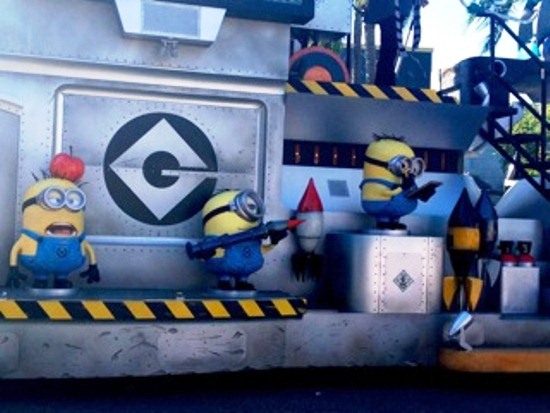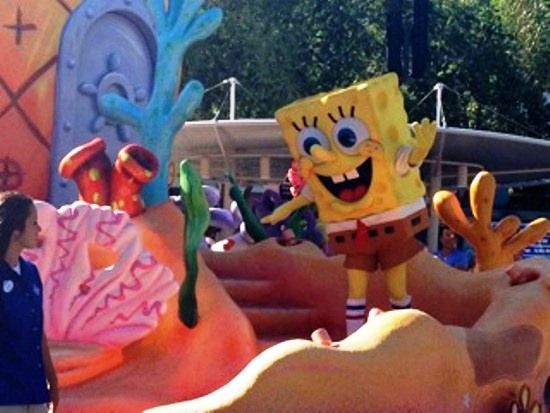 After the parade, I decided to check out the Despicable Me: Minion Mayhem ride, which was now in technical rehearsals as it prepares for the official opening on July 2. If you've visited before, this new ride is in the same location as the Jimmy Neutron ride, and the Hanna Barbera ride before that. Universal has done a good job in transforming the area to look like Gru's house and laboratory where guests train to become minions!
The ride is great for all ages and levels of fear, as it is a simulator ride. If guests are not taller than 40 inches, they can still ride in the stationary area, so it's great for the younger children as well. After the ride is over, when you start exiting towards the gift shop, make sure you look around and listen because there is a minion dance party going on! You can check yourself and your moves out on the big screen and the staff will dance with you as well. You then proceed to exit through the gift shop. I had almost an hour wait for this ride, as it is the newest attraction at the park, but it went by fairly quickly and didn't deter me from enjoying it.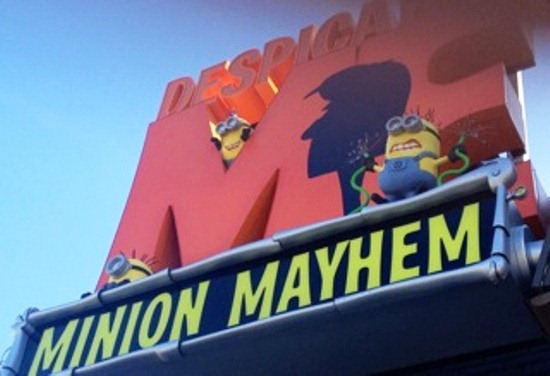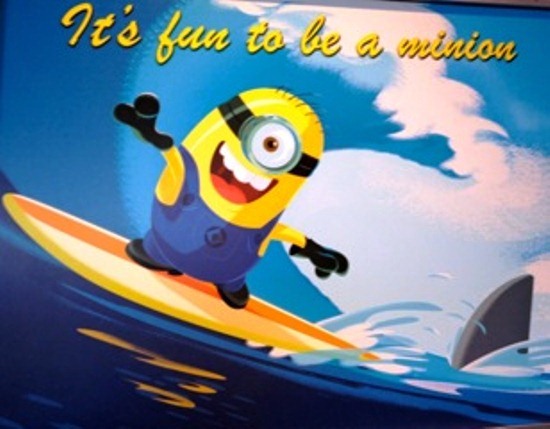 Time for a beverage and a snack, and then it was off to the Revenge of The Mummy ride which only had a 20 minute wait. I was liking this evening visit already! Had some time to explore after that, walking in the beautiful light and cooler temperature of the approaching evening. I noticed they had relocated the Shark from JAWS, it is now behind Che'z Alcatraz in a dockside area and still being used as a photo-op attraction.
Made my way over to the Simpson's Ride and there was only a 10 minute wait! The Men in Black Alien Attack ride also had a short wait. I was enjoying my evening so far!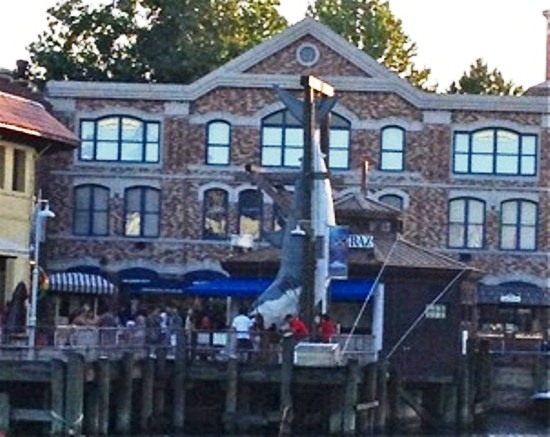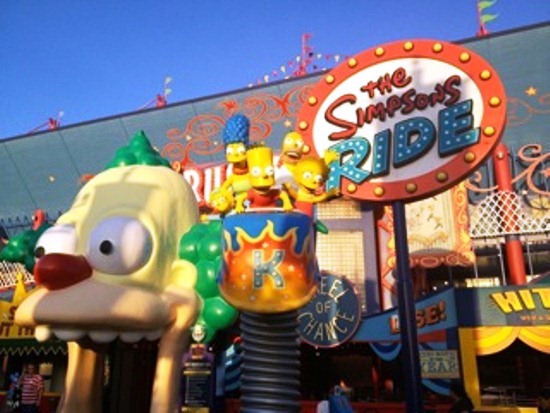 Making my way back towards the entrance, I heard that the live music had started from the Summer Concert Series. This night it was 3 Doors Down and ZZ Top. 3 Doors Down sounded great, and they were recording that evening's show and selling it on a USB bracelet. The bracelet included some pictures of the band and could be erased once you downloaded the media and then reused for any data. I have not seen that before and thought it was a great item!
I enjoyed the music for a bit, then decided to leave. On the way out I saw a character photo op with Homer and Bart Simpson outside the main store.
The park was open until 10pm that night, so if I had wanted to stay later and have more fun, it was still an option! The rest of the concert was still going on, and the Cinematic Spectacular was scheduled for 10pm that night.
The evening visit works best when Universal Studios is open late for a special event such as the Summer Concert Series. Sometimes crowd size, wait times, weather, etc all cooperate for your maximum enjoyment. And it is always a good idea to check the OI Universal Center for crowd estimates and park hours, special events, any ride refurbs.
Editor's note: This is the first post from our newest OI contributor, Carla. We look forward to featuring her writing and Orlando experience on OrlandoInformer.com. If you are interested in learning how you can contribute your own stories and insight, click here.
[sws_author_bio user="Carla.G" size="105″ authorposts="More OI posts by Carla" name_format="About the author"] [/sws_author_bio]