Editor's note: This is part three of debi's pictorial history series. If you haven't already, you can view part one or part two before reading this article.
It's been a lot of fun presenting the 20 years of changes I've seen at Universal Orlando over the last couple of weeks, and now I finish with part three. Before we talk about Islands of Adventure, let's quickly look at some old Universal tickets.
Did you know Universal Orlando Resort has actually had its name changed a couple of times? With the addition of CityWalk, on-site hotels and Islands of Adventure in 1999, Universal became Universal Studios Escape. Like many people back then, we thought that Islands of Adventure was part of Universal Studios Florida proper, so we were surprised to learn that we needed to buy a 2-park ticket to go to both parks. Because people were confused, the resort was simply named Universal Orlando Resort in 2001. However, that same confusion seems to have caught up with Universal again with the opening of The Wizarding World of Harry Potter. It's one of the comments I see on different Potter social sites and will give the writer the correct information – the Wizarding World is the newest island within IOA.
Now the question is, how much more confusing will it be once Harry Potter can be found at both parks? I can see it now: "What do you mean I need a 2-park ticket to see all of the Wizarding World?" But that issue is for future posts. Back to our retrospective…
For several years, beginning with our first annual passes in 1999, when you presented your paper ticket your picture was taken and a plastic credit card type of pass was issued. I wish they'd bring them back as paper can so easily be damaged, especially if left in a pocket on a water ride or when the clothing goes into the wash.
Universal's name changes are also represented on the tickets I have saved: The first is actually my ticket from Halloween Horror Nights in 1999; the next two are from 2005 and 2012, respectively.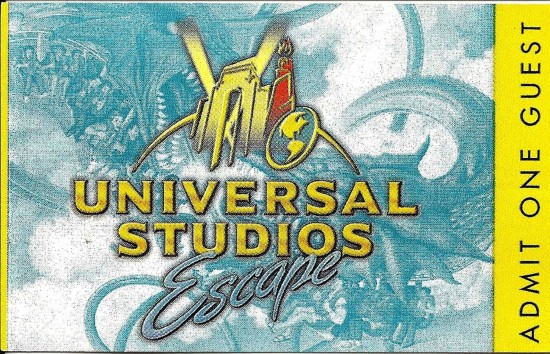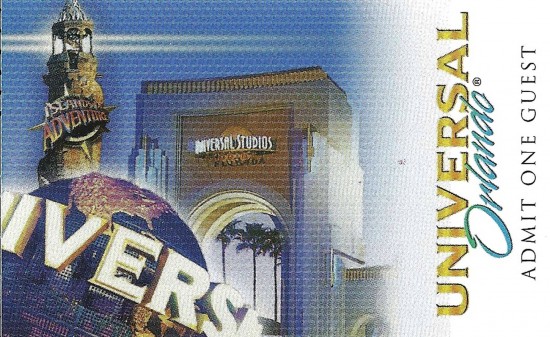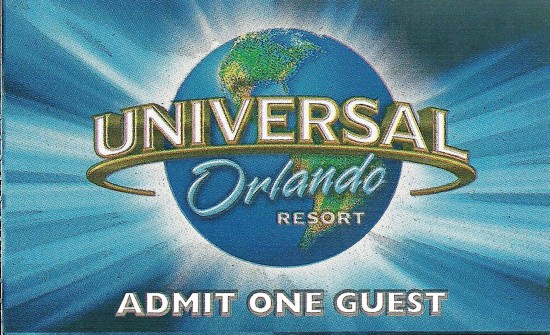 Now let's take a look at the changes in Islands of Adventure since its May 28, 1999 opening. The celebration of Grinchmas in Seuss Landing began in December of 2000. The streets are full of merriment and music, the Whos singing in several performances of a stage show named for the movie "How the Grinch Stole Christmas" and it's a lot of fun for the whole family. Until 2005, the Grinch actually had his own Lair in the ground-level attraction that soon after became the High in the Sky Seuss Trolley Train Ride. I have a 2001 picture of the lines waiting to get into the lair (they were always LONG), with the queue decorated to look just like the lair in the movie. At the end you could visit with the Grinch in a Santa costume and have your photo taken. Although there was no celebration in 2006, the photo op with the Mean One moved to a gift shop across from the Caro-Seuss-el. I so wish they'd figure out a way to bring back the Lair. Now, as then, the actor who plays the role always treats our daughter with his bigger heart while blasting barbs at everyone else with his smaller.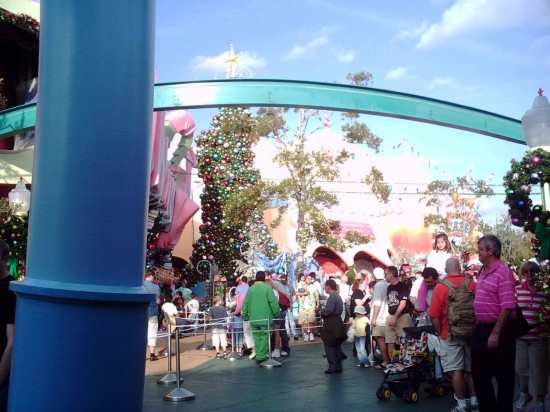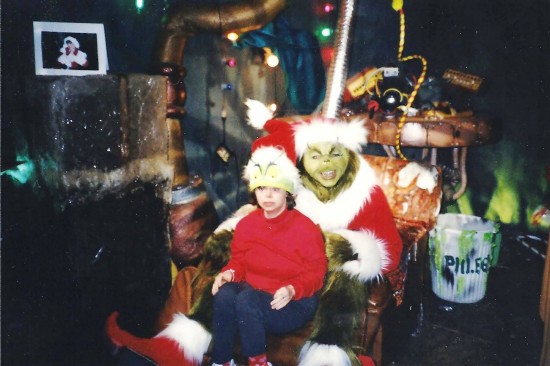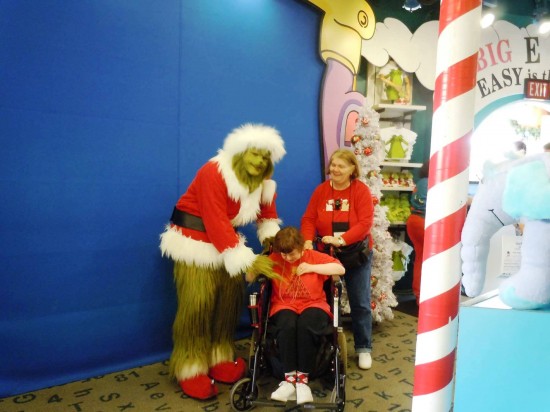 The skyline at Islands of Adventure really changed in 2010 with the opening of the Wizarding World of Harry Potter! (You only need to check here on OrlandoInformer.com for more on the newest island in IOA.)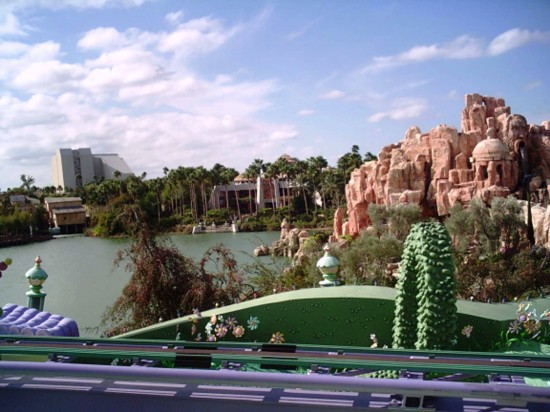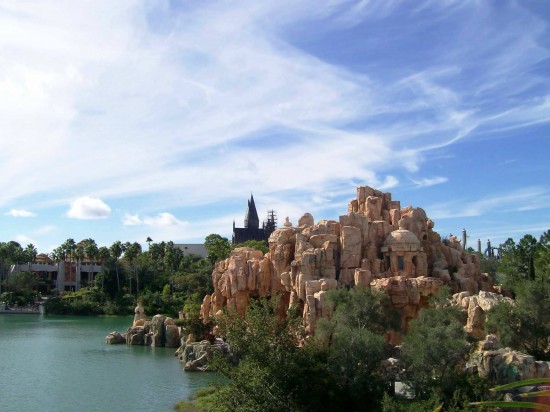 Dueling Dragons roller coaster became Dragon Challenge and the junior coaster, Flying Unicorn, was converted into Flight of the Hippogriff. Same rides, different embellishments. After two incidents last year when guests were injured by flying debris, the Dragon trains are no longer able to challenge each other, but the coasters are still a spectacular ride.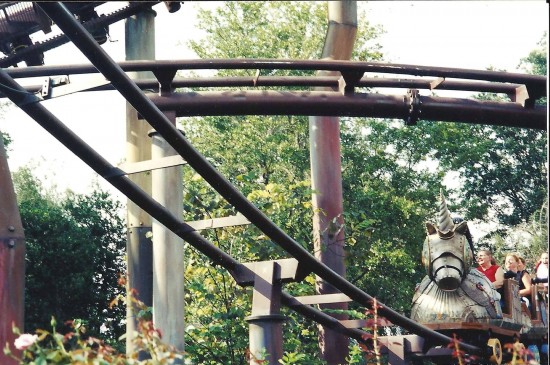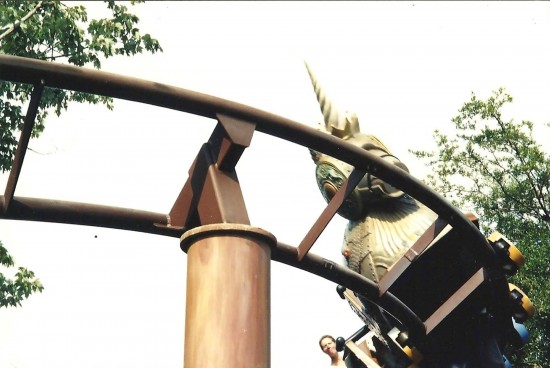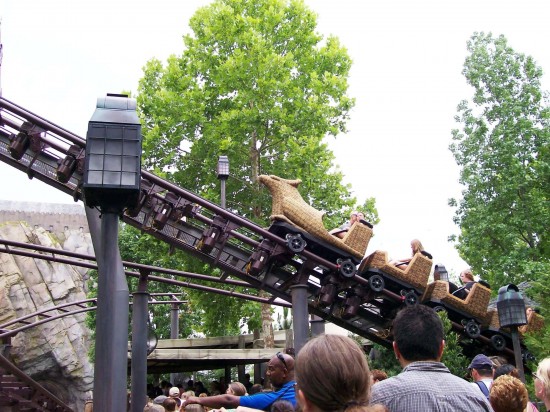 The Amazing Adventures of Spider-Man had a major overhaul this year and the attraction now has highest HD resolution available, 4k high definition. The new films are amazing and a ride you do NOT want to miss!
We've seen many rides and shows come and go over the years, so there is no doubt there have been a lot of changes to Universal Studios Florida and Islands of Adventure, with more to come. Although we have recently mourned the loss of Jaws, we did the same when Kongfrontation became the Revenge of the Mummy and Back to the Future morphed into The Simpsons Ride. Yet these new attractions have become hits for theme park lovers, and I am looking forward to the next generation of alterations — especially to the Wizarding World. They keep my interest elevated in returning to both parks and, like others, we revisit as much as possible.
If you haven't enjoyed these parks in several years, it's time you book a vacation and see for yourself. "I've been there" is no longer an excuse!
You can view part one or part two of this series, or view all of the posts on our blog tagged with UOR history.
[sws_author_bio user="iamdollie" size="105″ authorposts="More OI posts by debi" name_format="About the author"] [/sws_author_bio]