Editor's note: This is part two of debi's pictorial history series. If you haven't already, you can view part one first.
As I continue my tour around Universal Orlando, my photos show a significant difference between 1992 and the present. I'm so glad I saved our printed pictures from so long ago! It has really been fun to see how Universal has developed since Universal Studios Florida first opened in 1990.
One of our daughter's favorite rides is Woody Woodpecker's Nuthouse Coaster, which opened when the entire children's area inside Universal Studios was renamed Woody Woodpecker's KidZone in 1999.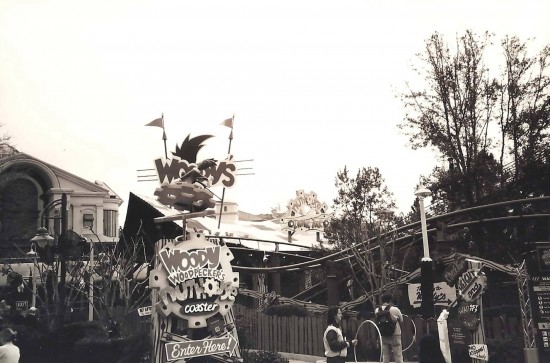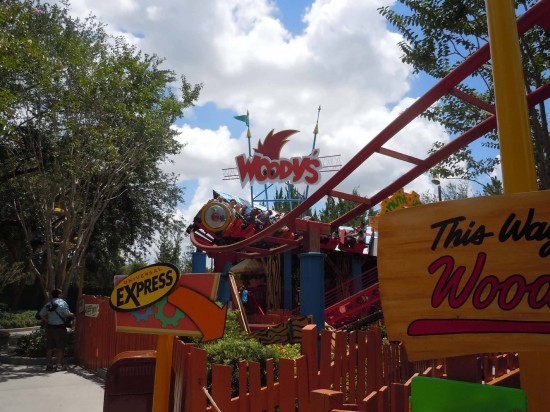 Trees and vegetation have matured, but there is a building missing in the 2012 picture – the old Hard Rock Cafe. Although it had been empty since 1999, it was not demolished until 2011.
The large painted sets of the New York Public Library and skyline and the faux Guggenheim Museum are impressive, especially when viewed from a distance, but the subway tunnel is showing its age. It had a bronze finish when we first saw it in 1992; now has a beautiful green patina. The most obvious addition is the Hollywood Rip Ride Rockit track jutting out of the sets.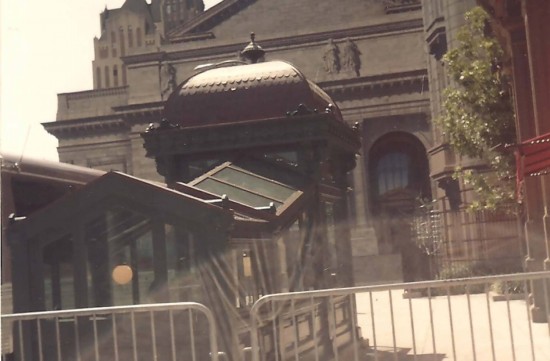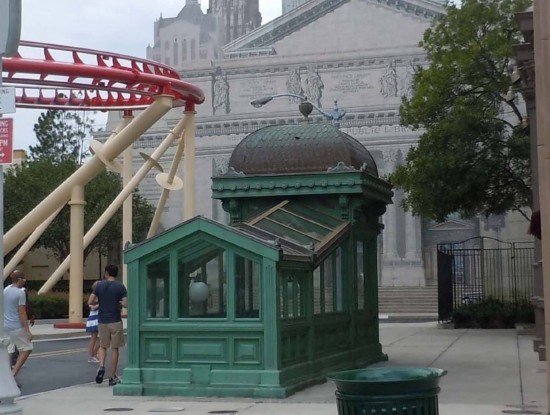 The longer view of the street is even more spectacular. In the 2012 photo, you see the entrance for Twister on the left and another view of the Rockit track. Until the debut of the Universal Music Plaza, bands performed on the steps of the library.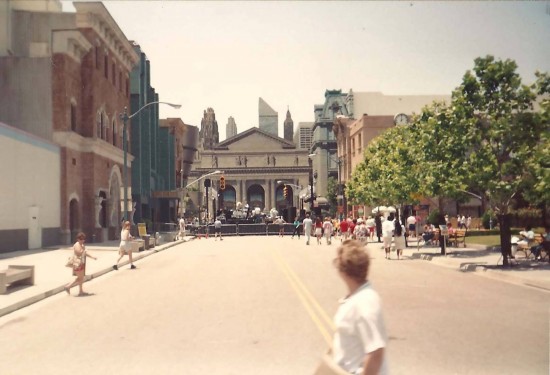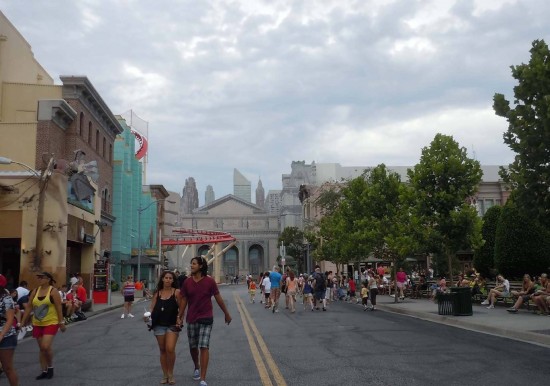 The Boneyard was a part of the Backlot Studio Tour, but you could also walk around all the vehicles and objects used in many of Universal's productions. But with the building of the Universal Music Plaza stage and viewing area, even more renowned bands are able to play for Universal guests during Mardi Gras and other special events. Hollywood Rip Ride Rockit also gets its share of spectators even when bands are not performing.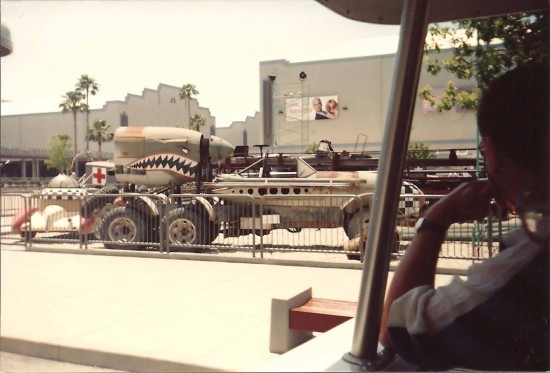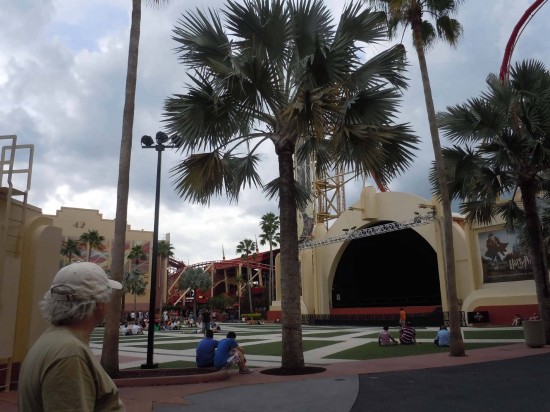 Characters have also changed how they look. Back in 2001 this guy used to hang around the Villas at Gardens of Allah; now Shrek hangs out in front of his own attraction, Shrek 4-D, which opened in 2003.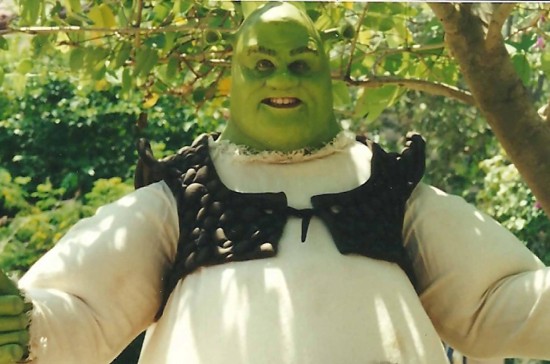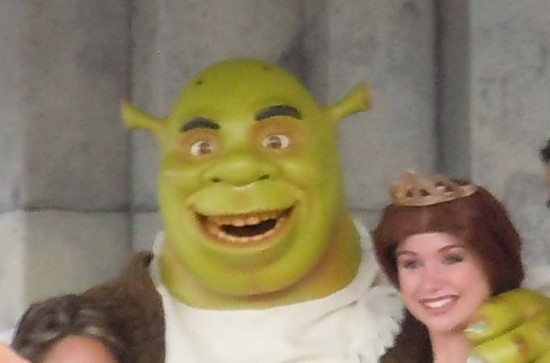 You can view part one or part three of this series, or view all of the posts on our blog tagged with UOR history.
[sws_author_bio user="iamdollie" size="105″ authorposts="More OI posts by debi" name_format="About the author"] [/sws_author_bio]