A night of fun & charity at the 12 Bars of Christmas Annual Pub Crawl
Friday night marked another year of Orlando Pub Crawl's 12 Bars of Christmas Pub Crawl in downtown Orlando, and you know I was in attendance! Check-in was at 8 pm sharp, and my friends and I made sure to be there on time. The great thing about this particular pub crawl was that you could either pay the regular $20 admission or you could bring toys of equal value to donate to the Hope Foundation, an amazing organization geared towards helping families in need in Central Florida. So, with a couple of World Traveler Polly Pocket sets in hand I made my way with my friends to the sign-in table, and after donating our gifts we were ready to start crawling.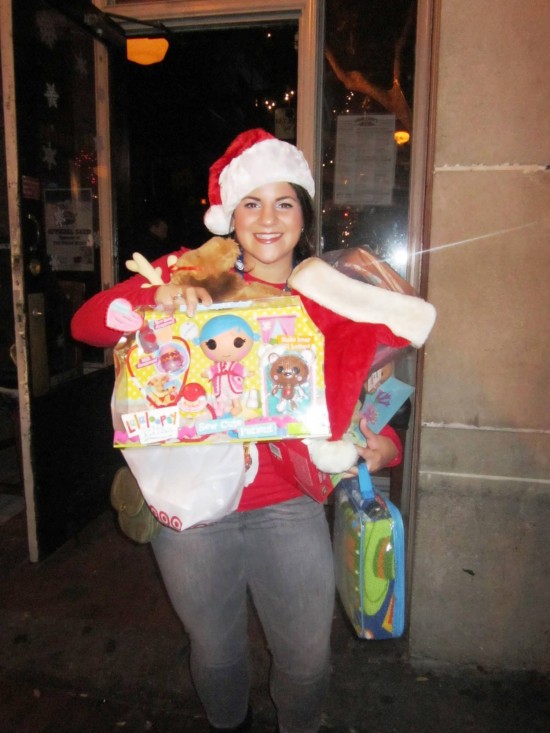 Our night began with some complimentary drinks at Lizzy McCormack's Irish Pub; then it was off to Finnhenry's where the crawl was really getting underway. More and more people began to pour into the bar wearing Santa hats, tacky sweaters, elf costumes and twinkling lights. The Grinch and some Christmas trees even made a few appearances. There's something very exciting about being able to dress up like Christmas ornaments and wear super tacky sweaters while parading around in public like it's totally normal. I felt exceptionally awesome in my Santa hat and t-shirt with glittering sequins and sled-riding penguins.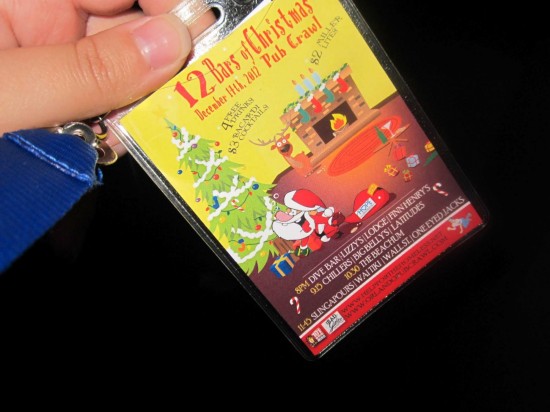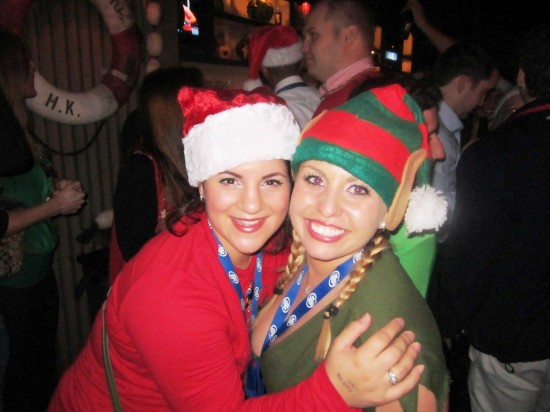 We were already having a top night and it wasn't even 9 pm yet. The second round of complimentary beverages was not being served until 9:15 so we all headed over to The Lodge for some music and dancing while we bided our time for the next group of bars to crawl to. At around 9:20 we hopped, and I mean this completely literally, over to Latitudes where we met up with more pub crawlers and friends bringing in the holiday cheer. The night was completed with a trip over to The Beachum and all the great establishments on Wall Street; plus a late night snack at Gringos Locos on Washington Street. With yet another pub crawl successfully completed we bid everyone a merry Christmas and Happy Holidays as we caught our ride home.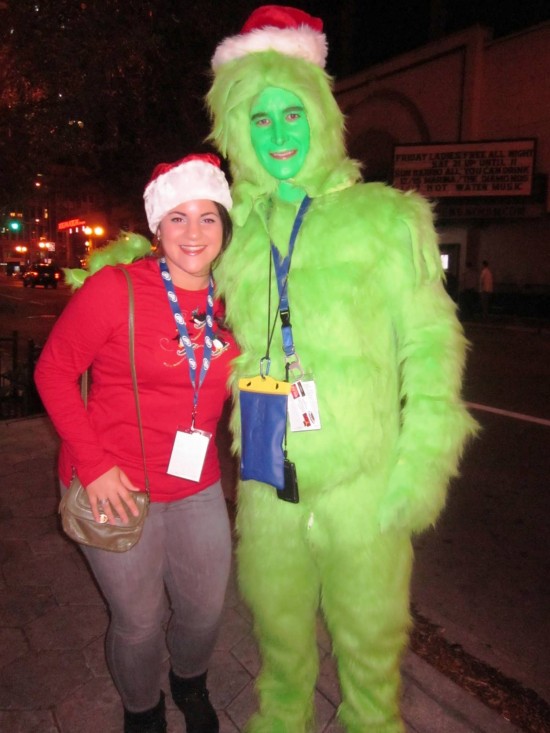 Orlando Pub Crawl, OPC, holds pub crawls every month in downtown Orlando with the 12 Bars of Christmas Crawl repeating every December. All toy donations and a portion of the night's proceeds are donated to the Hope Foundation, so be sure to make plans to attend next year's Christmas Crawl. The other bars included in the crawl other than the ones listed in this article were Dive Bar, Chillers, Big Belly's, Wai Tiki, and One Eyed Jack's. The next crawl is going to be I Love the 90s happening on January 12, 2013. For more information about OPC, their monthly crawls and how to get discounted tickets visit http://orlandopubcrawl.com.
Some info about the Hope Foundation: This amazing organization has been helping families in Central Florida communities since 2007. Their main goal is to prevent homelessness for families through their main principles of housing, outreach, prevention and education. For more information about HOPE, their projects and events, and how you can be involved visit http://www.hopehelps.org.
[sws_author_bio user="DinaFayeMagdovitz" size="105″ authorposts="More OI posts by Dina" name_format="About the author"] [/sws_author_bio]