Your First Disney Trip – Top 10 Mistakes to Avoid
Here is my top 10 list of mistakes to avoid on your very first trip to Walt Disney World in Orlando, Florida. If you have any comments or questions, please leave a comment at the bottom of the post!
10. Only Trying the Parks
Spending five or six days in the parks can get tiring for a Disney pro. Without a bit of break, the constant bustle of WDW can certainly become overwhelming and exhausting for a first timer. Because there is so much offered at the resorts on Disney property, taking an afternoon to just chill out can still be filled with Disney magic. The marina at Disney's Contemporary Resort offers a wide variety of water sports on Bay Lake. Several deluxe resorts are home to some magnificent spas, and the Downtown Disney area hosts some one-of-a-kind restaurants as well as classic favourites like the Rainforest Cafe, and a unique Cirque du Soleil stage, all surrounded by Disney shopping. This can be a great way to recuperate half way through your vacation and still see the Disney property.
If you're looking for something totally free and more active to do away from the parks, why not try out a Hidden Mickey hunt through some of the most classic WDW resorts? Check out my post here for a more complete guide.
9. Not Making Dining Reservations
Hitting up a restaurant on the WDW grounds at lunch or dinner is, quite honestly, ridiculous. With so many people eating at the same time, you can end up waiting an hour or more for a table to open up at the more popular places. You can book dining reservations up to 180 days before your trip, so check out the restaurants available and pick your favourites. I like allears.net when sorting out dining options. Their menus are listed by where the restaurant is in WDW and they keep their lists as up-to-date as possible.
And did you know you can now book your Disney dining reservations online?
8. Sleeping In
The parks get busiest just before lunch time and will stay that way for most of the day. If you want to make the most of your trip, I'd suggest waking up to get to the parks first thing in the morning. Line ups for popular rides will be halved and crowds will be easier to navigate. This is especially true if there are Extra Magic Hours available. This is a time when one park will open one hour earlier than usual, or stay open for about an extra three hours. The crowds are much thinner during these times because only guests staying at a WDW resort can take advantage of these hours. For a full listing of current EMHs, just ask the guest services counter at your resort.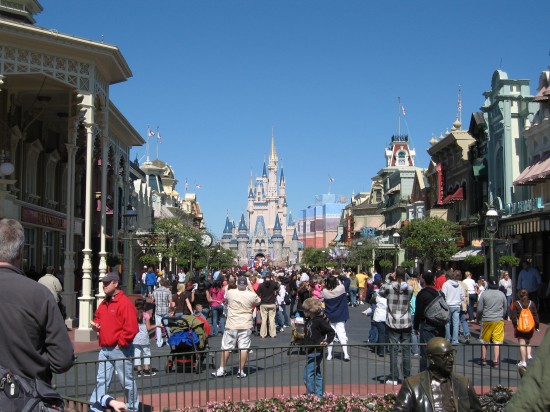 7. Not Using Disney's FastPass System

The year that it opened, I waited for two and a half hours to see It's Tough to be a Bug. The moral? Ride lines can be ridiculous. End of story. So when an attraction at WDW has the option of a FastPass, you should definitely take advantage. By inserting your park ticket into a little machine near the ride's entrance, you'll be given a ticket with a time on it. Just return to that ride at that time and you can skip the main line and hop right in to the fun. Check out OI's FastPass tips and tricks for more information.
6. Staying Off-Property
Especially if it's your first time to WDW, there's no way to capture the magic like staying at a Disney resort. Not only will you get to return to your uniquely Disney room each night, but you'll also have access to services reserved for Disney resort guests. Delivery of souvenirs purchased in the parks to your resort (no carrying around big stuffed animals all day!), dining plans, extra magic hours, free transportation around the Disney parks, and the express bus service from Orlando International Airport to your resort are all perks available exclusively to Disney resort guests.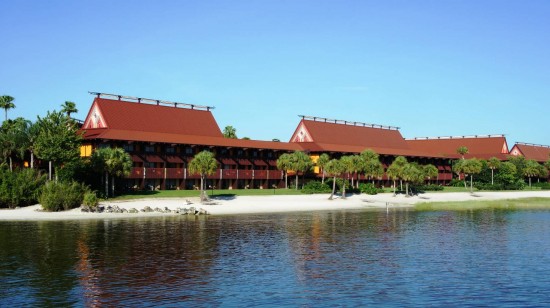 5. Ignoring Your Budget
Budgets are so very important and nothing can ruin vacation memories like ending up in debt and none of us want to come home to a heart-attack-inducing credit card bill. When you start planning your trip, set a reasonable budget and stick to it. There's something at WDW for every price range so you'll never miss out. Check out OI's Tricks for saving money for some budget tips.
4. Not Doing Your Research
If you're reading this before your trip, well done you! You've passed this hurdle. Because there is so much to do and see, charging head first into WDW without a plan can result in disaster. There are tons of blogs, forums, and books out there written by Disney-going experts filled with goodies to help your first trip go as smoothly as possible (here are a few of our favorite books). Take advantage and ask questions. Your trip can only get more magical with everything you learn.
3. Doing too Much
There's a lot to see and do at WDW. Trying to get it all into one trip is next to impossible unless you're staying for two weeks. If you've done your research, you'll have heard about certain attractions that sound like extra fun to you so budget time for those. Maybe check out one or two parades or shows, and sit down for a nice dinner over the course of your stay. But overloading your plate can get stressful and chaotic. Remember, Disney will always be there. If you don't see something now, you can always come back another time and experience the magic all over again.
2. Ignoring Add-Ons
Beyond your basic park ticket and resort booking, there are a few add-ons that can save you money and stress when visiting WDW. When buying your park ticket, think about what you'd like to do while you're there. If you're going during the warmer months, you may want to visit a water park. If you like games and arcades, DisneyQuest might be a fun place to check out. The water parks and more ticket option will let you experience these attractions for much less. If playing all day in Magic Kingdom then heading to EPCOT for dinner and fireworks sounds like fun, the park hopper option will let you do that without having to pay extra to enter the second park. If you really like to eat but are on a bit of a budget, why not add a dining plan to your package? A standard plan will save you about $1o per person per day. If you think you'll use them, add-ons can be a great way to save money.
1. Underestimating the Size of Walt Disney World
The parks are large places. You'll be in for a lot of walking during your trip, so make sure to pack comfortable shoes. Also, you don't want to be running to every attraction to try to cram everything in. Once you've found your must-ride attractions, leave some wiggle room for the rest of the day to give yourself time to make it around the parks rather than burn yourself out. If crowds are thin or you're a quick walker, you can always get onto a few more rides before the end of the day.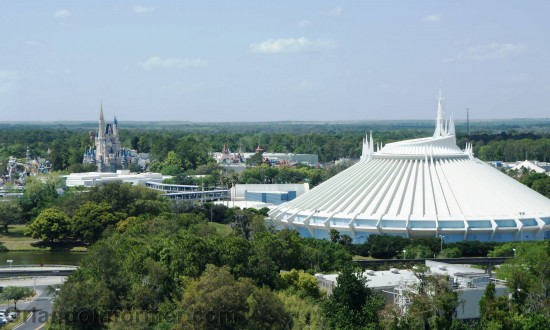 BONUS – Not paying attention to special events when scheduling your visit
WDW, like many theme parks around the world, uses special events to attract guests during slower periods of the year, and also to encourage previous guests to visit again (and maybe even by an annual pass!). Some of Disney's major special events include Magic Kingdom's Not So Scary Halloween Party, Disney's Hollywood Studios' Star Wars Weekends, and the perennial favorite, Epcot's International Food & Wine Festival. (By the way, here's the latest on the 2011 Food & Wine festival.) Depending on your interests, a special event may be a reason for you to come on certain dates or stay away on certain dates. No matter what, it's important to be aware of what's on Disney's dance card.
For your enjoyment, here is a video that was complied during this year's Epcot Flower & Garden Festival:
[youtube_video]UzUGvTL1-hY[/youtube_video]

[sws_author_bio user="Rhys" size="105″ class="gray" authorposts="More posts by %s" name_format="About the author"] [/sws_author_bio]