Universal's Wizarding World of Harry Potter at night – photo tour
Last night we headed to Universal Orlando to check out the Universal Studios Florida Summer Concert Series (view the post with more than 60 photos of USF and CityWalk). While we were there, I also wanted to again test the theory that the Wizarding World of Harry Potter area clears out considerably at the end of the night.
Click any image to view it full-screen. You can also view and share several of these photos on the OI Facebook page. Scroll to the bottom of the post to view the complete photo gallery.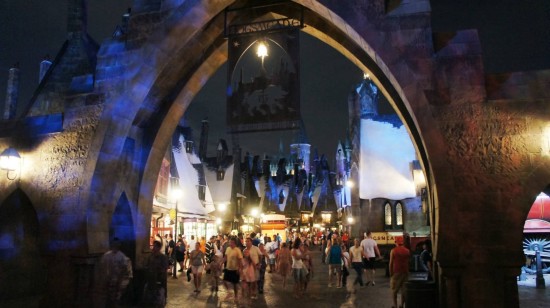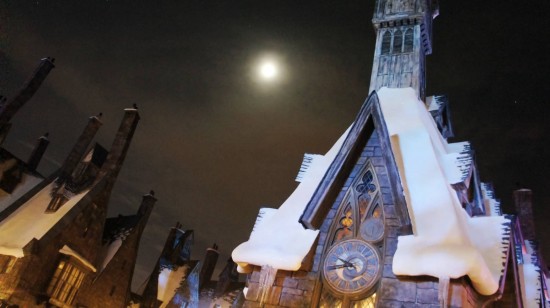 I'm happy to report that the area was indeed less crowded than it ever is during the day. Flight of the Hippogriff and Dragon Challenge both had 5 minutes waits. Harry Potter and the Forbidden Journey had a posted wait time of 45 minutes, but I doubt the wait was any longer than 20 minutes.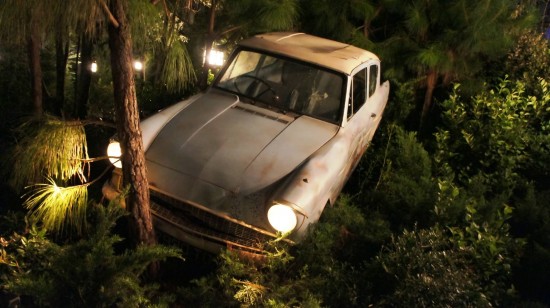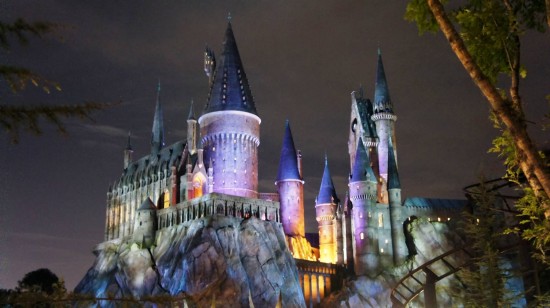 However, there is one big catch here that you need to be aware of. By the time we reached the Wizarding World, at approximately 9:40pm, Ollivander's Wand Shop was closed–and I don't know how much earlier it had closed. The lesson here is: don't wait until the very end of the evening to squeeze in your stop at Ollivander's. You might walk away very disappointed.
This furthers my conviction that, while the Wizarding World of Harry Potter is less crowded at the very end of the day compared to first thing in the morning, it is still safest to go in the morning. At least then you can be practically certain everything will be open.
On to the photo gallery! Remember, you can click any image to view it full-screen. When the full-screen image is open, click to the right to advance through the photo gallery.