Universal Studios Florida Summer Concert Series & CityWalk at night
With only a couple of concerts left, last night we finally made it out to Universal Studios Florida Summer Concert Series at Universal Orlando.
Click any image to view it full-screen. You can also view and share many of these photos on the OI Facebook page. Scroll to the bottom of the post to see more than 60 photos of Universal Studios Florida and Universal CityWalk.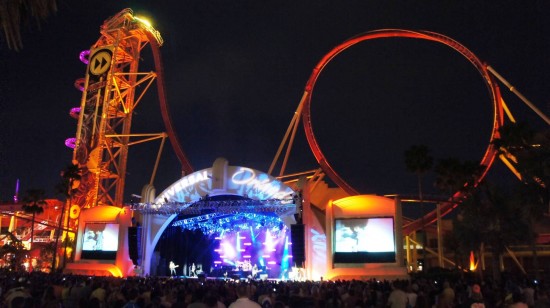 It was a perfect evening for a concert at the Universal Music Plaza: clear skies, warm air, and happy crowds. At previous USF concerts I've been a bit concerned about the size of the crowds, with the main stage viewing area filling up hours before the concert begins. However, Boys Like Girls drew just the right size crowds. The area was certainly full, but you could move around if needed, and exiting was no problem at all.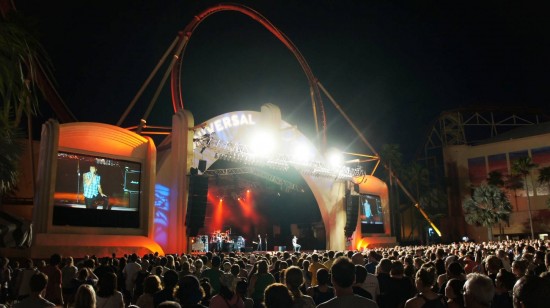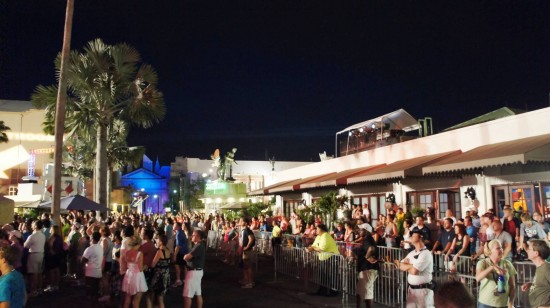 Unfortunately I don't know much about Boys Like Girls, so I can't rate the band's performance. If you were there, let us know what you thought by leaving a comment at the bottom of the post!
We stayed for about 20 minutes of the concert, and then decided to make our way over to Islands of Adventure and check out the crowds at the Wizarding World of Harry Potter. I'm saving those photos for a separate post, which I'll have up on the site later today.
After Islands of Adventure we took a bit of a stroll around Universal CityWalk. Again, the crowd levels were perfect: enough people to drive up the party atmosphere but not too many to get in your way.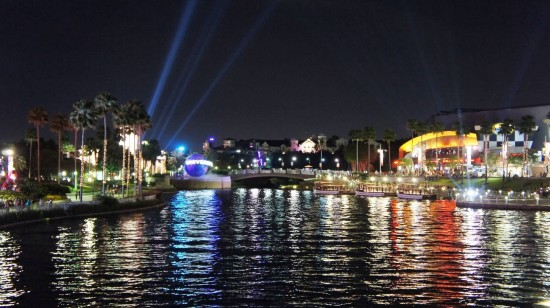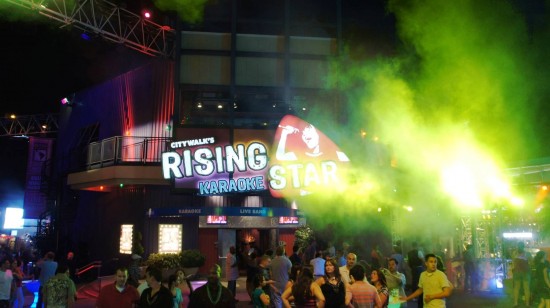 There was one curious sight to be seen at Universal CityWalk. The elevated, circular platform area just in front of Latin Quarter now has a small stage on it, and here's what was on that stage:
[youtube_video]fDEo7plybxY[/youtube_video]

All in all it was a great night. Below you can view the over 60 photos I took throughout the course of the evening. The Universal CityWalk photos appear first, followed by the Summer Concert Series photos. Remember, you can click any image to view it full-screen. When the full-screen image is open, click to the right to advance through the photo gallery. Enjoy!
Complete photo gallery