No matter the season, a water park is a fantastic way to spend the day. This is partially because they come in all shapes and sizes: many throughout the United States, for example, contain highly themed experiences, offering a blend of great theme-park features and the fun of being in the water. Some – usually in areas that experience cold weather – are indoors; others have a tropical theme.
Take a look at Tripadvisor's list of Best Water Parks in the country, and you'll see the full spectrum. (And once you're done, be sure to pick up your Aquatica Orlando tickets here to experience all the fun for yourself!)
The best American water parks, according to Tripadvisor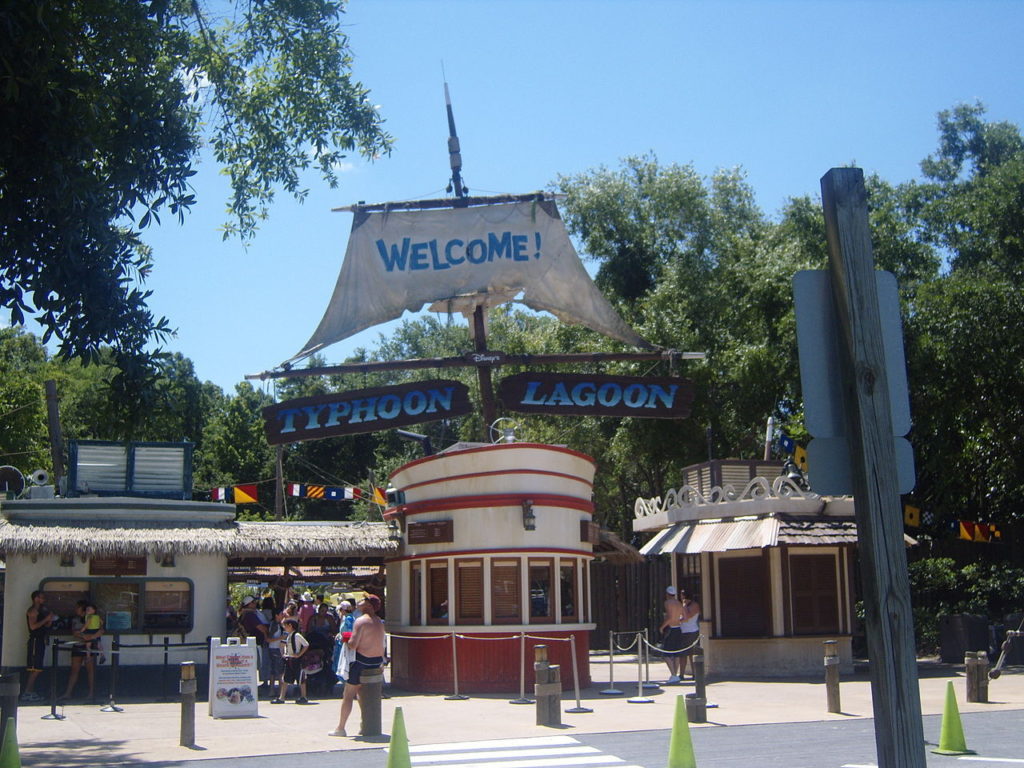 Three of Orlando's water parks made it onto the list, with Walt Disney World Resort's two locations, Typhoon Lagoon and Blizzard Beach, claiming the top two spots. (These two parks are always neck and neck, and it can be difficult to decide which one to visit – which is why we can help you make up your mind in our head-to-head comparison.)
Let's take a look at Tripadvisor's list, and then discuss what makes the Orlando water parks worth your vacation time.
Disney's Typhoon Lagoon – Orlando, Florida
Disney's Blizzard Beach – Orlando, Florida
Shipwreck Island Waterpark – Panama City Beach, Florida
Enchanted Forest Water Safari – Old Forge, New York
Water Country, USA – Williamsburg, Virginia
Noah's Ark Water Park – Wisconsin Dells, Wisconsin
Holiday World & Splashin' Safari – Santa Claus, Indiana
Waldameer & Water World – Erie, Pennsylvania
Morey's Piers and Beachfront Water Parks – Wildwood, New Jersey
Dollywood's Splash Country Water Adventure Park – Pigeon Forge, Tennessee
Splash Lagoon Indoor Water Park Resort – Erie, Pennsylvania
Great Wolf Lodge Water Park – Concord, North Carolina
Jay Peak Pump House – Jay, Vermont
SplashDown Beach – Fishkill, New York
Aquatica San Antonio – San Antonio, Texas
Camelbeach Mountain Waterpark – Tannersville, Pennsylvania
Schlitterbahn Waterpark New Braunfels – New Braunfels, Texas
White Water – Branson, Missouri
Great Wolf Lodge Waterpark – Grapevine, Texas
Great Wolf Lodge Waterpark – Scotrun, Pennsylvania
Frontier Town – Ocean City, Maryland
Kalahari – Wisconsin Dells, Wisconsin
Aquatica Orlando – Orlando, Florida
WaTiki Indoor Waterpark Resort – Rapid City, South Dakota
Kalahari – Sandusky, Ohio
Tripadvisor's best Orlando water parks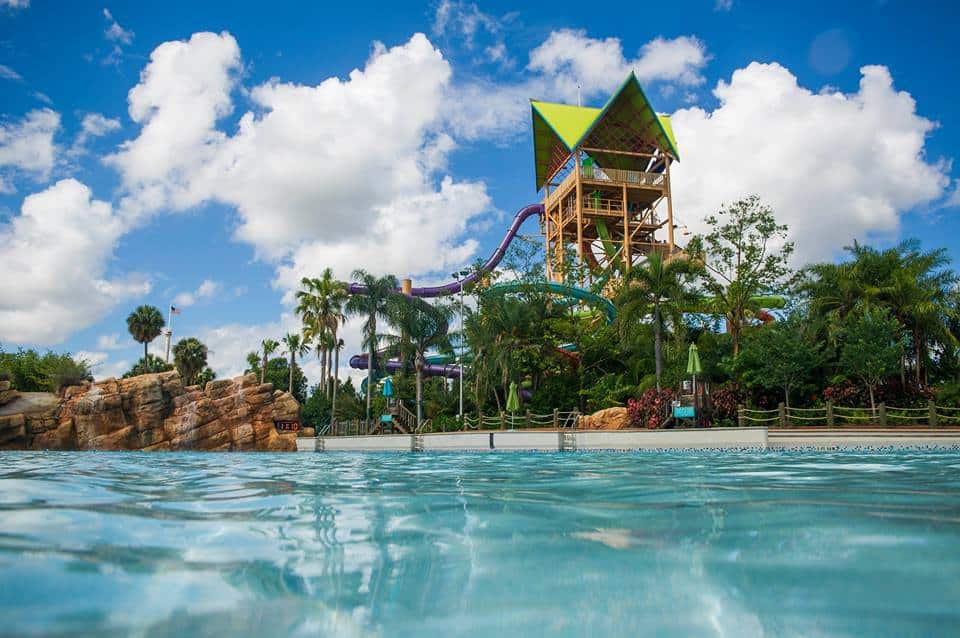 What a list! But let's focus specifically on the Orlando-based entries.
Aquatica Orlando (number 23 on Tripadvisor's list) is adjacent to SeaWorld Orlando, and its theme is inspired by the wilds of Australia. You can splash alongside aquatic and exotic animal habitats; the lazy river includes a small aquarium tunnel and views of the landmark water slide that goes through a habitat that is home to Commerson's dolphins. The one drawback is that practically all of the slides are enclosed, which can be challenging for any guest, like me, who isn't a fan of sliding around in the dark. (Secure your discounted tickets here!)
Now, let's get back to Walt Disney World. Typhoon Lagoon (number one) is lush and tropical. Its massive wave pool sends rushing waves out among the crowd in an audible "whoosh" that can be heard throughout the park, and the sounds of The Beach Boys and Jimmy Buffett also waft over the air. Relaxing experiences like the Castaway Creek lazy river and the outdoor beach bars are inviting, but there are plenty of thrills here, too – Crush 'N Gusher is one of Orlando's few water coasters, in which you travel up and down along the thrilling slide. Little swimmers can enjoy their own areas and, even, their own water slides, called the Bay Slides. Typhoon Lagoon is the water park to go to if you crave an island escape, even though you're visiting landlocked Orlando. Plus, the food and beverages here are great – and perfect for a day in the sun and water.
Blizzard Beach (number two) is Disney theme and backstory taken to the max. An out-of-nowhere blizzard suddenly arrived in Florida, leading to the construction of a ski resort – and, naturally, the snow didn't last, so the resort got turned into a fantastic water park. Here, you'll enjoy whimsical decor, like shutters with palm-tree cutouts right next to Christmas-tree ones, and music that's also a mix of beach and Christmas. The kids' area, Ski Patrol Training Camp, is one of the best children's water play areas in any Orlando water park. Then there's Summit Plummet, the third-tallest and fastest free-fall slide in the world! (If the view at the top doesn't take your breath away, the fall certainly will.) Teamboat Springs is my personal favorite family raft ride, thanks to its length and theming. Families and guests looking for a fun water-park day, but who aren't necessarily committed to a tropical theme, will have a great time here.
Our own honorable mention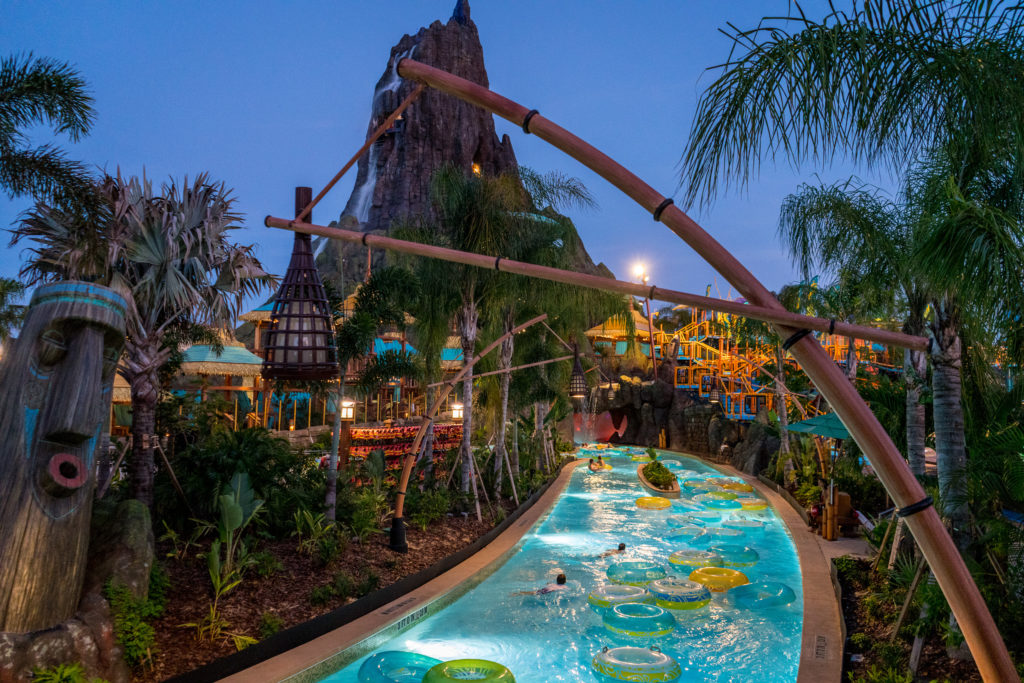 You may have noticed that a very important Orlando destination is missing from Tripadvisor's list: Universal's Volcano Bay. This water park – or, as Universal likes to call it, this water theme park – is truly unique and deserves recognition, regardless, as it is well-themed and has fantastic water slides and attractions. Even though Volcano Bay currently ranks as #32 of 46 Water & Amusement Parks in Orlando, many frequent visitors and residents alike give the park high marks, and it should be a consideration for your vacation itinerary. (Plus, it might be noted that how Tripadvisor's algorithm works is mostly a mystery, even to industry professionals.)
---
No matter which Orlando water park you choose, you're sure to have a great time – the City Beautiful is the perfect spot for year-round aquatic fun. Now, there are a few cold-weather days a year, so if you do visit in the winter, be mentally prepared for some or all of the Orlando parks to be closed for the day. (Even if you do go when it's chilly, though, be sure to wear sunscreen and to hydrate!)
What do you think of Tripadvisor's top water parks? Be sure to tell 100,000+ other Orlando fans over in our Orlando Informer Community on Facebook. And don't forget to follow Orlando Informer on Facebook, Twitter, and Instagram for the latest news and tips at Universal Orlando, Walt Disney World, and other Orlando experiences.