The Serious Art of Make-Believe: From the archives of Universal Orlando Resort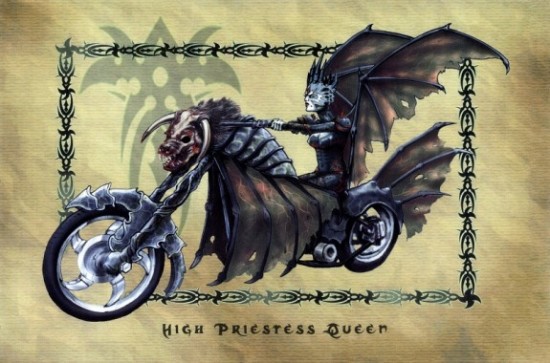 A fantastic new exhibit is making its way to the Orange County Regional History Center in downtown Orlando. It's called "The Serious Art of Make-Believe: From the archives of Universal Orlando Resort," and it is scheduled to run from November 12, 2011 to April 29, 2012. Since OI is home of the OI Universal Orlando Center, the world's largest and most up-to-date Universal vacation planning resource (shameless plug!), I am extremely excited to check this out!
Here is a brief description of the event from the OCRHC's website:
Enjoy a rare opportunity to peek inside the creative genius behind the theme-park entertainment experience. Discover how imaginary worlds of unique characters, objects, and environments start with the art and design revealed in this exhibition of detailed drawings, architectural plans, set designs, props, and costumes. Bring the family to enjoy the exhibition and then express your own creativity in an interactive experience."
A blog post on OrlandoSentinel.com had a bit more to say:
Artifacts from the Universal Orlando art and design department's archives will be on display in "The Serious Art of Make-Believe" exhibit, which debuts at the Orange County Regional History Center on Saturday. More than 200 detailed drawings, architectural drawings and models will be displayed, including items from the resort's annual Mardi Gras and Halloween Horror Nights celebrations.

The exhibition is fronted by the Terra Queen's bike from the 2005 edition of Horror Nights.

"The Serious Art of Make-Believe" details Universal's attention to detail through scale models of Horror Nights scenes, Mardi Gras costumes and props, including the full-size "Gog" pumpkin. It will remain at the history center through April 29, 2012, and it's included in regular admission to the attraction.

The history center will have two special sessions featuring Universal creative types in conjunction with the exhibition. On Dec. 8, a reception and dinner with team members will be followed by a Q&A session. A dozen members of the art and design team – including T.J. Mannarino, director with Art & Design Entertainment and Rick Spencer, creative manager, show development — are scheduled to participate. Cost is $50 for history-center members, $65 for non-members. For reservations, call 407-836-7010.

On Dec. 11, from 1 p.m. to 3 p.m., members of the design team will be available in a meet-and-greet in the exhibit. The informal session is included in regular admission.
The OCRHC also uplaoded a brief video of the bike pictured above to their YouTube channel:
[youtube_video]dTOYiJ_7tas[/youtube_video]
To learn more about this event, visit TheHistoryCenter.org.
Thanks to @AccessUniversal for bringing this to my attention!