Welcome to Pointe Orlando, a playground for adults in the heart of Orlando's International Drive.
As a large, single-site complex, Pointe Orlando is one of the few places in Orlando to offer a fantastic mix of shopping, dining, and entertainment establishments, all within an easy walk of one another (the other two being Universal's CityWalk and Disney Springs). However, what sets this mall apart is its unique venues, which include:
Orlando's only true 3D Imax experience
Orlando Improv Comedy Club
Several upscale dining experiences, such as The Oceanaire Seafood Room and The Capital Grille
And several not-so-upscale-but-still-fantastic culinary options, like Taverna Opa, Hopdoddy Burger Bar, and BB King's Blues Club
My family visits Pointe Orlando several times a year, mostly to see the latest blockbuster on the seven-story-tall Imax screen, and we usually couple that with dinner or some drinks. As much as we like the shopping center as it already is, it's currently undergoing a $32 million, 12-month renovation project. Don't let the word "renovation" scare you away, though – just about everything is open still during this project, with new places and restaurants debuting all the time! (Unfortunately, one of our favorites, Adobe Gilla's, has closed, but I'm curious to see what they put in this spot, since, previously, the outdoor seating, live music, and proximity to the movie theater made it our go-to. No doubt, we'll be back to find out.)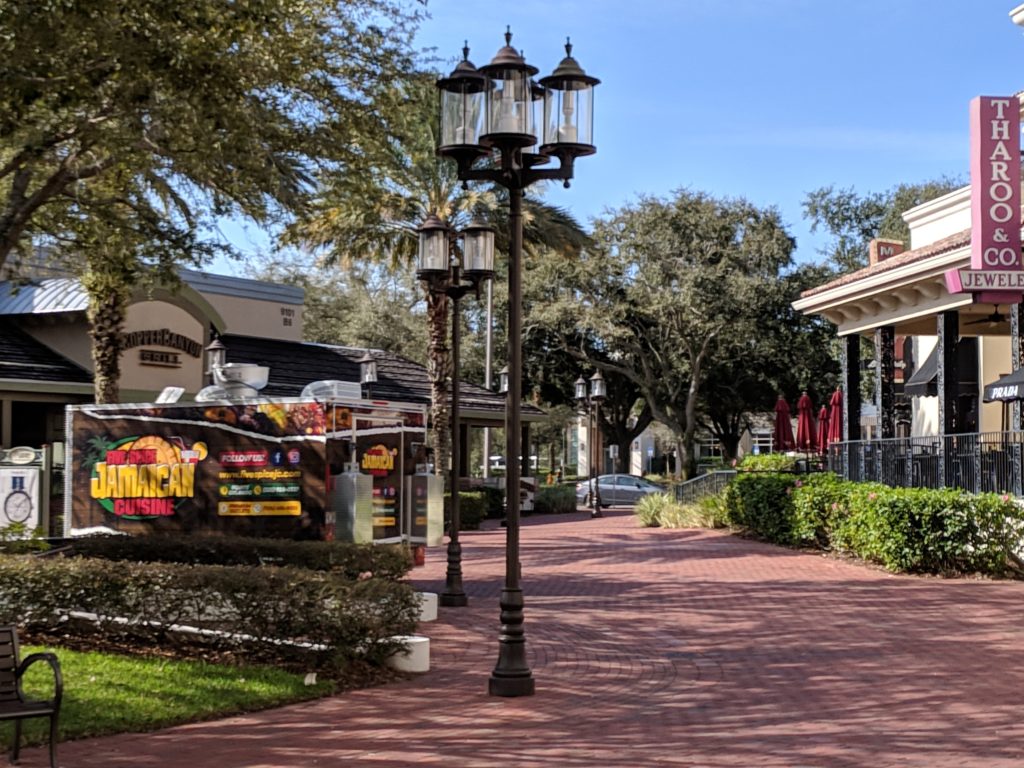 This isn't the first renovation Pointe Orlando has seen; the original refurbishment came in 2001, just three years after it opened. It seems that Brixmore Property Group, the current owner, is interested in cementing Pointe's reputation as an entertainment hub not only for tourists, but for locals, as well. This is great news for residents who don't mind going to I-Drive and mingling with all the out-of-towners (especially after the closing of the Artegon Marketplace, which was also located in the area).
As much as I love this mall, it does present a bit of a conundrum. Here's why: in the evening, the place is hopping with festive vacationers looking for a good time; during the day, on the other hand, the complex feels a little empty. This is quite a contrast to other area shopping centers, like Vineland Premium Outlets, which are pretty much packed all the time. For the average person, this lack of popularity isn't such a bad thing – after all, you don't have to deal with crowds, parking is a cinch, and you can get great seats in the movie theater for a matinee. It'll be interesting to see how/if this changes after the current renovations are done in the summer of 2020.
Besides movies and dining, we can't forget all the different shopping options! There's definitely a little something for everybody, between the basic staples of Hollister and Tommy Hilfiger and the very funky, very unique Moondance Trading Co., which features an array of candles, crystals, sarongs, and home décor.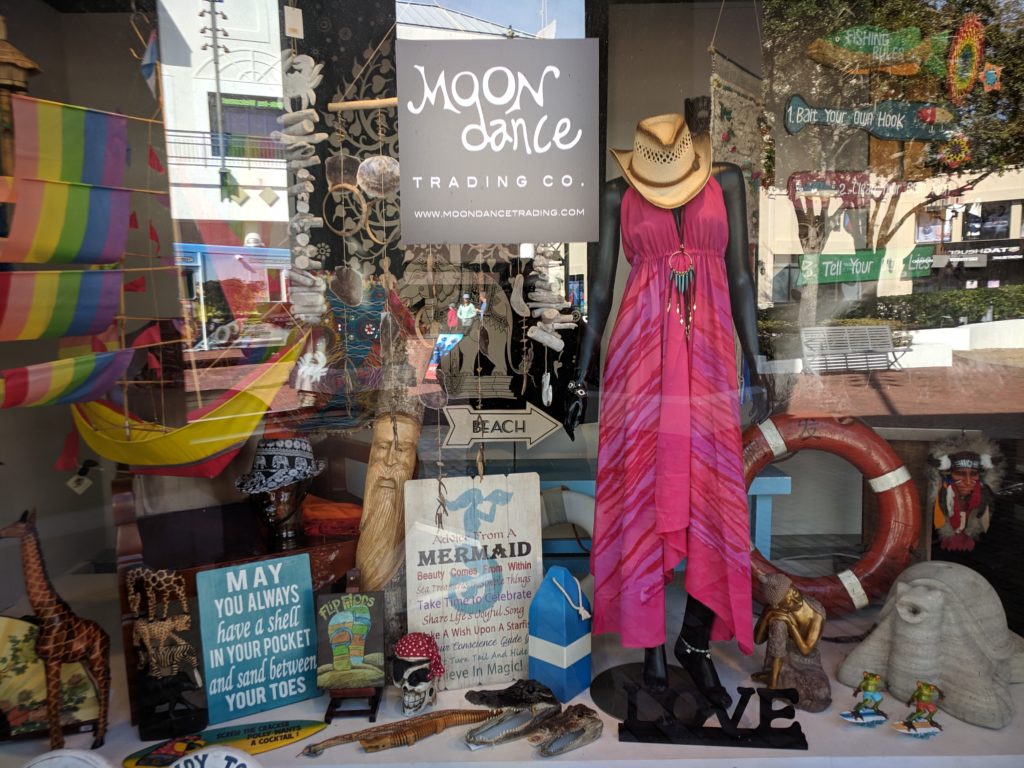 Lastly, let's talk about entertainment. The mall has recently upped its entertainment game if movies aren't your thing; besides the Improv Comedy Club, Pointe Orlando recently added Nomadic virtual reality that you can actually touch and feel, featuring a zombie outbreak plot. Main Event Entertainment is also new, and there you can eat, bowl, have drinks, play videogames, and engage in a round or two of laser tag. And rounding out the roster of experiences is a mini-golf course and a rock-climbing wall. Sounds like a great way to unwind or do some team-building if you are attending a gathering at the nearby convention center!
(If you have little ones, don't worry – there is also Monkey Joe's, which is home to wall-to-wall inflatables so your kids can bounce to their hearts' content [and then, hopefully, sleep through the night]. And there's an area for smaller kids, too, so children from ages two through 11 are welcome.)
In addition, some of the restaurants also have their own entertainment – for example, you can take in a blues show at BB King's, which I definitely recommend, or hit up Taverna Opa for belly dancing and Greek music nightly (Taverna Opa has some really great food, to boot, but the atmosphere is really what makes this place something special).
So, do I recommend penciling Pointe Orlando in your itinerary? Absolutely! You are going to find something you love here – or, in my case, several things.
Pointe Orlando – bonus tips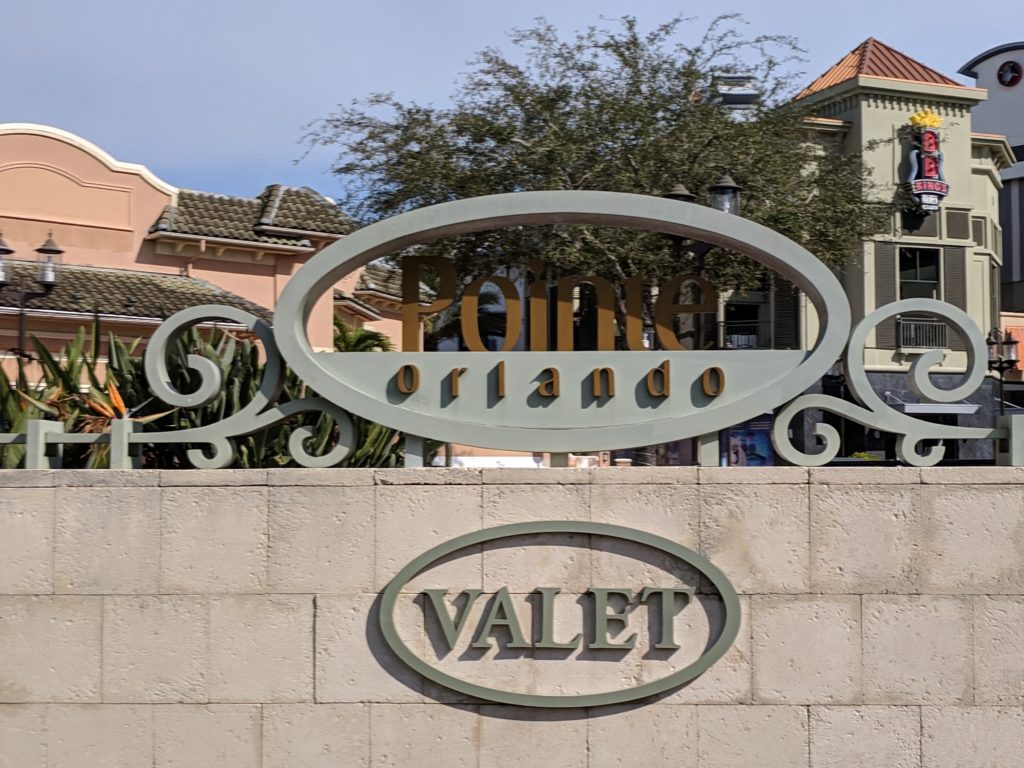 The Regal Cinema and many other places at Pointe Orlando will validate your parking, so be sure and ask.
The shopping center is open 365 days a year, with most of its retailers open daily from 11:00 am to 9:00 pm.
If you're staying at a hotel on International Drive but plan on going to SeaWorld, you can catch a shuttle right outside of the parking garage at Pointe Orlando.
Besides that garage, there is also valet parking, which has two locations: near The Capital Grille and between Marlow's Tavern and Funky Monkey. The cost is $12, and some restaurants do offer validation.
–
Need even more great shopping options? Check out all of Orlando's other top contenders, and then share your experiences at all of them with 80,000+ vacation-planners and enthusiasts in our OI Community Facebook group.
Finally, don't forget to follow Orlando Informer on Facebook, Twitter, and Instagram for the latest news and tips at Universal Orlando, Walt Disney World, and other Orlando experiences.