Pointe Orlando: Distinctive shopping, dining and entertainment in the heart of International Drive
Welcome to Pointe Orlando, a playground for adults in the heart of Orlando's International Drive.
Click on any image to view it full-screen. You can also view and share many of these photos on the OI Facebook page. Scroll to the bottom of the post to view the complete photo gallery with 70 images!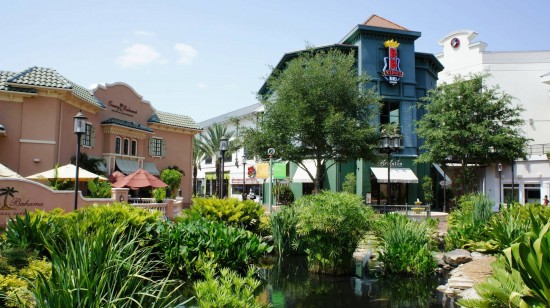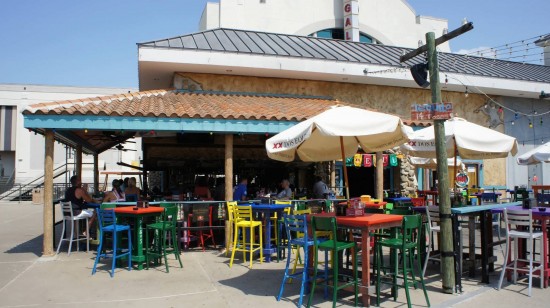 As a large, single-site complex, Pointe Orlando is one of the few places in Orlando to offer a fantastic mix of shopping, dining, and entertainment establishments all within an easy walk of one another (the other two are Downtown Disney and Universal's CityWalk). However, what sets Pointe Orlando apart is its unique venues. Examples include:
Orlando's only true 3D IMAX experience. Yeah, Universal recently put in an IMAX screen, but it's not nearly as nice at the one at Pointe Orlando.
Orlando Improv Comedy Club (read my review).
Several upscale dining experiences such as Oceanaire and Capital Grille.
And several not-so-upscale but still kick-butt dining options such as Taverna Opa, Johnny Rocket's, and B.B. King's Blues Club (read my review of B.B. King's).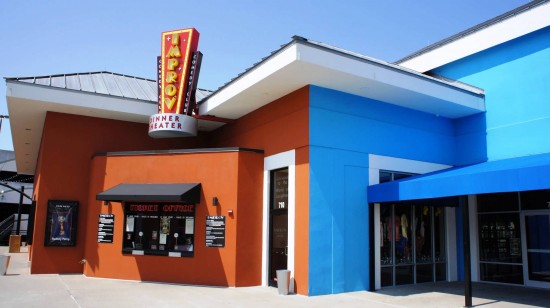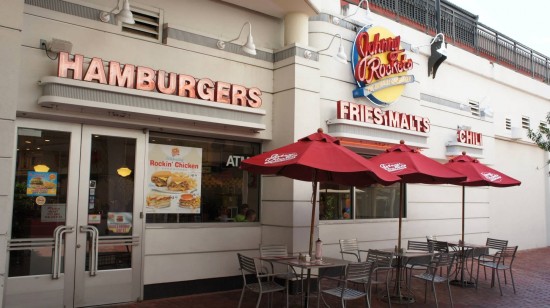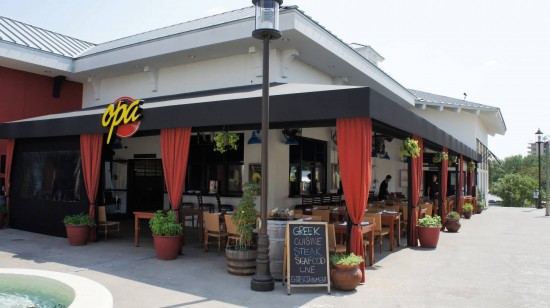 As much as I love Pointe Orlando, it does present a bit of a conundrum. Here's why: In the evening the place is hopping with festive vacationers looking for a good time. During the day, on the other hand, the complex feels a little empty. This is quite a contrast to other area shopping centers like Premium Outlets Vineland, which are pretty much packed all the time. For the average tourist this lack of popularity isn't such a bad thing–after all, you don't have to deal with crowds, parking is a cinch, and you can get great seats in the movie theater for a matinée. (Go to a 3D IMAX movie there… it's awesome!) But for Pointe Orlando, I'm a little concerned. Let's hope the turn around in the economy fills the empty store fronts.
Speaking of store fronts, there is plenty of shopping to be done at Pointe Orlando regardless of what I just wrote about. Highlights include Tommy Bahama and Flow: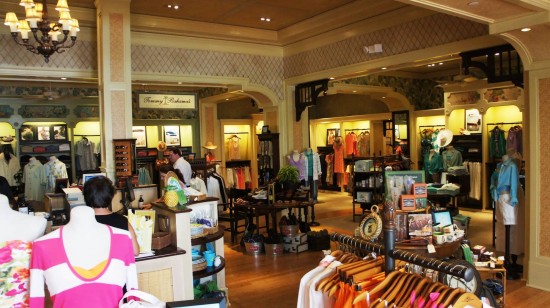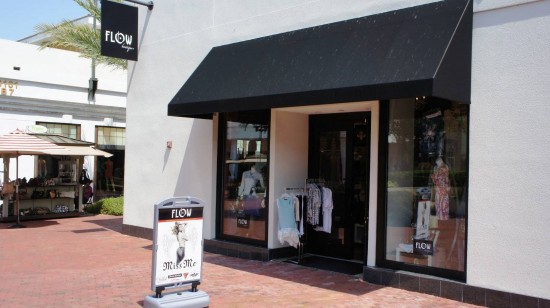 So do I recommend penciling Pointe Orlando in your itinerary? Absolutely! You are gonna find something you love here. Or several things you love, in my case. Visit the Pointe Orlando official website to learn more: http://www.pointeorlando.com
Pointe Orlando also recently started a coupon email campaign. Just sign up on their website and each week you'll be emailed a coupon. This is a great idea for locals; it's also a great idea of travelers, since most of the coupons are active for at least a few weeks. Sign up now and you'll have three or four good ones by the time you travel.
Are you interested in reading restaurant reviews for the venues at Pointe Orlando? Visit Urbanspoon.com. Keep in mind that any venue on that list that is more than 0.0 miles away is not right on property at Pointe Orlando.
Pointe Orlando – map
Pointe Orlando – photo gallery
Click any image to view it full-screen. When the full-screen image is open, click to the right to advance through the complete photo gallery. If several thumbnails are missing, try reloading this page in your browser.
[tag-gallery tag=pointe-orlando columns=5 theight=100 twidth=100]