Wizarding World of Harry Potter trip report – November 2011 (updated 11/12)
Update 11/12/11
We visited the Wizarding World of Harry Potter last night (Friday night) and got a few more photos.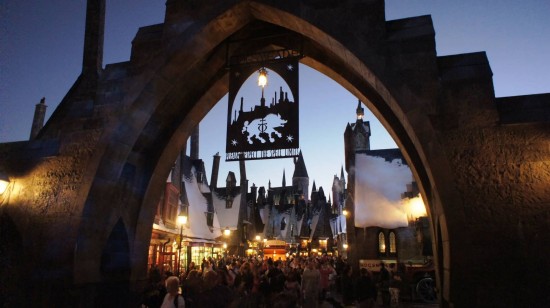 You can view the rest of them in the photo gallery at the bottom of the page. Now back to the original post…
In anticipation of this weekend's Harry Potter Films Celebration event, we visited the Wizarding World of Harry Potter yesterday.
It was certainly busier than you'd expect it to be a on typical November afternoon. You usually don't see lines like this at the ticket booths unless it's the summer: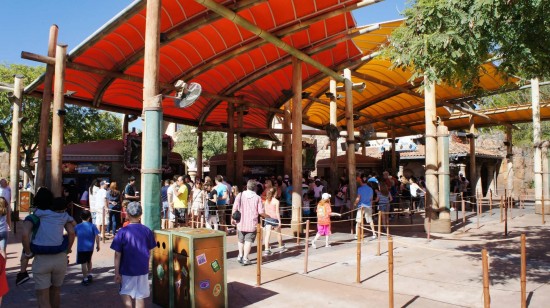 By the way, you can click any image to view it full-screen. Scroll to the bottom of the post to view the complete photo gallery with more than 40 full-screen images.
As we got closer to the Wizarding World, the crowds picked up…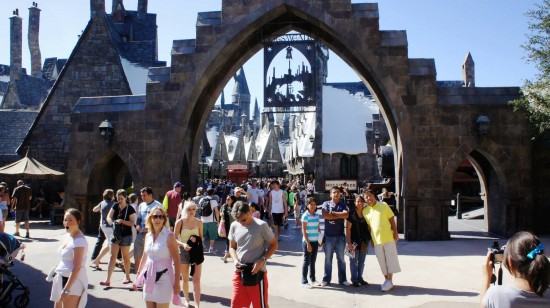 And inside the Wizarding World is was busy, busy. I definitely have not seen lines like this for butterbeer since August…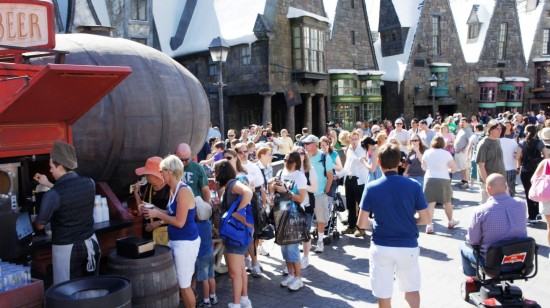 There was quite a bit of staging and lighting set up for the upcoming event. Here are a two pictures: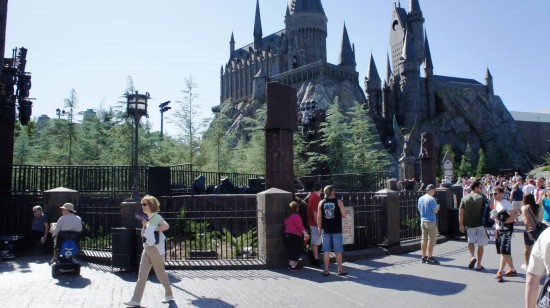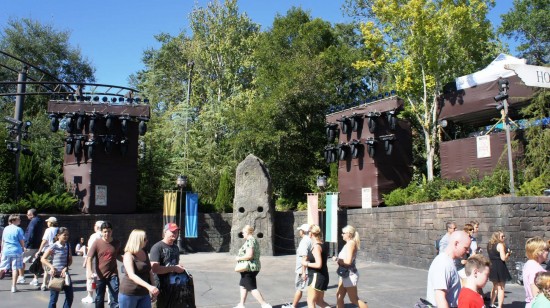 Surprisingly, there was practically no line to get into Hogwarts Castle, and the new queue system was not being used. Instead, it looked like Universal was doing a little more touch-up work on the area before everyone arrives for the weekend: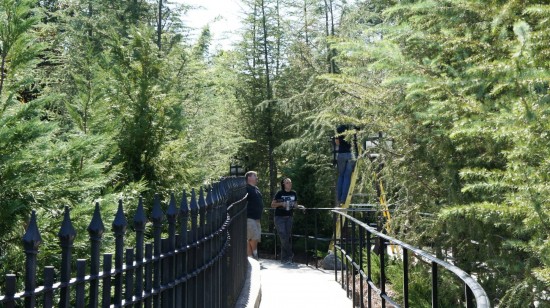 The last bit of interesting news. Universal has installed what looks like a new ride wait time display in Jurassic Park, near the Forbidden Journey queue overflow area: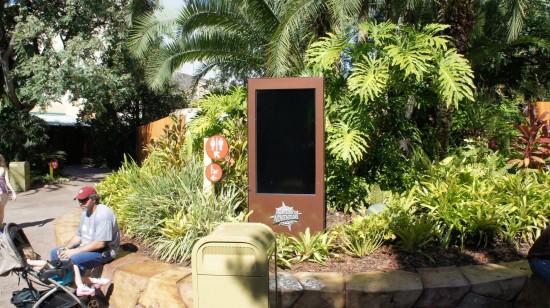 In addition to the photos in this post, we also got a bunch of shots of the first holiday decorations going up in Seuss Landing. Click here to see the photo album on Facebook. Don't know about the holiday events at Universal? You can click here to read all about them.
Wizarding World of Harry Potter trip report – photo gallery
Click any image to view it full-screen. When the full-screen image is open, click to the right to advance through the gallery. If several thumbnails are missing, try reloading this page in your browser.