The Ellen DeGeneres Show live at Universal Orlando 2011: Photos, HD video of the event
Announcement 2/11/12
This post is about the 2011 Ellen DeGeneres Show tapings at Universal Orlando.
If you want to know about the 2012 tapings, click here.
Original post
Yesterday's taping of the Ellen DeGeneres Show at Universal Orlando was a good time, even if you didn't have seats–like us! The weather was beautiful, the crowd was really into it, and even though Universal CityWalk was packed I didn't feel like it was out of control.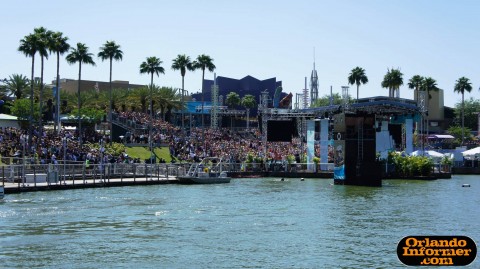 From what I could tell everything went as planned. The only piece of news for me was that the audience switched out between show tapings. Many Universal Orlando multi-episode tapings use the same audience throughout the entire day of production. However, I suppose with the Ellen DeGeneres show is a bit different because it's outside, and because it's a one-time shot for the whole year.
As a non-ticket holder, there was very little of the actual show we could see in person. We only caught brief glimpses of Ellen in person. But there were jumbo-trons set up around CityWalk for viewing the show as it taped.
On the other hand, without a ticket we were still able to get in a very good position for the concerts back on the plaza stage. (If you want to see a map of the layout, click here–the Ellen Degeneres Show main stage is the "Universal CityWalk lagoon stage" and the concerts took place on the "Universal CityWalk concert stage" on the map.)
I also want to quickly point out that other than parking if you had a car, this entire event was free. We were entertained for hours, and all we spent was about 10 bucks for lunch and water.
Anyway, enough of me describing the event. If you want to read more details about the actual production, check out Dewayne Bevil's post on the Theme Park Rangers blog. Or, you can view my original "upcoming events" post about the Ellen DeGeneres Show by clicking here. Now's let's get to my media.
First we have my YouTube video available in HD up to 1080p:
[youtube_video]7Rr0n9ZaCF4[/youtube_video]
Subscribe to the OrlandoInformer.com YouTube channel
Below you will see a few of my pictures. You can click on any photo to view it full-screen. If you'd like to see more, you can view my 40-image photo gallery of the Ellen DeGeneres Show live event on the OrlandoInformer.com Facebook page.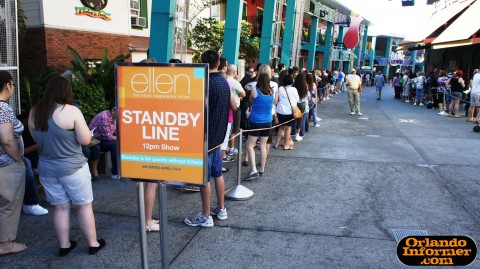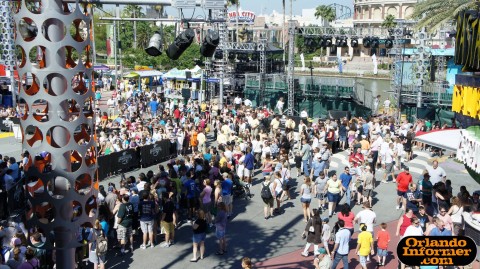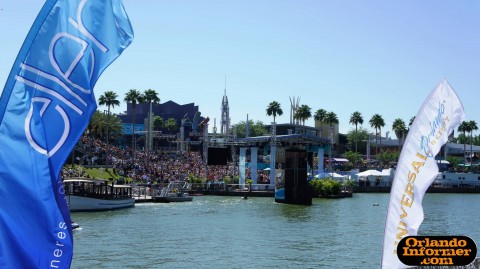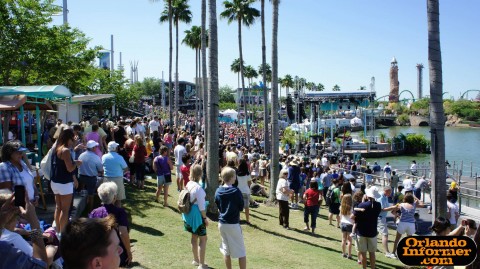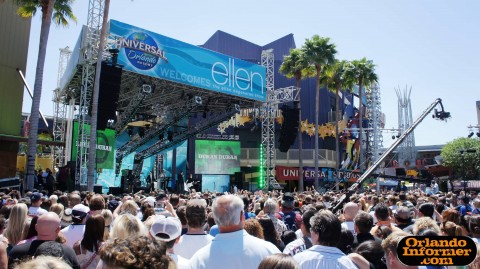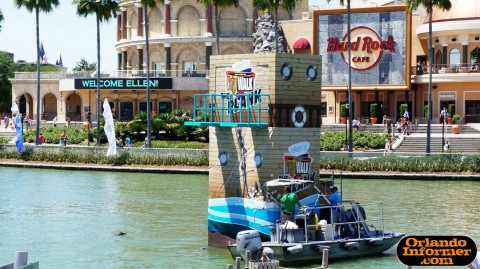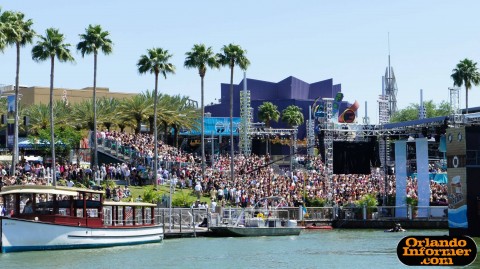 Remember, you can view all 40 pictures on the OrlandoInformer.com Facebook page.
Until next year………