Did you know there's more to Walt Disney World Resort than just the hidden Mickeys around the parks? The fun silhouettes of Mickey Mouse are fun to find, but they aren't the only Easter eggs Imagineers have slipped in between the rides and restaurants. 
What other tucked-away details does Disney World offer? Here's a peek at 15 of our favorite hidden and weird secrets!
Magic Kingdom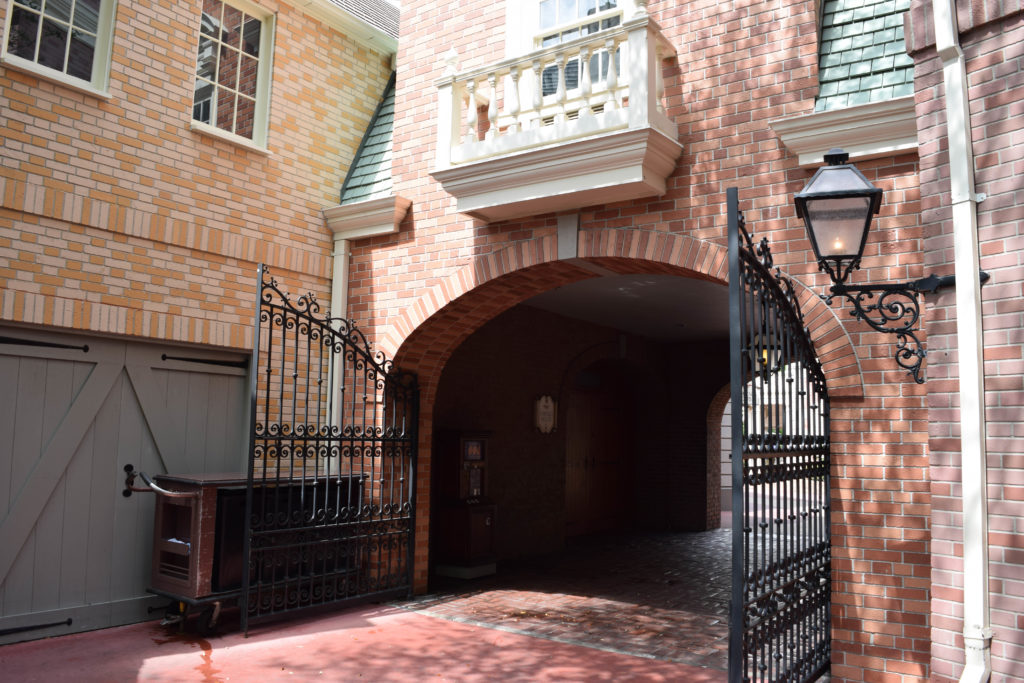 1. Stumble upon a payphone in the Main Street Hat Shop? Pick it up and listen! You may hear a conversation between some of your favorite Disney characters.
2. Liberty Square is certainly its own interesting spot to check out – especially considering that we have a few points behind this one. Imagineers really did their best to make it feel like a piece of early America. All of the "houses" have a two-digit address on the front. If you were to add 18 before these two numbers, you will find the year that the architecture style was popular.
The oak tree that acts as a centerpiece for the square is hung with 13 lanterns representing the 13 original colonies. (I highly recommend checking it out at night – it's really pretty to see!)
As you cross the bridge from the Hub into Liberty Square, take a moment to stop and check out the rocks on either side. These weren't taken from just anywhere – they were mined from a quarry about six miles away from where George Washington crossed the Delaware.
3. Passing by the Haunted Mansion after dark may earn you a glimpse of some of the happy haunts playing around in an upper-floor window. The light in the window isn't always on, though, so you may have to wait around for a bit. Additionally, for you Haunted Mansion enthusiasts, the busts in the queue with the cause of death under them are a riddle asking guests to figure out who killed whom. There's no prize for figuring out the riddle itself – just some good, ol'-fashioned (morbid) theme-park fun.
4. I think this one definitely counts in the "weird" category. While on It's a Small World, look to your right during the Mexico sequence. The happiest cruise on Earth pays homage to the noble profession of the chicken choker… not necessarily the audio-animatronic you'd associate with the ride.
Epcot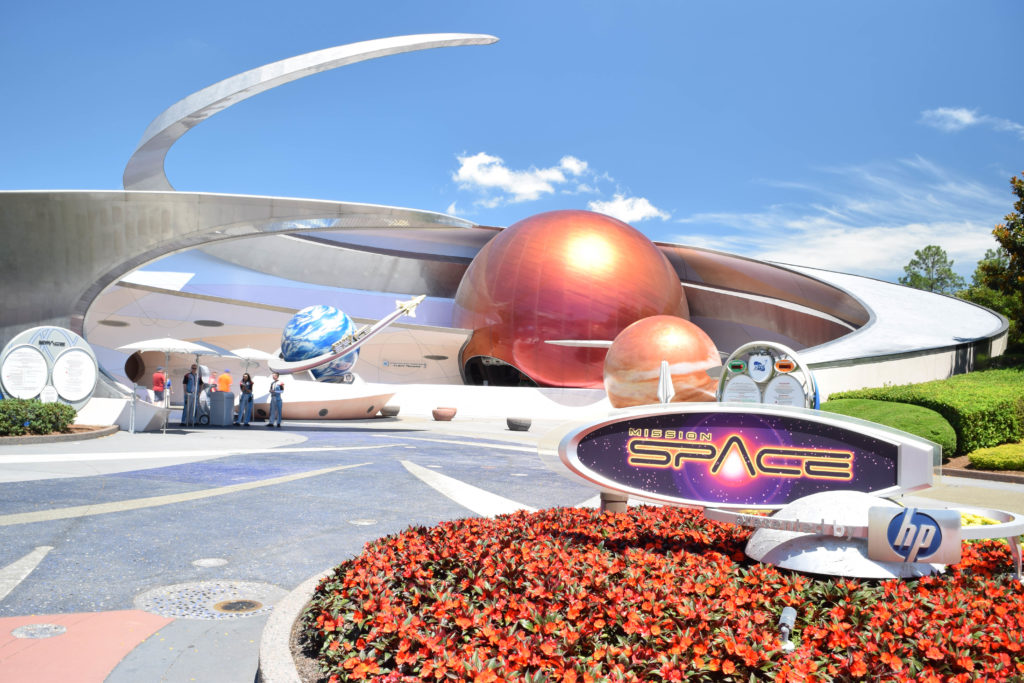 5. Have a dream of blasting off into space? You can make that dream a reality on Epcot's Mission: Space. After landing safely back on Earth, you can also let all your friends and family know that this attraction apparently uses more computer power than NASA's actual space shuttles did. This fun fact feels a little out-of-this-world, but leave it to Disney to out-space NASA at their own game (at least, as far as computers go).
6. Although not necessarily a secret, the pathways of Future World are something interesting to note nonetheless. After the sun sets, tiny lights in the ground light up through fiber optics. They aren't really noticeable until you're standing on certain parts of the path, so look closely.
7. A little thirsty? You can sample sodas from around the world at Club Cool sponsored by Coke – it's free! Just be careful about Beverly from Italy – we hear it's a once-in-a-lifetime experience.
Hollywood Studios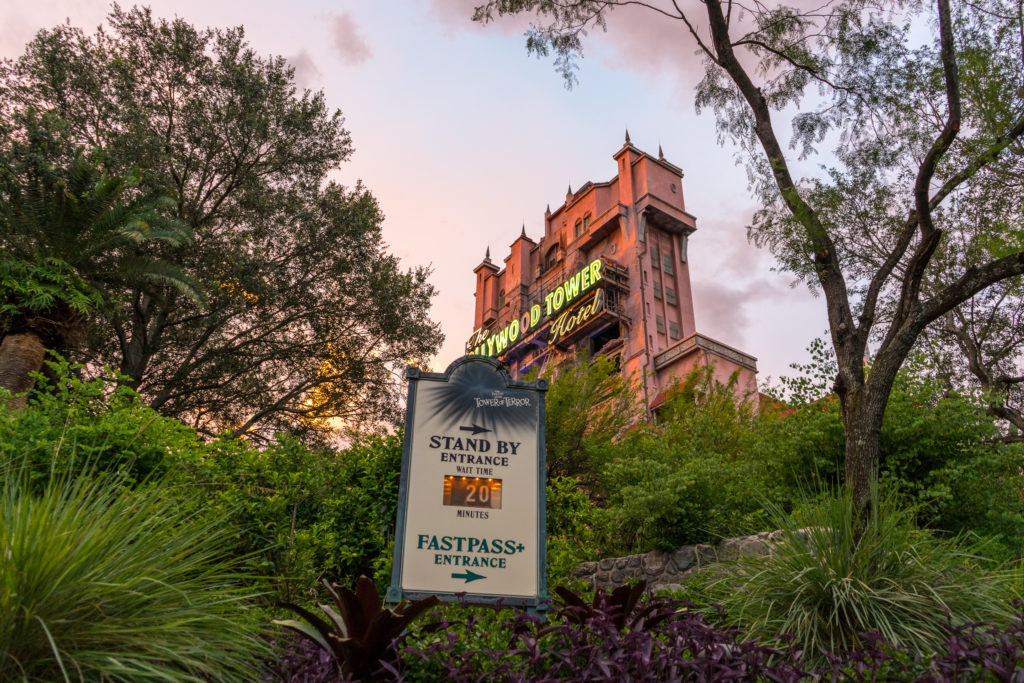 8. Aerosmith fans, you're in luck! There's a different Aerosmith track in each Rock 'n Roller Coaster limo, and if you're one of the chosen few to ride in the "Love in an Elevator" vehicle, the lyrics change to "love in a roller coaster" at the end.
9. If The Twilight Zone is more your speed, this next one can be a bit unnerving to spot. Look to the right of the elevator just before you enter The Twilight Zone Tower of Terror's ride vehicle – there's an inspection certification, and the name of the inspector is Cadwallader. Twilight fanatics will recognize the name as a character from the episode "Escape Clause" who turns out to be the devil.
10. Think you or someone you know is the next Disney Imagineer? You can have lunch with one at The Hollywood Brown Derby and ask them all your questions about innovation!
Animal Kingdom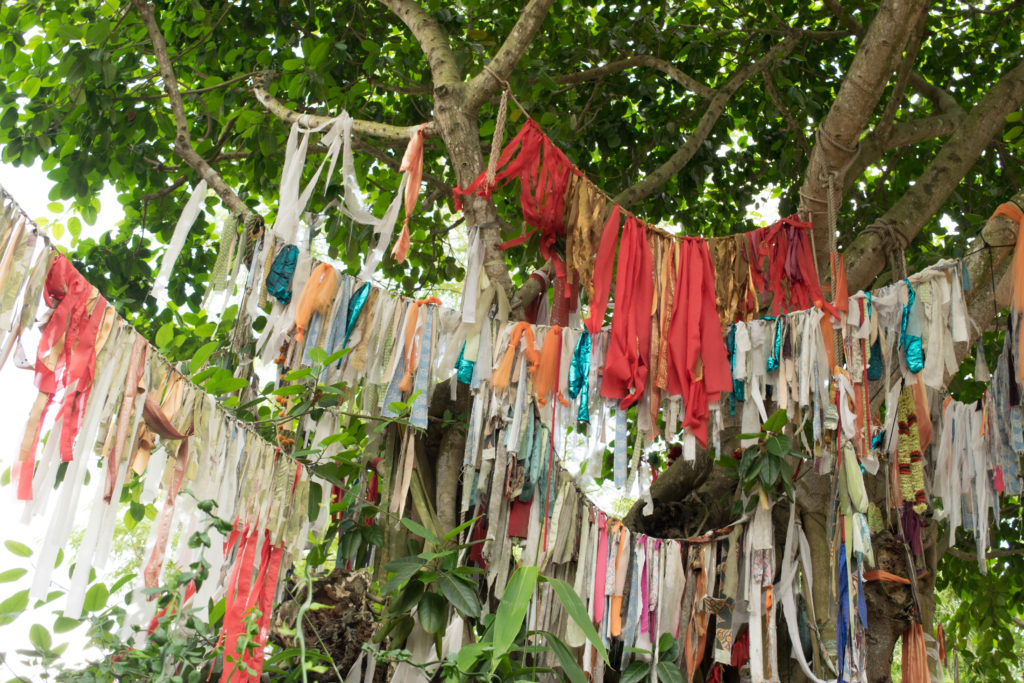 11. Think you're seeing a lot of the number 498? You probably are, especially on highway signs around DinoLand, USA or the display truck parked inside Animal Kingdom with a "498" license plate number! 498 is a reference to Animal Kingdom's April 1998 opening date.
12. Visiting in the middle of summer and looking for a place to cool off? Chances are everyone else has had the same idea and is in line for Kali River Rapids, but you can head on over to the Dawa Bar and find the rusty shower heads. They're not just there for effect – they really do pump out refreshing, cold water!
13. Keep your eyes peeled for DiVine, a walking piece of shrubbery come to life, in Asia. Be ready, as she's very easy to miss because she blends into the surrounding foliage so perfectly.
14. Ever wonder what all the prayer flags and scarves throughout the trees in Asia are for? The flags represent messages of strength, wisdom, peace, and compassion, while the scarves pay homage to loved ones who have departed.
15. As you exit Avatar Flight of Passage, don't miss the three red hand prints! These were stamped by James Cameron, the director of the originating Avatar film, Jon Landau, the producer, and Joe Rohde, lead Imagineer for Pandora and all of Animal Kingdom.
–
If there is one thing Disney has mastered most of all, it's the little details that often mean the most and that continue to surprise us at Walt Disney World. Keep an eye out for these little sights and sounds that have been added to the parks, and, perhaps, you'll find a few of your very own!
Did we skip over one of your favorite hidden, weird, or secret spots? Let us know at our Disney World Community Facebook group.
And also be sure to follow Orlando Informer on Facebook, Twitter, and Instagram for the latest news and tips at Universal Orlando, Walt Disney World, and other Orlando destinations.