BB Kings Blues Club at Pointe Orlando: Hippest spot in town for lunch
We recently stopped by BB Kings Blues Club at Pointe Orlando for a little soul music and southern hospitality.
Click on any image to view it full-screen. You can also view and share many of these photos on the OI Facebook page. Scroll to the bottom to view the complete photo gallery with 28 images.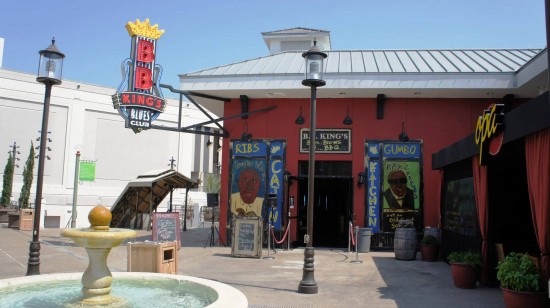 The first thing you see as you enter BB Kings is a nifty little gift shop: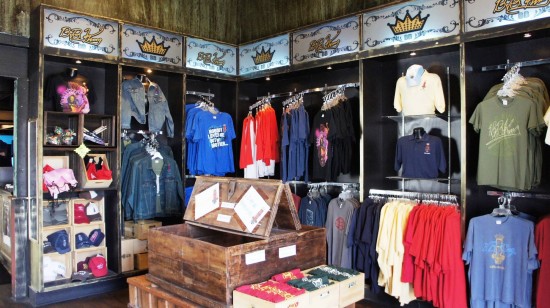 Inside the restaurant, which is somewhat dark and slightly decorated–the way you might imagine a blues club should be–there is a large stage, four bar areas, and lots of seating.
We were visiting around 1:00pm, and as you probably suspect a venue like this doesn't see a crazy lunch rush. Nevertheless, many seats were filled and the music was flowing. Check out my YouTube video:
[youtube_video]4FwTmU8SRZA[/youtube_video]
The menu features Southern and Cajun fair such as BB King's Famous Lip Smacking Ribs, Chicken Fried Chicken, and a Catfish Po Boy. Here's a shot of the menu and some of the table art: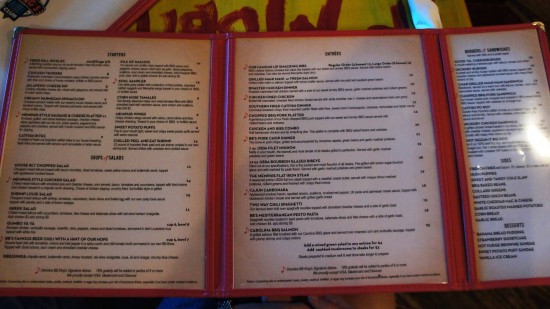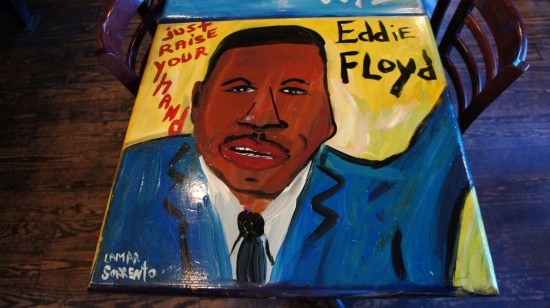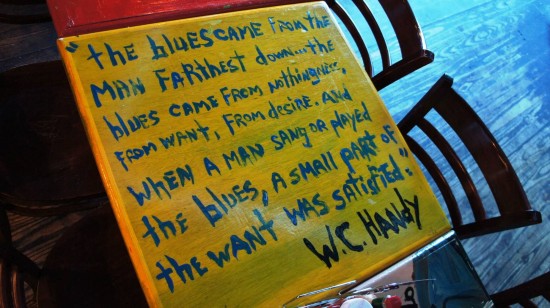 We ordered the Fried Dill Pickles to start and the Chopped BBQ Pork Sandwich as our entree. Good stuff: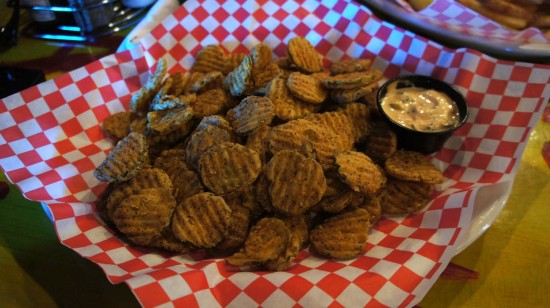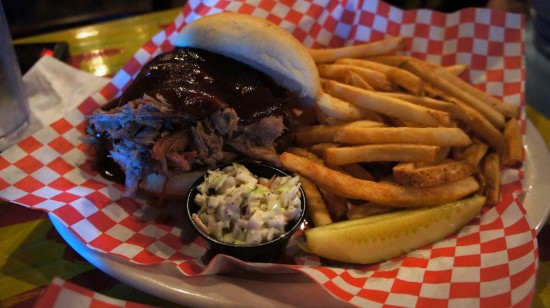 The food, although pretty basic in its presentation, was very good. In particular, the pulled pork was juicy and delicious.
Our total with two sodas came to $23.43, not bad at all consider the entertainment value. Overall I really enjoyed stepping into the shadows of the blues club for a refreshingly smooth lunch experience. In the sea of common restaurants on International Drive, BB King's Blues Club offers is a more memorable and musical dining option.
Now I just have to make it back in the evening to see the club when it is swingin'.
Official website: http://www.bbkingclubs.com/index.php?page=orlhome
Map
Complete photo gallery