In 1991, the first BB King's Blues Club opened on the infamous Beale Street in Memphis, Tennessee. But, fortunately, you don't have to go all the way there to get a taste of the blues – in 2007, Orlando welcomed BB King to Pointe Orlando, in the heart of International Drive.
When you first step into the Blues Club, you're greeted with a gift shop. Maybe that's just the Orlando influence? But on the Sunday my family and I stopped in for an early dinner, we decided to check that out as we left.
The place was pretty empty when we arrived at about 4:30 pm (the entertainment doesn't usually start until about 7:00 pm), so we were seated promptly by a friendly greeter, and our drink orders were taken by our waitress. While we waited, we checked out our table and some of the surrounding ones, too, which are all adorned with portraits of blues legends, such as Frank Stokes, John Lee Hooker, and, of course, BB King himself. The same portraits grace the walls, as well, all painted by Memphis-based artist Lamar Sorrento.
The place is pretty open, as you'd imagine a club to be, and the stage is front and center. Even though there was no show going on at the time, there was still no shortage of great music coming over the speakers – everything from Stevie Ray Vaughn and Bessie Smith to Muddy Waters. No complaints from us!
Let's dig in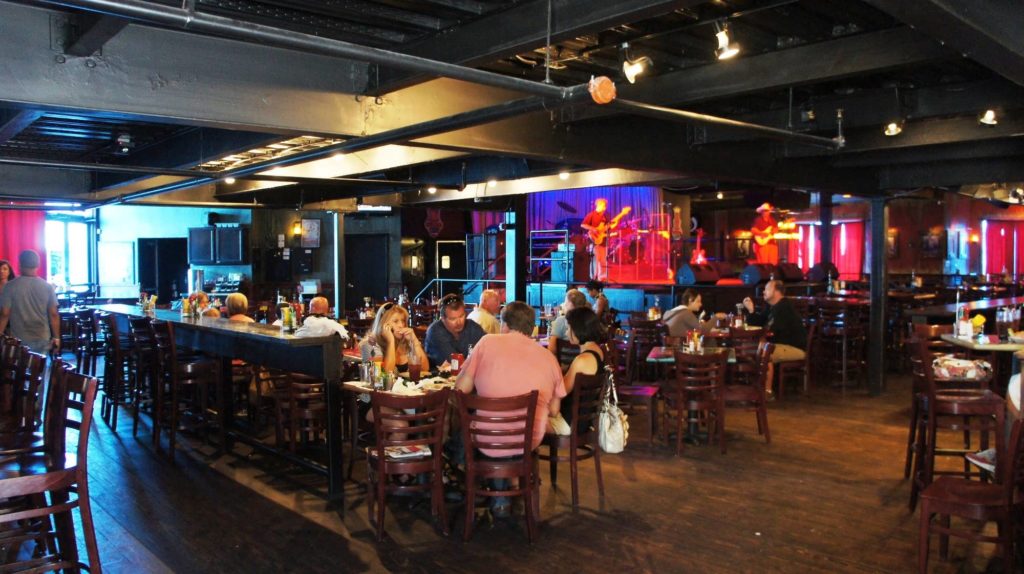 The beer and wine list is pretty standard – it's all the usual suspects – plus there's BB's featured draft. They also have a good list of mixed drinks, and, like most Orlando touristy-type establishments, you can get their signature drinks in a souvenir cup, which will cost a little extra but get you a discount on any refills. The signature drinks all have a Southern flair, such as the Strawberry Sunshine with Stoli Citrus, triple sec, strawberry lemonade, and sliced strawberries, and the Lucille, featuring RumHaven Coconut Rum, Blue Curacao, and mixed orange and pineapple juices.
Our drinks arrived (wine for me, beer for the husband, and soda for the kid), and, not too long after that, so did the food. We ordered the fried dill pickle starter, loaded tater tots, and cheeseburger sliders, and my daughter got her go-to for any Southern establishment, the pulled pork sandwich. These were all featured items on the menu, so they seemed like a good place to start.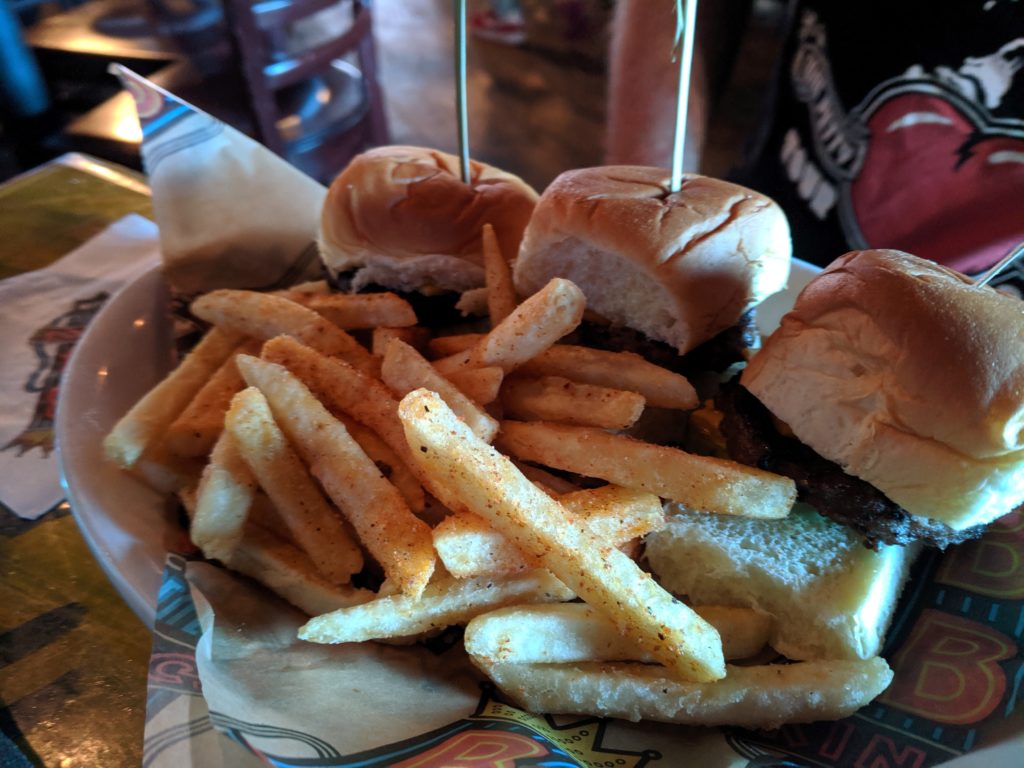 The food overall was decent. My daughter thought there wasn't quite enough sauce on the pulled pork and the meat itself was a bit dry; otherwise, we all liked the loaded tots and pickles well enough, and my husband was a big fan of the sliders. There was definitely enough food there to fill our bellies and take some home, and at a grand total of $59.60, including the beer and wine, we certainly couldn't complain about bang for our buck!
But was it amazing? Not quite. Are there other places to get really delicious Southern food in Orlando? Yes. I'd put BB King's kind of in the mid-range food-wise, but let's be honest – the real reason to go to BB King's is the music.
The wrap-up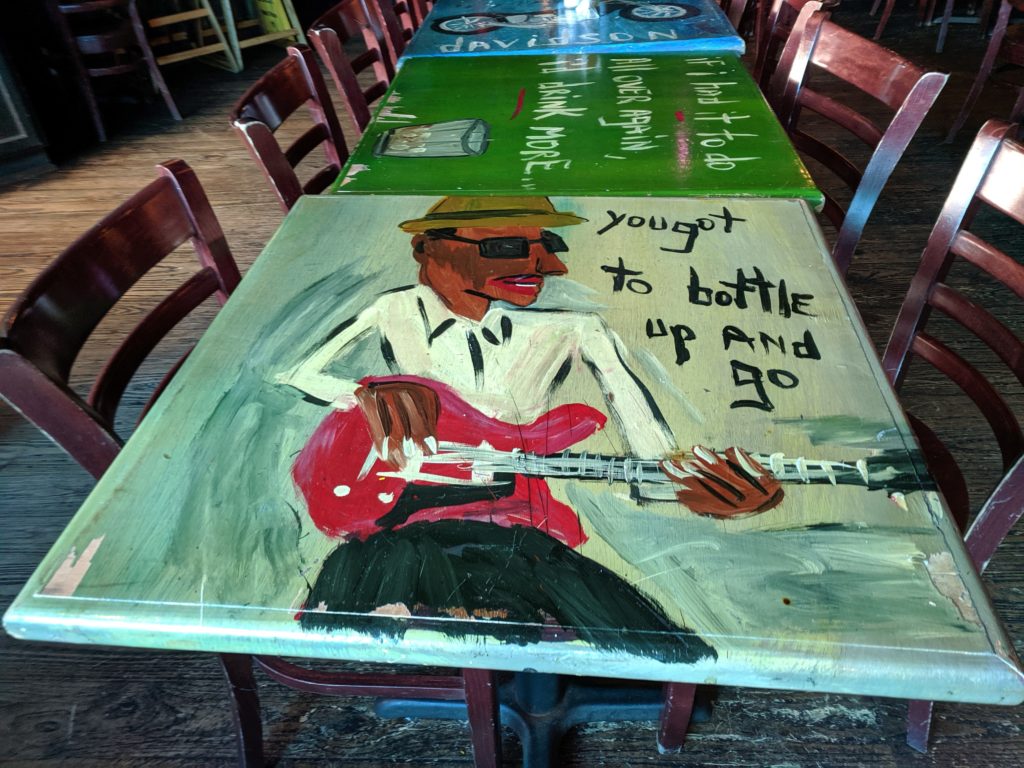 Getting down to brass tacks, BB King's Blues Club is a perfect place to see a show. My husband and I did just that a couple of years ago, and it was fantastic – perfect for a date night, or just going out with friends (stay tuned to hear about ladies' night, every Thursday!). There isn't a bad seat in the house, and the venue pulls in not only excellent local acts, but also national blues performers, as well. (Some concerts do require separate tickets or reservations, so be sure and check before you go.)
Sunday through Thursday, you'll be treated to one show per night, usually starting at 7:00 pm; every Friday and Saturday, however, you'll get a chance to catch two performances, usually including the BB King's Blues Club All-Star Band. And, as I mentioned before, Thursday is ladies' night, which kicks off at 7:00 pm and has a $2 cover charge for the gals all night long – plus tons of drink specials, including $3 well liquors, $4 drafts, and more.
Every last Friday of the month, there's also an All-Star After Party at the Blues Garden, from 11:00 pm to 2:00 am, with a DJ spinning R&B and dance hits from the '90s.
Bonus tips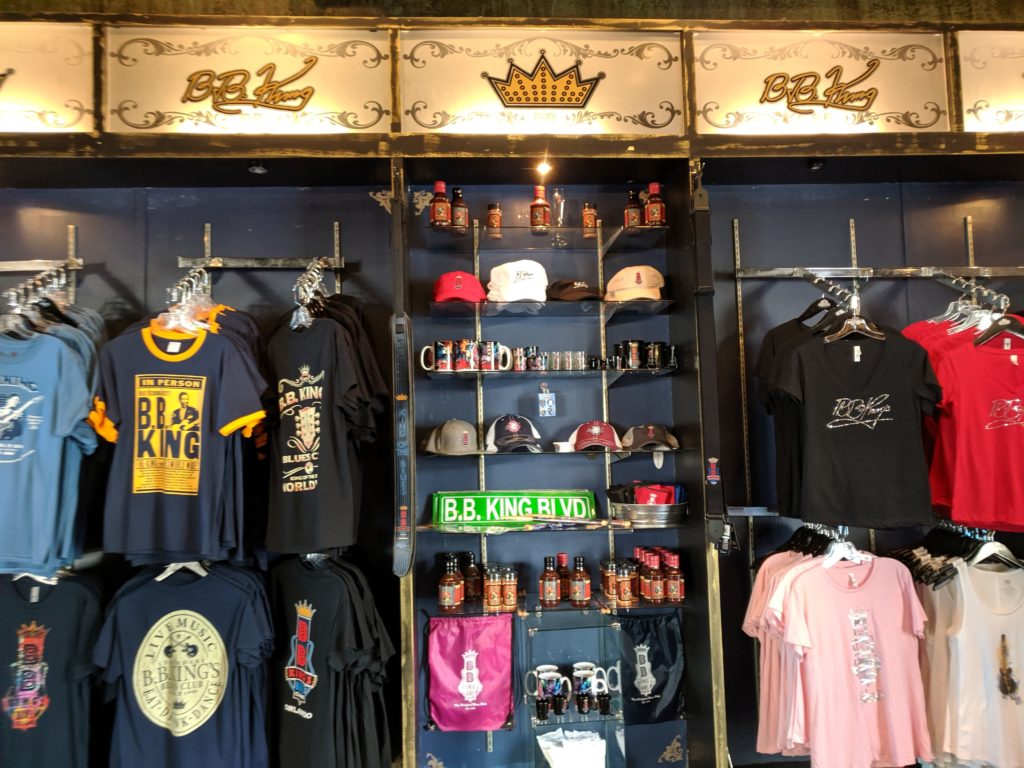 Besides great blues acts, ladies' night, and dance parties, BB King's also has regular happy-hour specials from Sunday through Thursday, 4:00 pm to 7:00 pm.
They will not validate parking if you park at the garage, but…
If you show your ticket from any theme park in Orlando, you can get a free beer with the purchase of another beer (of equal or lesser value, up to $6), or a free app with the purchase of two entrees.
If you're a local, or live near any of the five locations across the country, be sure and sign up for their e-club, where you'll get word about upcoming events, specials, etc.
Hours are Sunday to Thursday, 4:00 pm – 12:00 am, and Friday and Saturday, 4:00 pm – 1:00 am.
–
Have your own favorite spot for either food or shows in Orlando? Share your recommendations with 80,000+ vacation-planners and enthusiasts in our OI Community Facebook group.
And be sure to follow Orlando Informer on Facebook, Twitter, and Instagram for the latest news and tips at Universal Orlando, Walt Disney World, and other Orlando experiences.