In the days leading up to Universal's Volcano Bay, we're working on creating this page. Check back for frequent updates and be sure to join our Universal Facebook Community.
What is a TapuTapu at Volcano Bay?
On this page in our OI Center you'll learn about TapuTapu, the wearable device given to every guest at Universal's Volcano Bay water theme park. TapuTapu is the key behind Universal Orlando's goal of no lines at the new park. This wristband will allow guests to not only hold their spot in virtual lines for rides, but also interact with the villages found inside Volcano Bay.
How much does a TapuTapu cost at Volcano Bay? How do I get one?
TapuTapu is included with your Volcano Bay park admission. As you enter the gates of the park, you'll receive the wristband device. However, it should be noted that unlike Disney's Magic Band you will have to surrender your TapuTapu when you leave Volcano Bay for the day.
Want to skip all the work and just drift away? Get help from the experts. Plan and book with Orlando Informer Travel for no additional cost. Click here to get a free quote.
What can I do with TapuTapu at Universal's Volcano Bay?
A few uses for TapuTapu have been announced. We'll cover these and then we will get into some of the other possibilities based off of the rumored device.
Hold your place in line using TapuTapu at Volcano Bay
The most prominent advertised use for TapuTapu is by far to hold your place in line for the rides. All rides at Universal's Volcano Bay will have a virtual line. In other words, guests will enter the line for whichever attraction they'd like to ride by tapping their wristband. When it's time to ride, your wristband will vibrate and notify you.
Interact with the environment using TapuTapu at Volcano Bay
Another feature promoted greatly is the ability for guests to interact with the environment around them using their TapuTapu. Not much has been shared about the interactive elements, outside of guests being able to use the device to set off water jets and "dazzling lighting effects."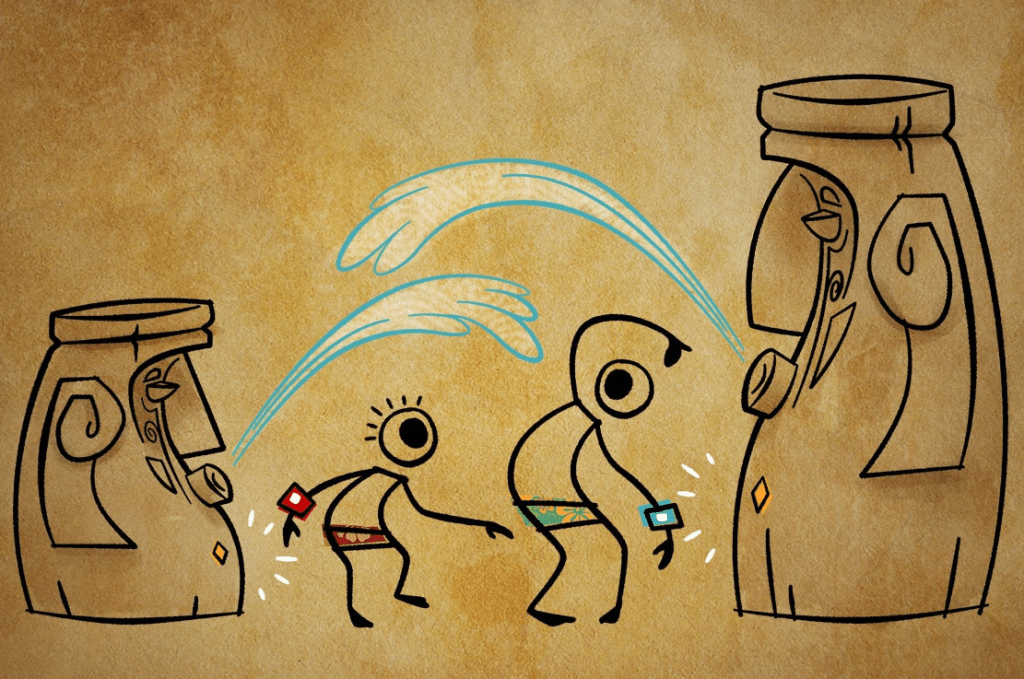 Rumored Capabilities
It's widely believed that the technology behind TapuTapu is something called Prism from a company known as Accesso. Accesso is a technology company that has worked with Universal in the past, supplying the devices for their Q-Bot program inside both Universal Studios Florida and Islands of Adventure.
The Prism, which was unveiled in November 2016, has several capabilities that have yet to be mentioned by Universal.
Payments: Prism devices have Near Field Communication (NFC) technology within them. If Universal wanted, they could enable this inside of TapuTapu to allow for guests to wander around Volcano Bay without the need for a wallet or cash.
Messaging: Universal will be able to send you messages on your TapuTapu using Bluetooth built into the device. While this is to be expected for things like notifying you that it's your turn to ride the attractions, they can take it a step further if they wish.
For example, you could be walking by a food stand within Volcano Bay and receive a notification on your TapuTapu that you're eligible to receive $2 off Chocolate Pineapple Upside Down Cakes. Another possibility would be for the management to be able to send you a notification if they choose to extend park hours. It's completely unknown if Universal will choose to utilize this functionality, but it is built into the device.
Photography: Again, no indication if Universal will use the functionality yet, but the Prism (TapuTapu) device can automatically tag your ride and park photographs and add them to an album. If this sounds familiar, it's because this is a feature in Disney's MagicBands.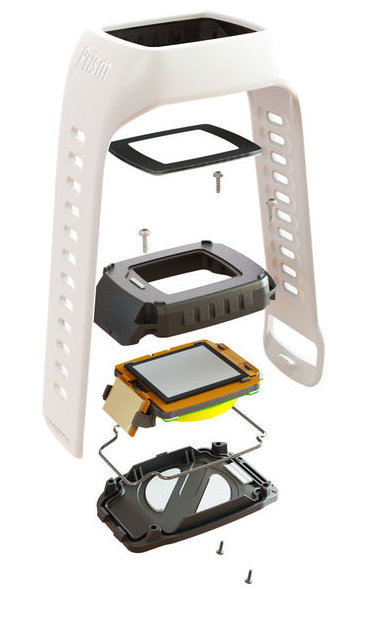 Access: TapuTapu has the capability to be used for opening lockers and hotel room doors. You'll turn in your TapuTapu at the end of the day, so we can rule out opening hotel room doors like MagicBands. However, using your new wristband to open lockers is a distinct possibility.
Intelligence: While it may never be advertised, giving each guest a TapuTapu allows Universal to collect guest "journey information" in real-time, which can help park operators run the new water theme park as smoothly as possible.
How durable is TapuTapu? What if I have allergies?
Your TapuTapu will be extremely durable. Beyond being waterproof (duh), it features a touch screen 32MM high resolution LCD display protected by Gorilla Glass. The band is hypoallergenic.
Speaking of the technical specifications, the device also has a reinforced housing, a vibration notification motor, and a battery that allows for over 200 days of park usage.
We have a lot more information on Universal's Volcano Bay, choose the next page you wish to visit in the index below.