Orlando Informer readers can now share their experiences at Universal Orlando on this page!
Below our information you'll find real guest reviews & your chance to submit your opinion.
Location
Skull Island: Reign of Kong, sandwiched in between Jurassic Park and Toon Lagoon.
Restrictions and access
34 inches; child swap available; single riders line available; express accepted.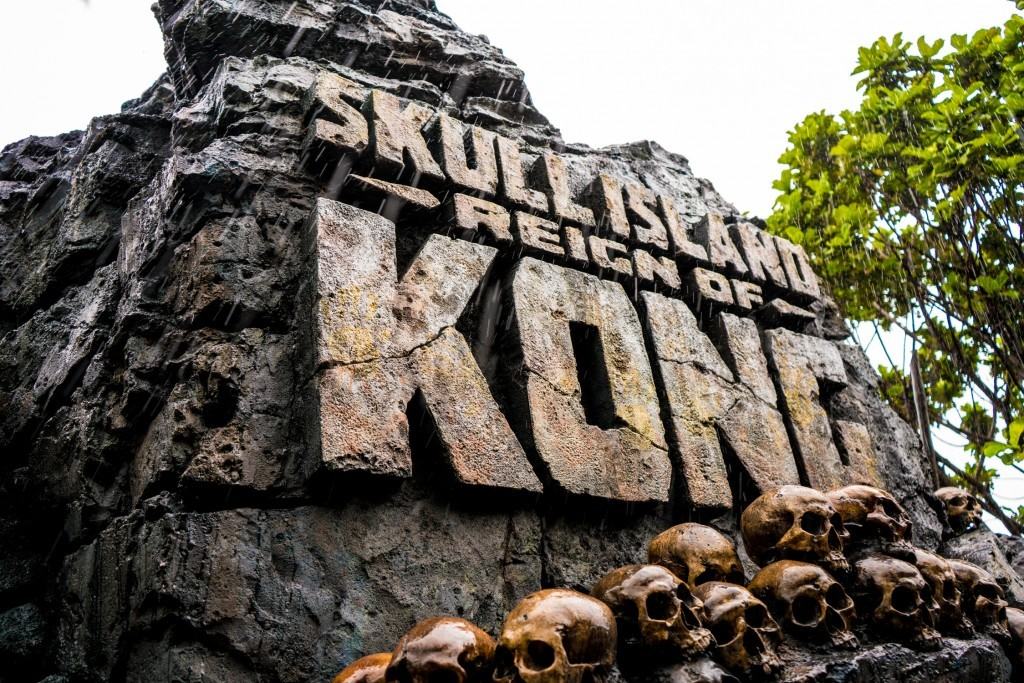 Two sentence insider summary
King Kong is back and better than ever in this new blockbuster attraction opening at Universal's Islands of Adventure. Guests board large expedition vehicles and are led by one of five unique drivers on this attraction that merges both physical and digital effects into one immersive attraction.
Fear factor
5 out of 5. While this attraction never leaves the ground, the journey through Skull Island is intense. Additionally, the queue for this attraction is home to natives who often startle guests. While this attraction's height restriction makes it suitable for almost anyone, the visuals and environment may scare younger children.
OI fun fact
This is the second Kong attraction to open at Universal Orlando. The first, KONGfrontation, was an original Universal Studios Florida attraction and closed in 2002.
Skull Island: Reign of Kong – photo gallery
Skull Island: Reign of Kong now soft opening – HD video
Skull Island: Reign of Kong – real guest reviews
Average rating:
26 reviews
Jan 4, 2017
King Kong size disappointment
Date Of Last Visit:
12/28/16
Three hour wait for a less than five minute ride...a huge disappointment. You could barely see anything if you were unfortunate enough to be seated in the first three rows of the truck on a track. The ride broke down, and it took forever to get it started again. I wish we had not stayed for it. We would have enjoyed other rides so much more. Truly, it's corny, it's too short a ride, and they could have done so much more with it. It's not worth the effort.
Jan 4, 2017
Pretty good
Date Of Last Visit:
12/04/2016
Was a very light day at the park and only waited about 20 min for the ride. The " jump scares" while waiting was funny and the atmosphere was cool. The ride itself? Way too short but fun. I will not wait an hour or more in the future to ride it
Oct 25, 2016
Kong At Universal
Date Of Last Visit:
09/24/2016
I was so disappointed. There was so much hype over this new Kong ride. You get up to it and there are even warnings not to ride it if you have a bad back or heart issues. THEN they put you in a bus and drive you through 3D screens of Reign of Kong! Seriously! If I just wanted to see a show I would've gone to a movie. I'm so glad we were able to go through the fast pass line. If I would've waited 45-75 minutes for that lame ride I would've been so mad. I was expecting something more like gringots, or at least something as good as Spider-Man. The Spider-Man ride is better.
Sep 10, 2016
What in the world?
Date Of Last Visit:
8/21/16
Not worth any wait whatsoever. I had already checked the youtube POV videos to get a sense for what this ride entailed. I was prepared for a pretty lackluster experience, and yet it failed to even reach that level. The sensations are minimal and too understated to make up for the fact that you remain in stationary 3d projection globe rooms for most of the ride. The journey from the ride entry to the inside of the main building was sadly the best thing this ride has going for it. They should have incorporated that more heavily into the design. Imagine a Kong themed ride with the mechanics of Disney's Indiana Jones ride! - We'll be waiting until this gets unceremoniously closed after attendance drops the following seasons. People were getting off the ride and actually yelling to other patrons that it wasn't worth the wait! incredible.
Aug 13, 2016
Boring and anti-climatic.
Date Of Last Visit:
8/12/16
Had I not of gotten early park admission so I didn't have to wait in line for this ride, I would have been quite salty. The beginning of the ride (before you enter through the gates) there's absolutely nothing to see besides the queue.Once you enter through the gates, there's only like three rooms of 3D screens before the ride is over. I remember when the ride ended I was confused wondering, "is that IT???". This has got to be the most poorly put together ride I've been on. Anyone who says this ride is anything but mediocre at best hasn't been on any of the other rides at the park or are too optimistic to be realistic.I give it 2 stars only because the scenery in the queue was actually pretty impressive.I wish Universal would stop going overboard with these 3D rides. There's only 2 rides and 1 show that does well with this kind of design: Spiderman and Escape from Gringotts, as well as Terminator 3D. The reason Gringotts was so good was because they merged 3D with a rollercoaster-like design, which was brilliant. But even then it has some big flaws if any simple effect isn't operating at 100% like fog effects or the ride gets out of sync with the video.*******SPOILER******Here's how the Kong ride goes:-You board the massive 'safari-like' vehicle.-You drive outside for about a minute with the only scenery to look at being the queue where other people are waiting to get on the ride.-Once you enter you see a giant Kong-like set of skeleton remains.-You get up to a 3D screen and see someone fight the giant worms and pterodactyls.-Next, you enter another 3D screen room of racing through the jungle.-Next you end up in another 3D room with a few T-Rexes attacking your vehicle, but then Kong comes in to save the day (no scary cinematic or effects at all).-Next you race away and end up in a room with a giant animated Kong head.-Ride over. WHAT??? That's it???*******
Skull Island: Reign of Kong – map
Click any marker to display the attraction or venue name. To scroll or zoom, use the controls on the top-left of the map. You may also switch to different map views by using the buttons on the top-right of the map.

View OI's map of Universal's Islands of Adventure.
Skull Island: Reign of Kong – Construction Photo Gallery