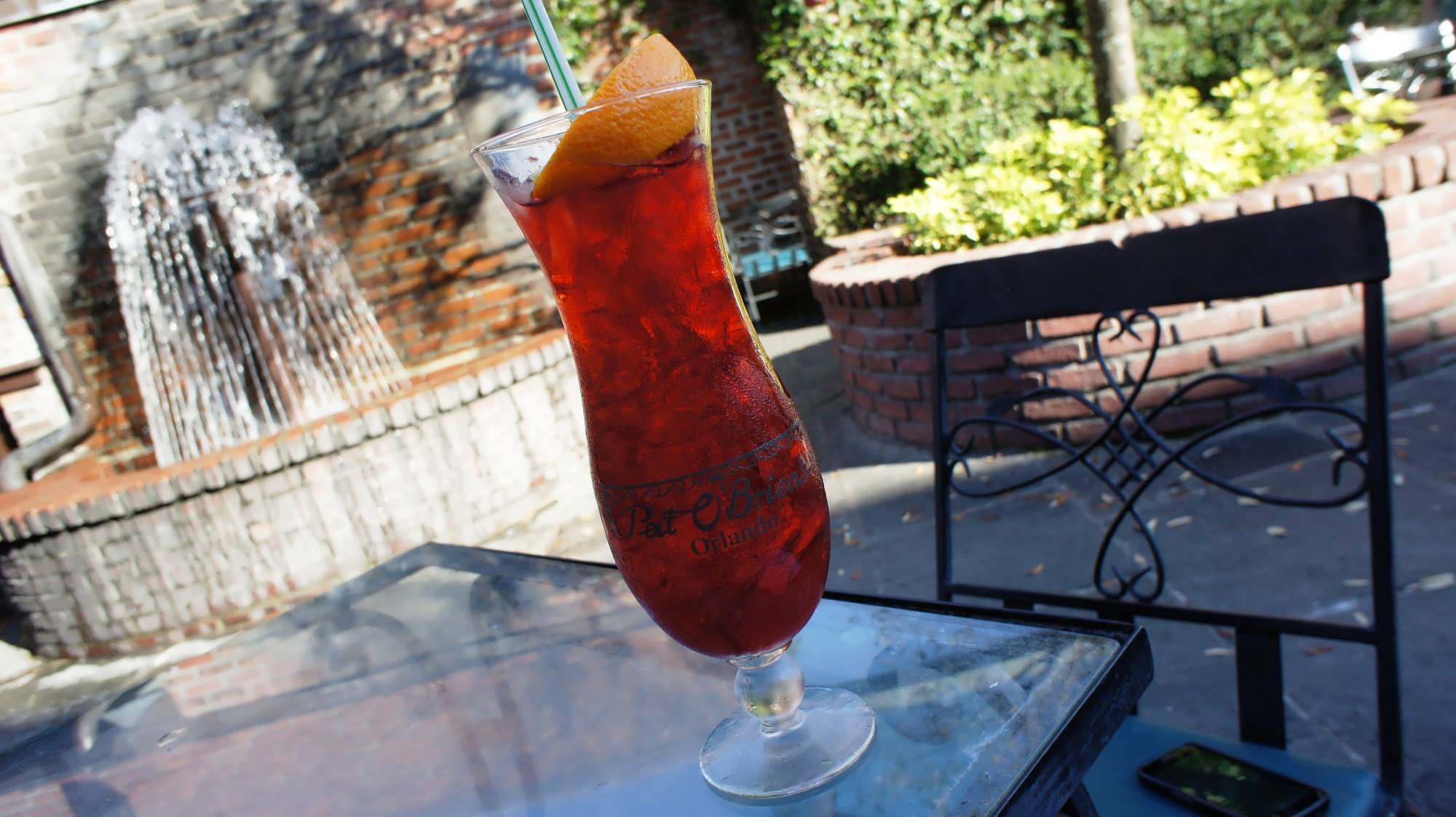 Pat O'Brien's at Universal CityWalk Orlando.
Style
Party it up like it's Mardi Gras 365 days at year at Pat O'Brien's! Pat O'Brien's Bar at CityWalk is an authentic reproduction of the New Orleans' famous hot spot.
Opened in February 1999, we are an authentic reproduction of New Orleans' favorite watering hole, Pat O'Brien's is the original home of dueling pianos, the "flaming fountain" patio, and the world-famous "Hurricane®" specialty drink.
With everything from Hurricanes on the Patio with the famous flaming fountain to hanging out and catching the game in the Main Bar, this New Orleans replica will surely make its mark on the world. Enjoy Cajun fare at the relaxing Courtyard Restaurant or join the gang in a sing along with our dueling pianos in our Piano Lounge. If all that doesn't guarantee you "Having Fun!" at Pat O'Brien's Orlando, then our signature drinks will certainly blow you away!
Sample Cajun style appetizers and entrees, raise your glass, and 'Have Fun!' as you enjoy a little bit of the Big Easy right in Orlando.
Insider tips
The Piano Bar features two performers nightly. The restaurant also features a large balcony overlooking CityWalk, as well as a patio, and can be reserved for private parties.
Prices
Entrees are $8 – $17 per person.
Sample menu
"Fat Tuesday" Nachos: $10.99
Pat O's Gumbo: $5.99
Cajun Shrimp Salad: $9.99
Pressed Muffelatta Sandwich: $8.49
N'awlins Po'Boy Sandwich: $10.49
Crawfish Etouffee: $12.99
Coppertop Steak and Potato: $15.99
Louisiana Blackened Redfish: $16.99
Bag O' Beignets: $4.49
Strawberry Hurricane Cheesecake: $4.99
A "Lil' Leprechaun Menu™" for children is also available.
PDF menu
Click here to view and download the full menu (PDF file)
Hours
4:00pm to 2:00am.
Reservations
407-224-FOOD (3613)
Online reservations available via OpenTable.com – click here
Guests staying on-site receive priority seating
Official website
http://www.universalorlando.com/Restaurants/CityWalk/Pat-OBriens.aspx
Pat O'Brien's – HD video
Pat O'Brien's – photo gallery (Click Here)
Pat O'Brien's – map
Click any marker to display the attraction or venue name. To scroll or zoom, use the controls on the top-left of the map. You may also switch to different map views by using the buttons on the top-right of the map.