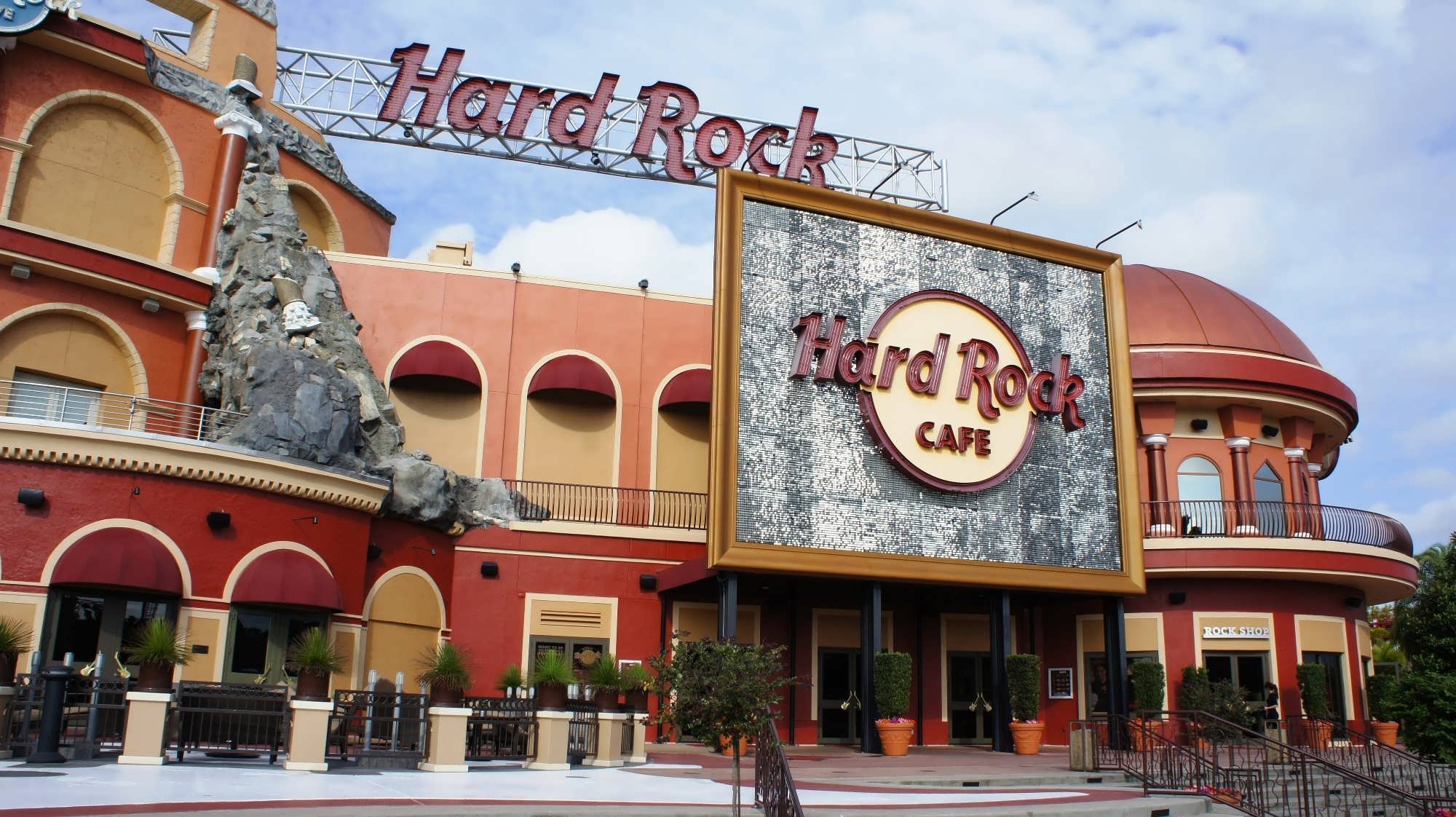 Hard Rock Cafe at Universal CityWalk Orlando.
Style
Enjoy classic American cuisine at the largest Hard Rock Cafe in the world! At this full-service restaurant and bar you can enjoy dishes such as barbeque chicken and ribs, slammin burgers, steaks, salads, desserts, a full bar and more. This location also houses the most pieces of Rock N Roll memorabilia out of all the Hard Rock Cafes. You'll find a collection of pieces from artists like KISS, Elvis, the Beatles and many, many more! Not only is this a rockin' restaurant, but it also houses a 3,000-person concert/party venue aptly named Hard Rock Live.
Insider tips
Be sure to explore all levels of this restaurant to check out the Rock N Roll memorabilia that is on display. You can see Jimi Hendrix's Red Fender Mustang, pieces of a suite worn by Elvis Presley in the movie "Viva Las Vegas," a jacket James Brown wore multiple times at the Apollo Theatre and much more.
If you want to continue the Rock Star feel, be sure to check out Hard Rock Hotel, one of Universal Orlando's three luxury on-site hotels.
Prices
Entrees are $10 to $35 per person.
Sample menu
Tupelo Chicken Tenders $9.95
Hickory-Smoked Chicken Wings $9.95
Hard Rock Nachos $10.95
HRC Chicken Lettuce Wraps $13.50
Honey-Citrus Grilled Chicken Salad $12.00
The "Anti-Cobb" Salad $12.95
BBQ Pulled Chicken Sandwich $12.75
New York Strip Steak $24.50
Famous Fajitas $17.45
Twisted Mac, Chicken & Cheese $16.50
Grilled Wild Alaskan Sockeye Salmon $18.95
Grilled Lemon Caper Chicken $17.95
Legendary 10 oz Burger $14.75
Hickory BBQ Bacon Cheeseburger $14.75
Turkey Burger $14.75
PDF menu
Click here to view and download the full menu (PDF file)
Hours
11:00am to midnight.
Priority seating
Click here to register for priority seating online
Local number: 407-351-7625
Urbanspoon rating

Official website
http://www.hardrock.com/cafes/orlando/
OI fun fact
Can you find the image of a guitar laying out in front of Hard Rock Cafe?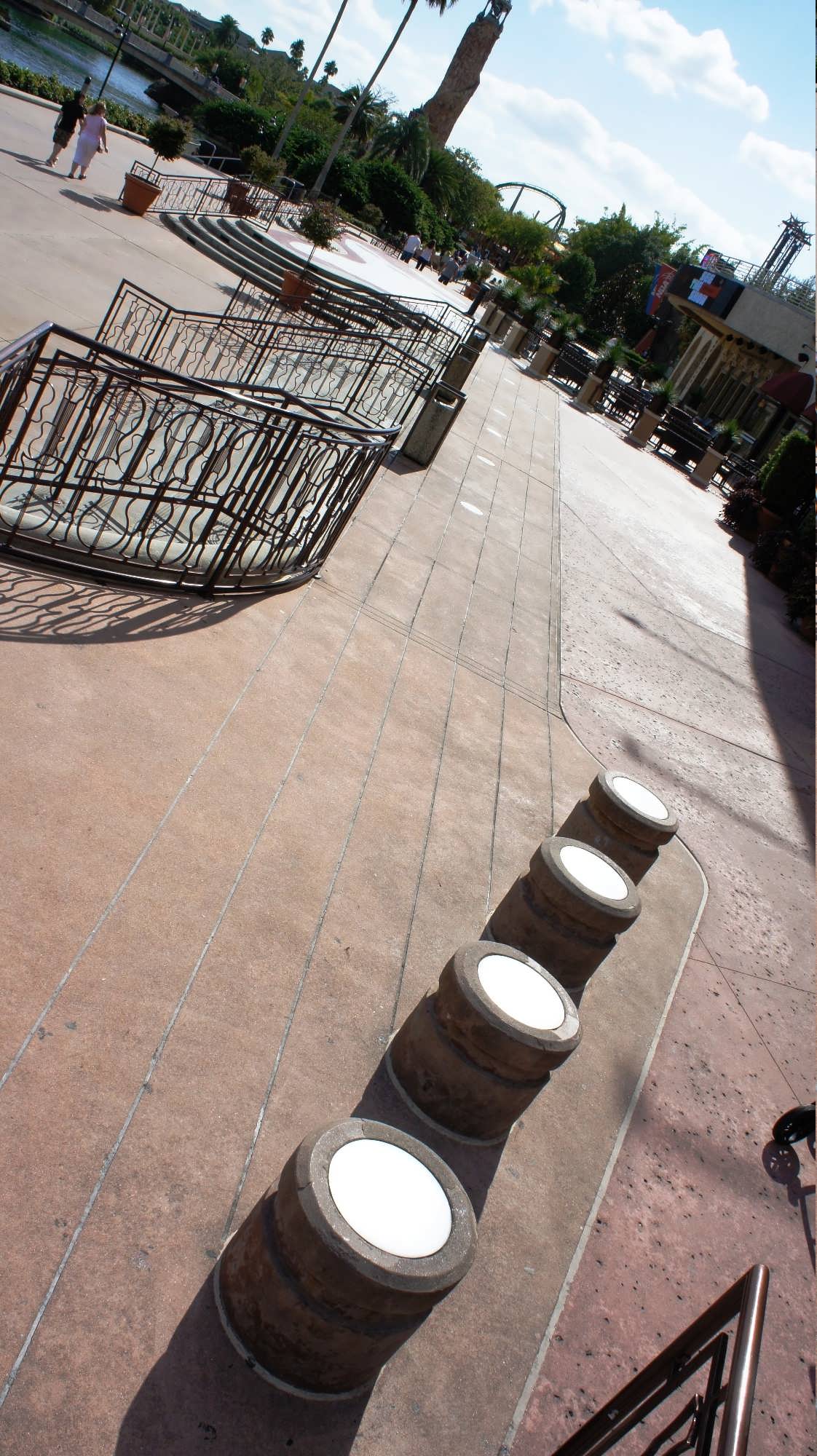 Can you see the guitar?
Hard Rock Cafe Orlando – photo gallery (Click Here)
Hard Rock Cafe Orlando – map
Click any marker to display the attraction or venue name. To scroll or zoom, use the controls on the top-left of the map. You may also switch to different map views by using the buttons on the top-right of the map.