Universal CityWalk is a multi-level entertainment destination featuring shopping, dining, and all sorts of entertainment. Surprisingly, even given how many dining options the complex has had since it opened in 1999, it didn't feature many choices for a quick meal.
Luckily for those of us who like to grab a quick bite to eat on our way out of the parks — or the night clubs — Universal Orlando added a food court to CityWalk in 2009.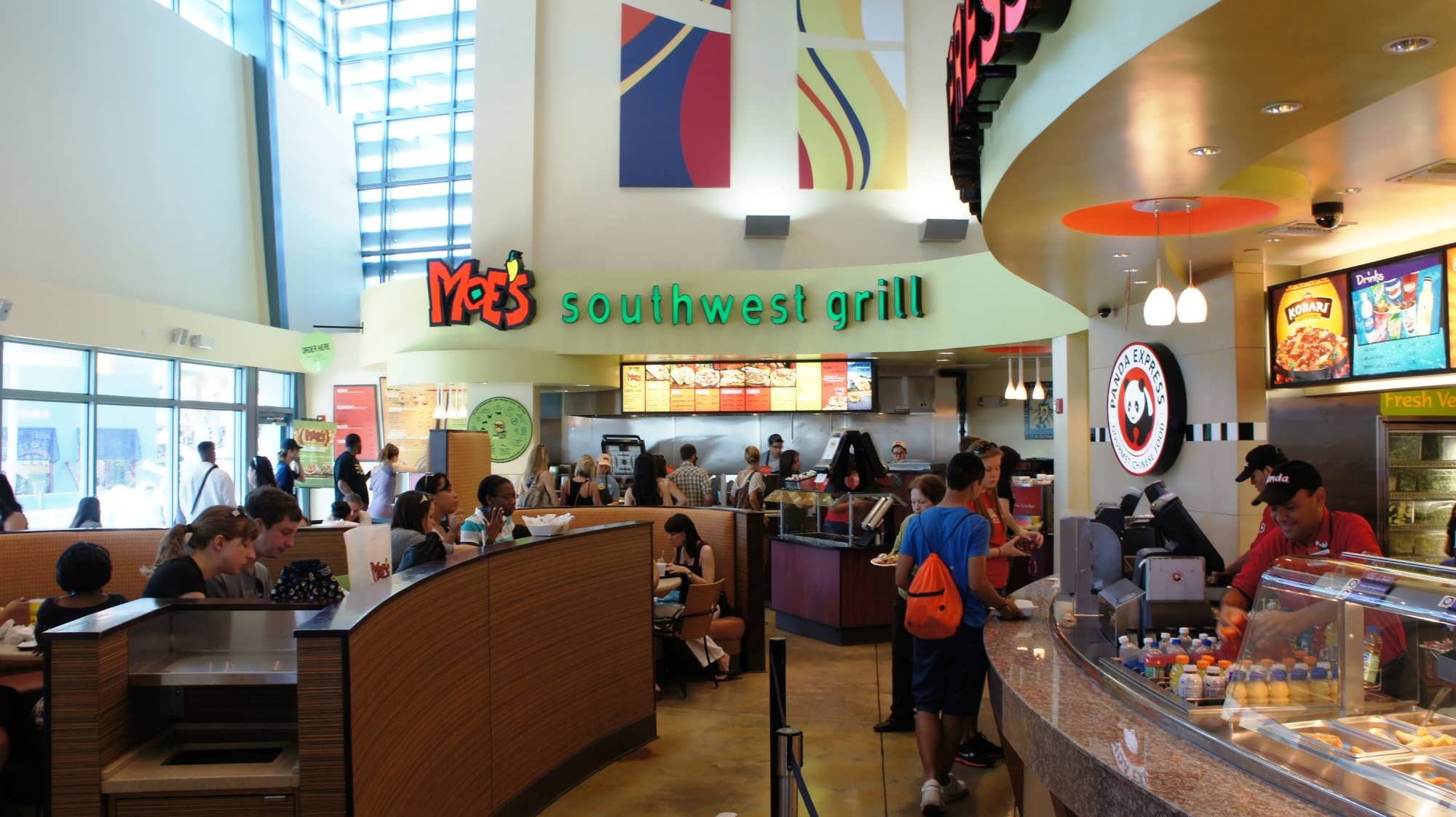 Universal CityWalk food court.
It is located on the second floor of Universal Orlando CityWalk, right by the Red Coconut Club and the upstairs exit of the CityWalk movie theater. There are three restaurants in the food court.
BK Whopper Bar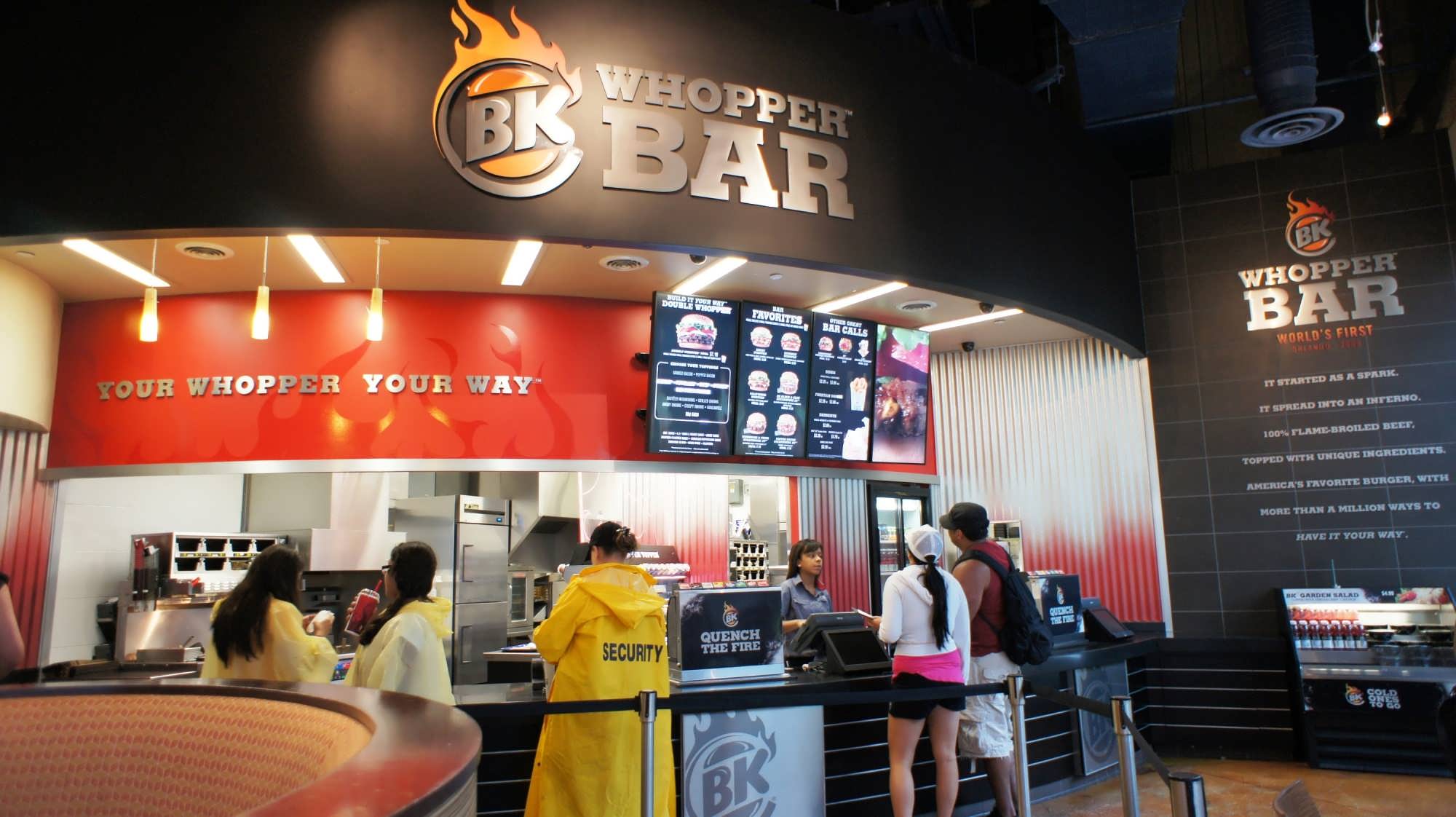 BK Whopper Bar.
Universal Orlando made a pretty big deal about the BK Whopper Bar, as it was the first one in the country to open. Here's what they had to say about it in the press release:
The WHOPPER® sandwich, America's favorite burger, will be front and center in the world's first WHOPPER™ Bar restaurant from Burger King Corp. – a highly anticipated new restaurant concept. Elevating the HAVE IT YOUR WAY® brand promise to new heights, the WHOPPER™ Bar restaurant embodies the power of personal choice by offering guests a customizable, premium and indulgent WHOPPER®-based menu.
Basically the Whopper Bar is a slimmed down version of a Burger King with contemporary styling. You won't find the full selection of menu items you'd usually get at Burger King. But, if you do usually go to Burger King, I'm certain they'll have something to your liking.
Official website: http://www.bk.com
Panda Express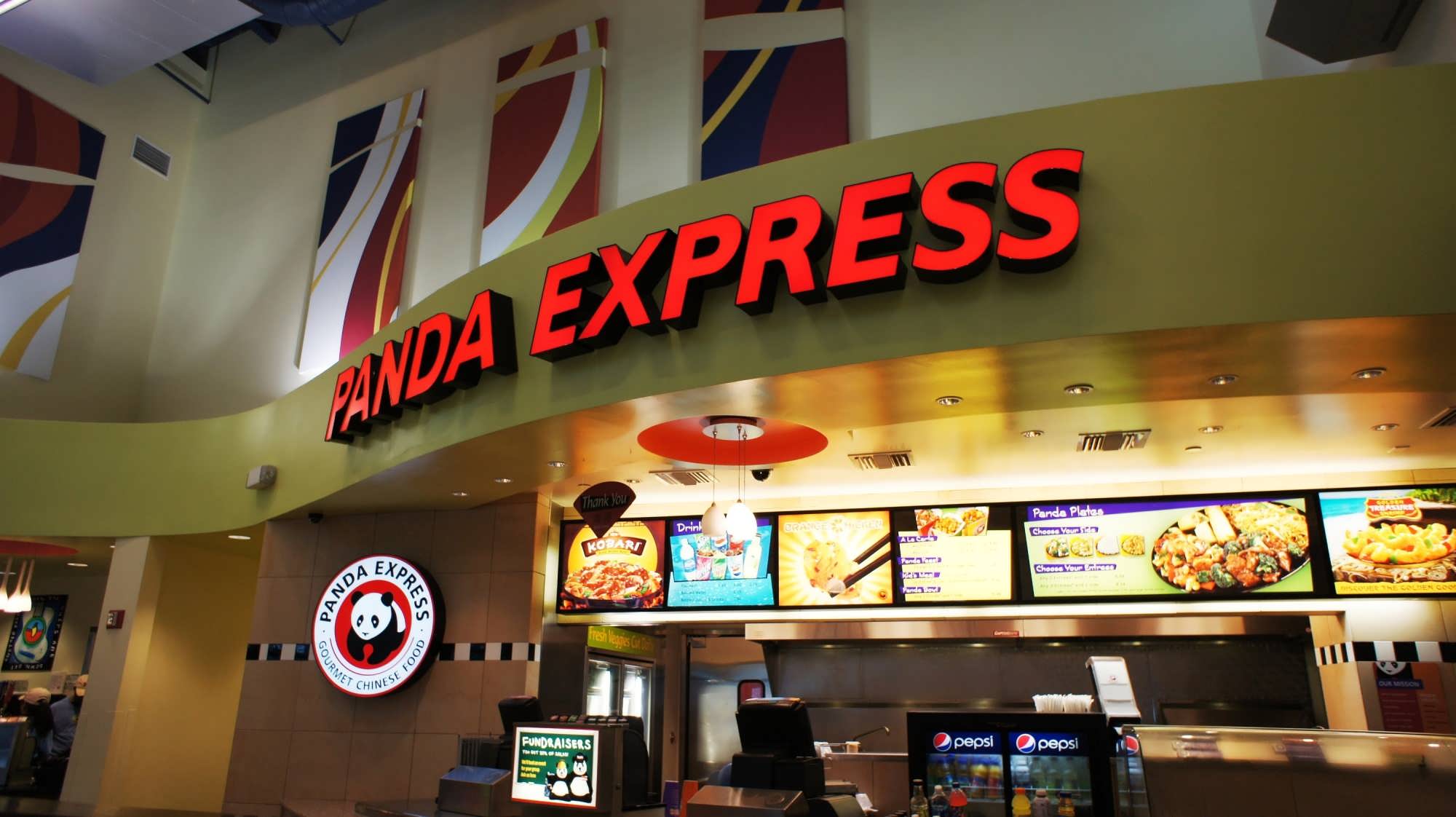 Panda Express.
Panda Express has what you typically would expect at a fast food Chinese restaurant. Their menu includes: Sweet & Sour Chicken, Mandarin Chicken, Broccoli Beef, Kobari Beef, BBQ Pork, and the list goes on.
Here's what Universal says about Panda Express:
Family-owned for over 25 years, Panda Express offers fresh, high quality Chinese food served hot in a fast-casual environment. Panda Express' highly-skilled chefs use the ancient Chinese art of wok cooking to prepare crisp and tangy favorites, such as original Orange Chicken and zesty Beijing Beef.
Official website: http://www.pandaexpress.com
Moe's Southwest Grill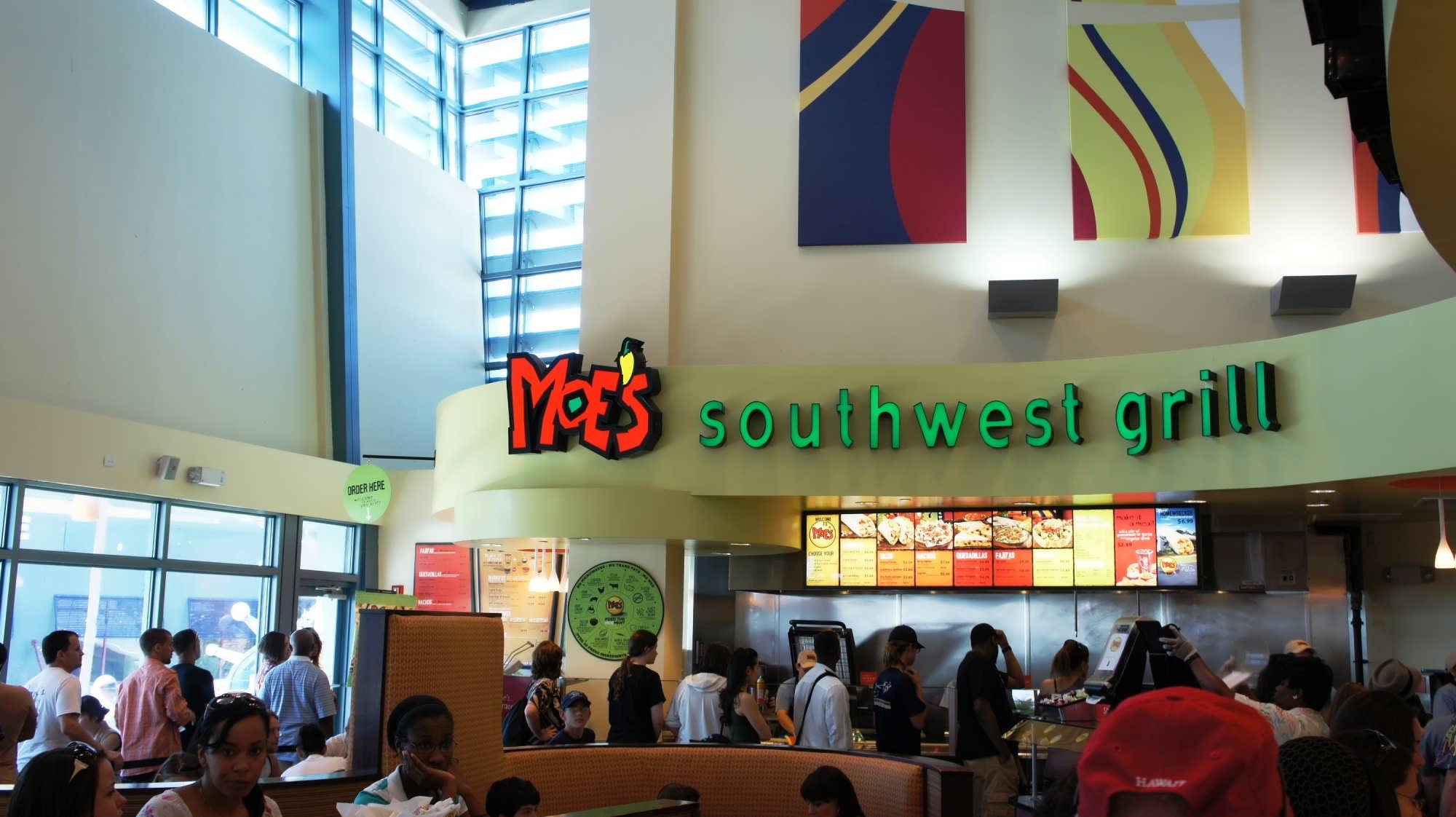 Moe's Southwest Grill.
If all that walking and dancing and drinking or whatever it is you do at Universal Orlando has got you in the mood for Mexican fast food, then head to the back of the food court and step up to Moe's. You'll find something to be happy about on their menu, whether you go with one of their famous burritos, or the quesadillas, or just get some chips and guac to munch on.
Universal is hungry too:
Best known for its signature items such as the Homewrecker burrito, Close Talker salad and Joe Coctostan quesadilla, Moe's serves fresh, made-to-order southwest fare with attitude and flare. Each guest is greeted with a warm, "Welcome to Moe's!" and is offered complimentary chips and salsa with every meal. The exceptional value and service make Moe's one-of-a-kind.
Official website: http://www.moes.com
Universal Citywalk food court – photo gallery (Click Here)
Universal Citywalk food court – map
Click any marker to display the attraction or venue name. To scroll or zoom, use the controls on the top-left of the map. You may also switch to different map views by using the buttons on the top-right of the map.