These days, if you want to maximize the value of your theme park dollar by experiencing everything in the parks, it is incredibly important that you get there early. So let's say you are planning to get your family to Universal Orlando first thing in the morning, but you weren't able to grab anything to eat at your hotel. On this page we list all of your options!
A note for Early Park Admission folks: The venues discussed below generally do not open until 8:00am. So, if you have Early Park Admission from 8:00pm to 9:00pm, I wouldn't recommend using them.
Cinnabon
This small quick-service venue is located right at the entrance to CityWalk, straight cross from the Dining Reservation kiosk. If you're looking for a more decadent way to start your morning, Cinnabon serves up their world-famous "original" Cinnabons fresh out of the oven each morning. They also have a few other pastry options, such as their Cinnabon Stix, and Seattle's Best Coffee to drink. Items are $3 to $4 a piece.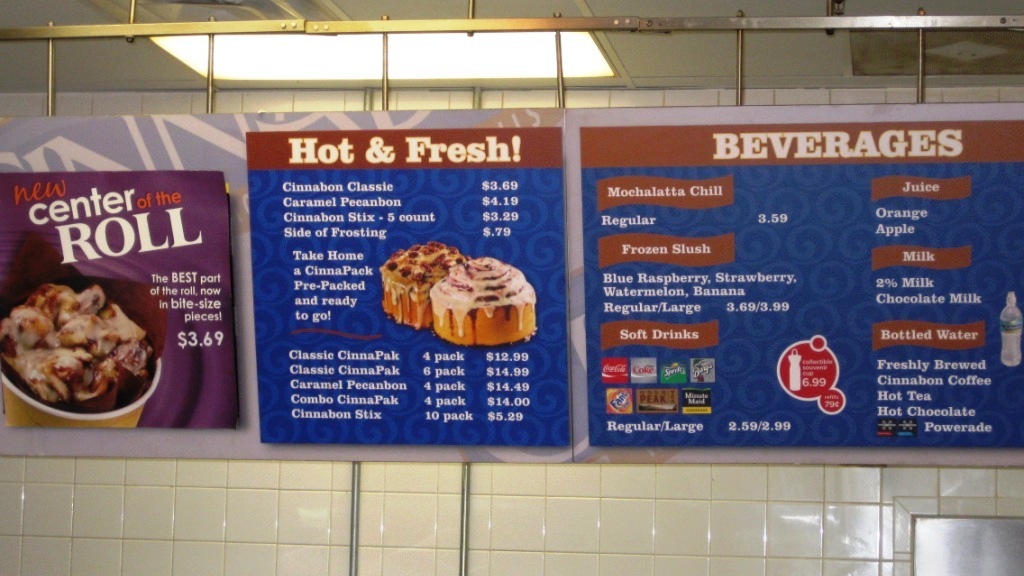 Cinnabon at Universal Orlando CityWalk: The menu.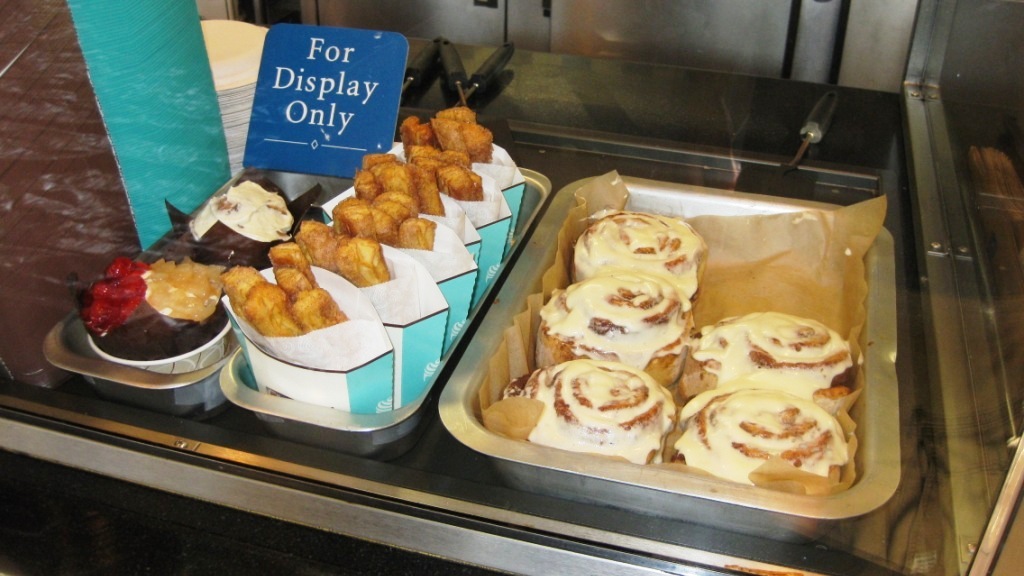 Bet the ones they serve you look just as good!
Official website: http://www.cinnabon.com
Starbucks
Did you know that there is a stand-alone Starbucks at CityWalk? There is, and it's now located on the first level of CityWalk, right as you enter. Since this is a full-size Starbucks, they offer all the good stuff you'd find at your regular Starbucks, including everyone's favorite coffee drinks and a wide assortment of bakery items.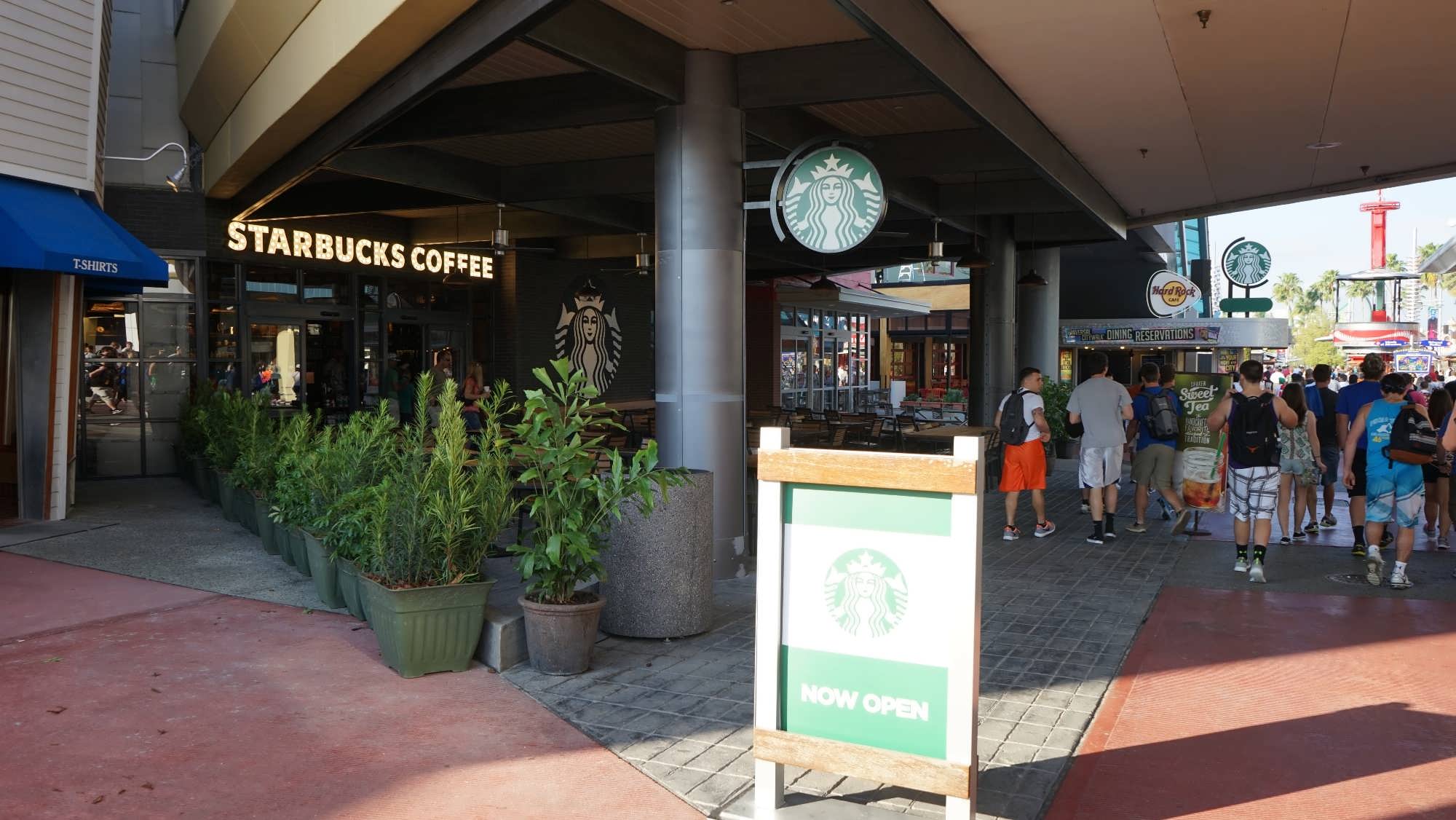 Starbucks at Universal CityWalk.

Starbucks at Universal CityWalk.

Starbucks at Universal CityWalk.
The Starbucks at CityWalk also has a very cozy arrangement of tables, chairs, and couches inside. However, don't get too comfortable, because you need to get in line for Harry Potter.
CityWalk Shoreline
Offering the most picturesque breakfast dining option, the Shoreline features two venues for grabbing breakfast. The first is across the Emeril's Orlando on your way to Islands of Adventure. Selling breakfast sandwiches, croissants, muffins, yogurt, and a mix of morning beverages, you will be able to find something quick here to stop your stomach from grumbling.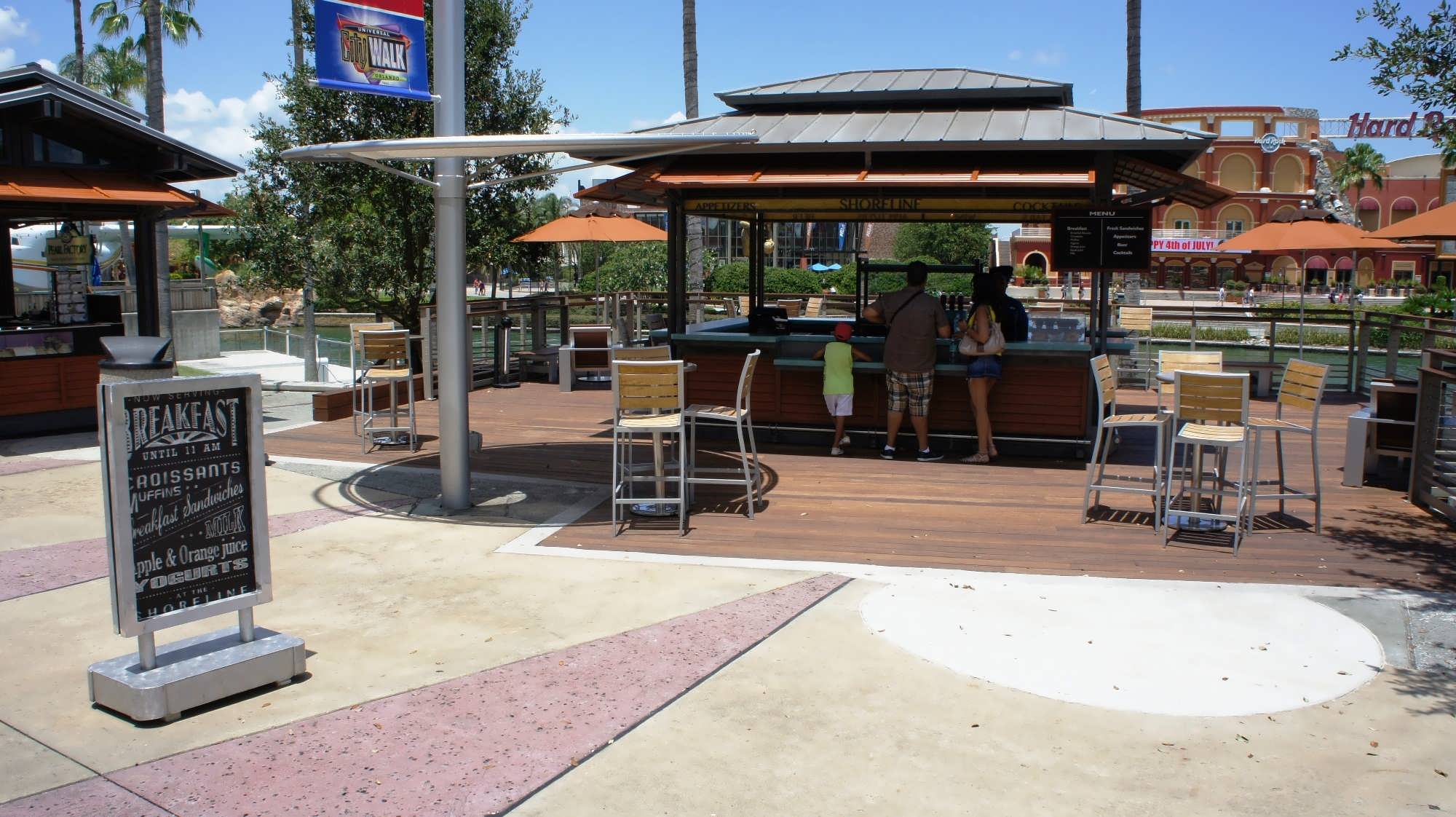 Breakfast at the CityWalk Shoreline (on the way to IOA).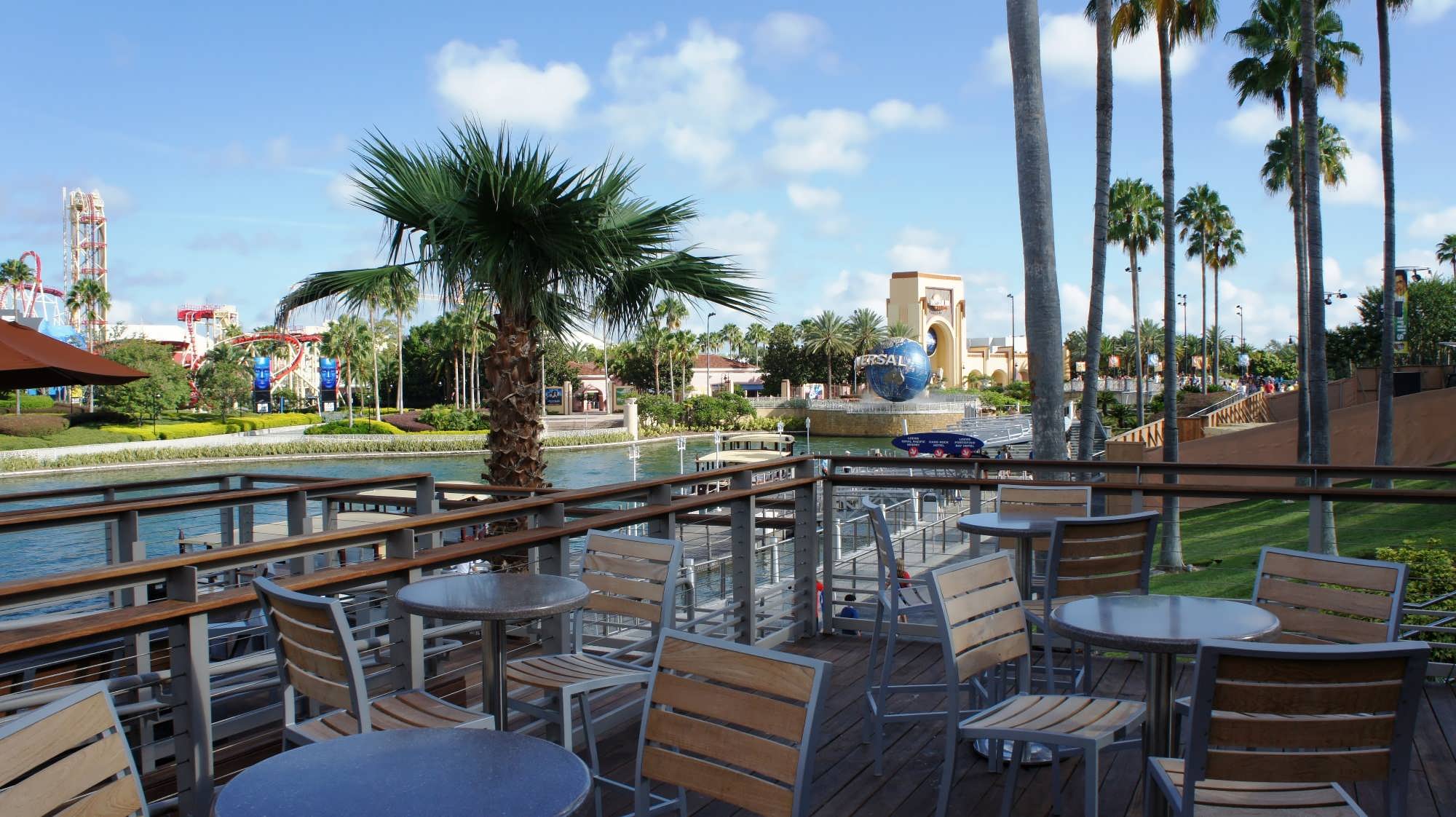 Breakfast at the CityWalk Shoreline (on the way to IOA).
The second Shoreline venue is near NASCAR Sports Grille on your way to Universal Studios Florida. Calling itself CityWalk Cafe, the quaint food & beverage stand sells cappuccinos, lattes, espressos, iced coffee and regular coffee. It also will tempt you with beignets in chocolate sauce and other baked goodies.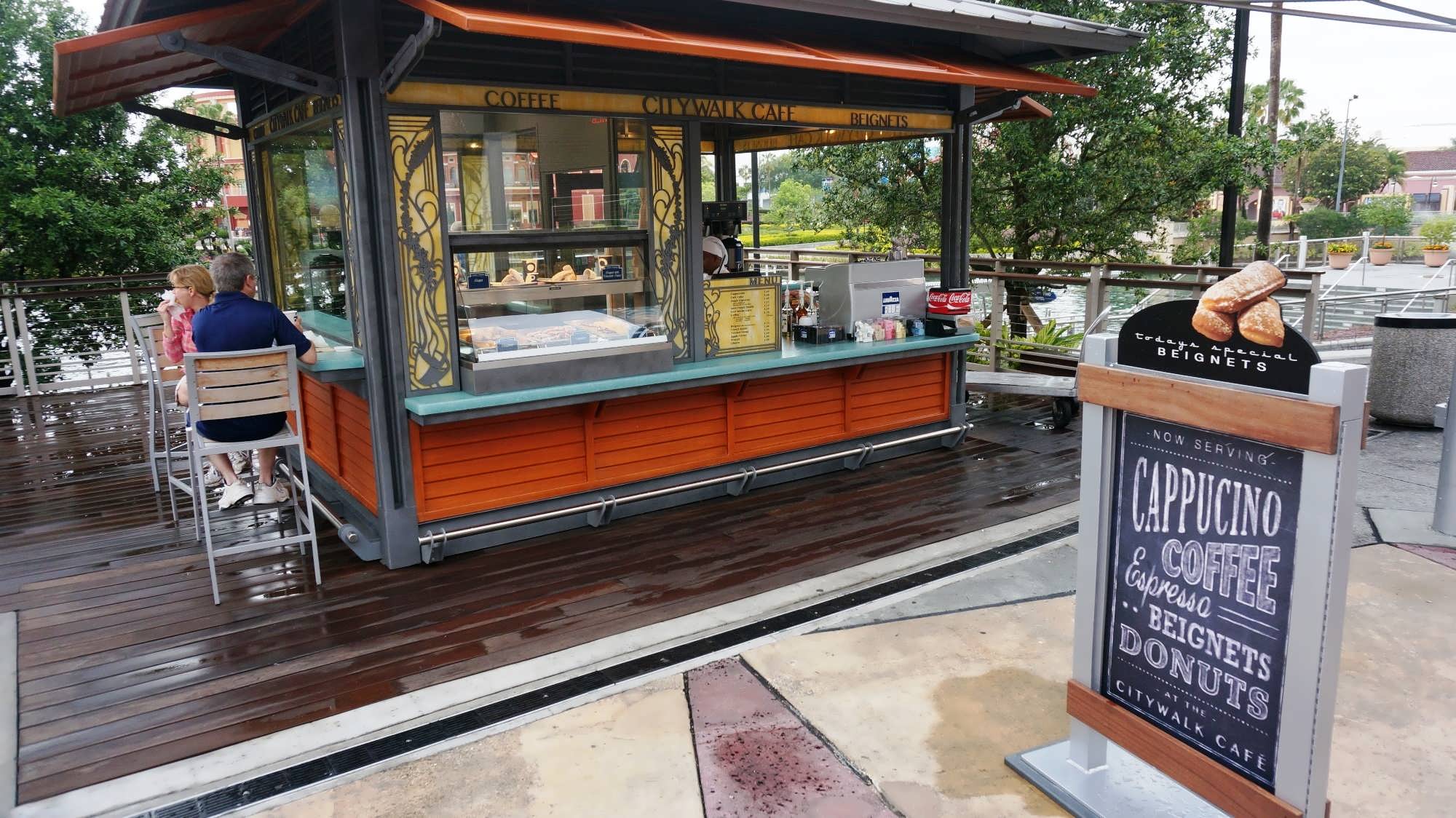 Breakfast at the CityWalk Shoreline (on the way to USF).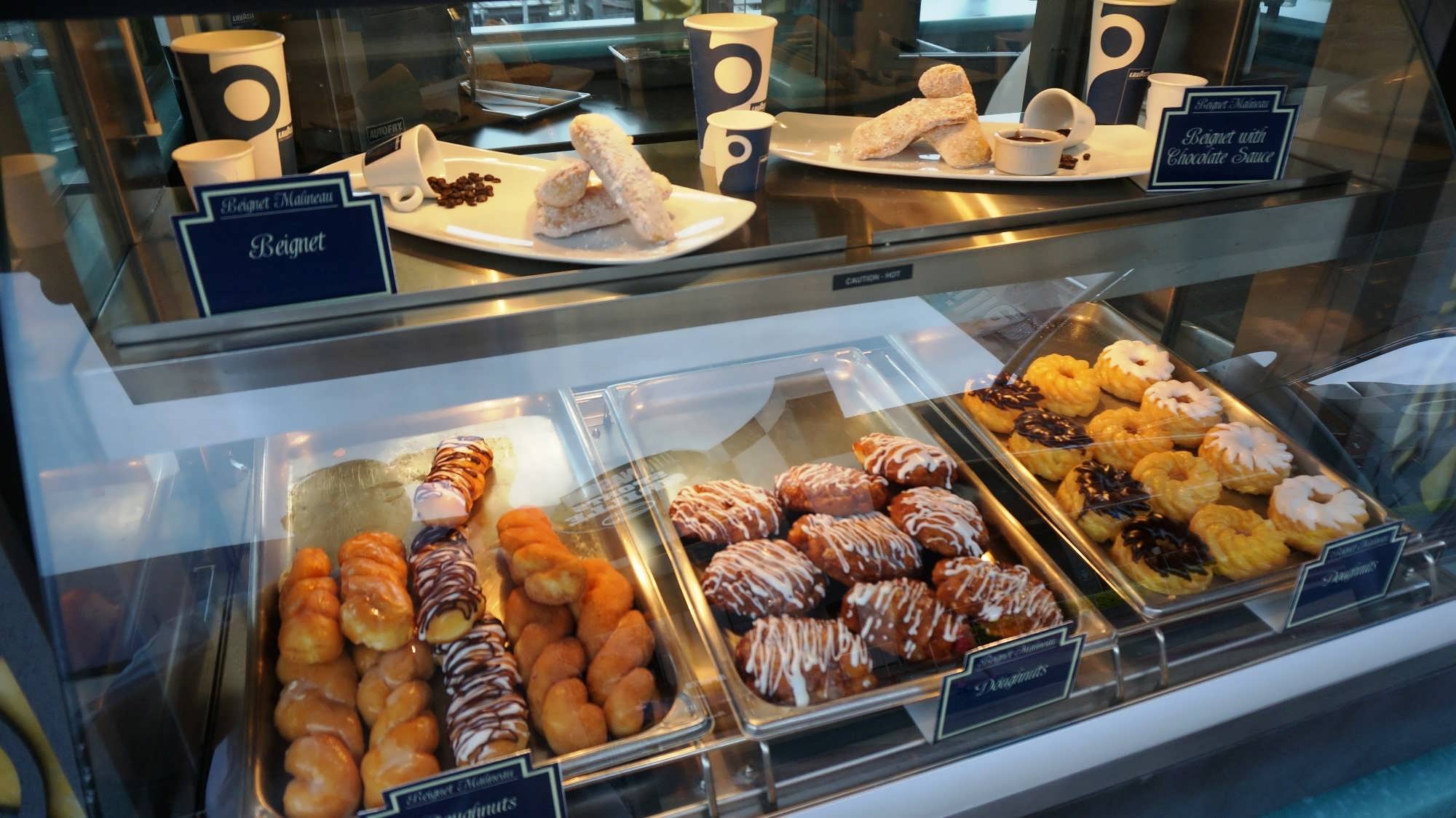 Breakfast at the CityWalk Shoreline (on the way to USF).
While you're stopped at either of these spots, take a moment to look around and say to yourself: "I did it. I'm at Universal Orlando!"
What about breakfast inside the parks?
Quick-service breakfast is also served at a few locations inside Universal's theme parks. We don't generally recommend that you stop at any of these locations because, by this time, you'll be inside the parks, and you should be using the precious morning hours to experience as many attractions as you can with as little wait as you can. Nevertheless, if you need to grab a bite to eat, here are your options (use the links to learn more):
Beverly Hills Boulangerie – USF
Universal also has an assortment of refreshment carts stocked with breakfast-appropriate foods in the morning, such as croissants and fresh fruit.
Here is an image of the cart inside the Wizarding World of Harry Potter, across from Ollivander's: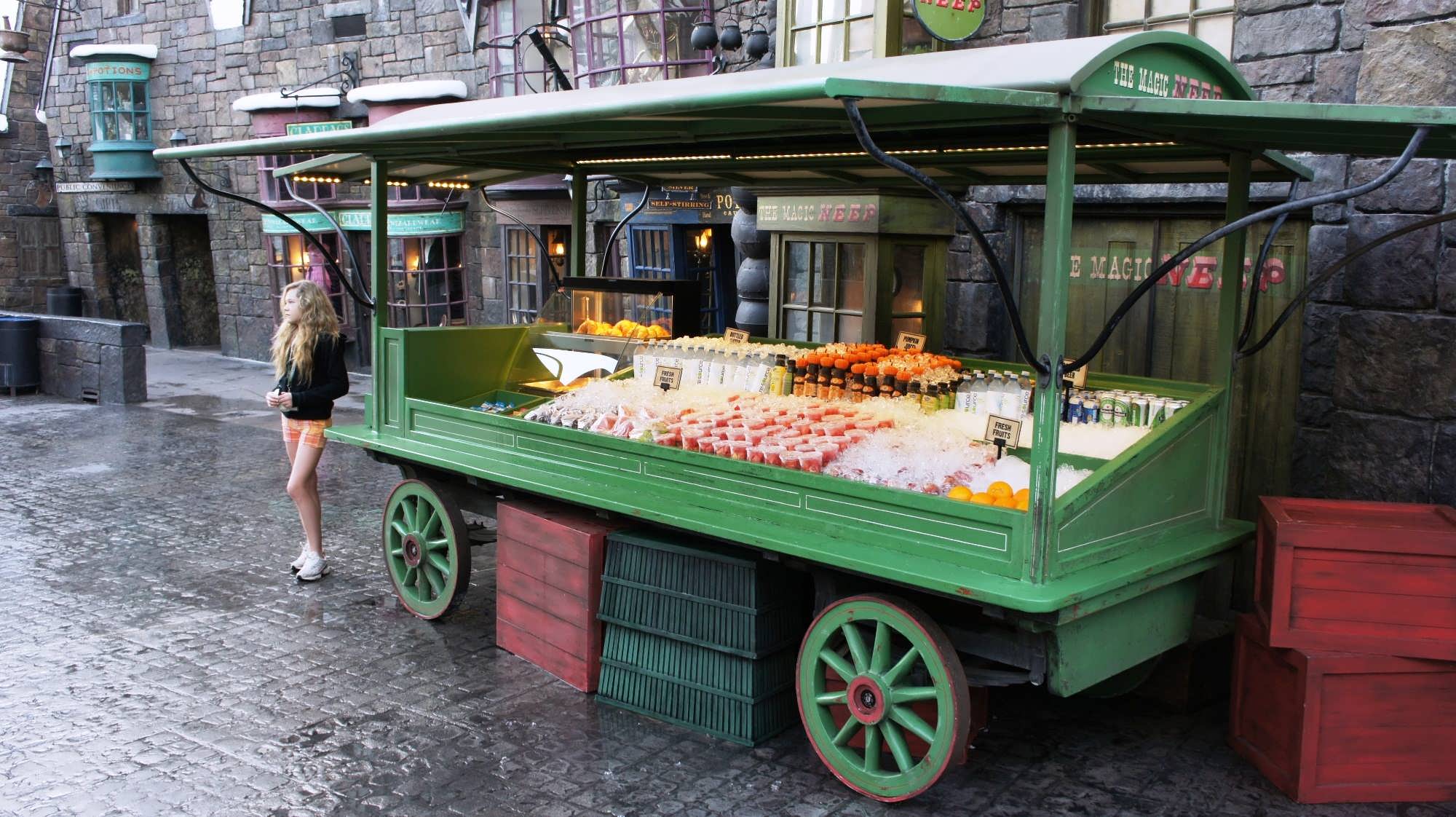 Breakfast in Hogsmeade Village.