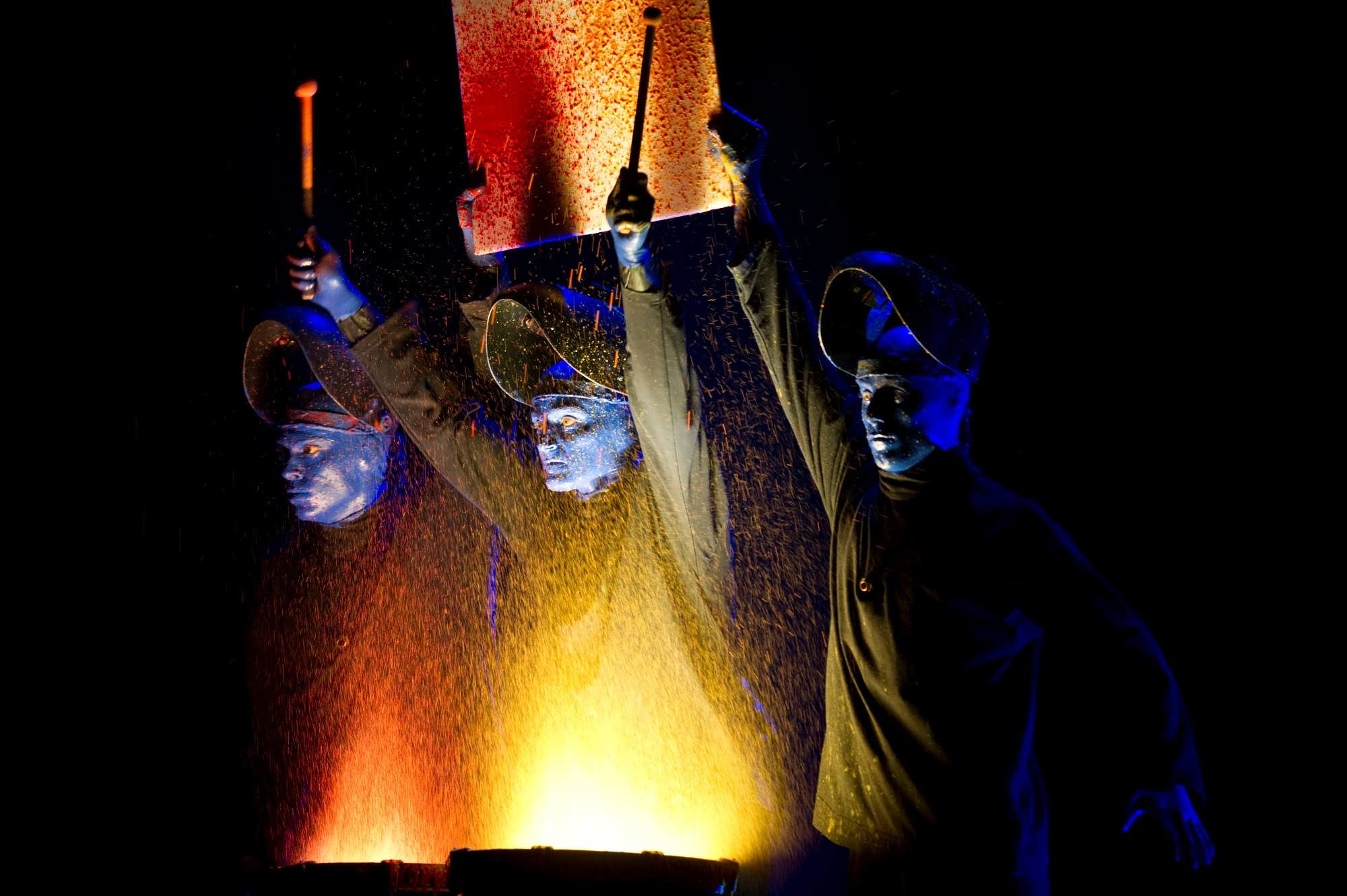 Blue Man Group at Universal CityWalk (courtesy of Universal Orlando).
Note: Blue Man Group Supports Autism Speaks
Blue man Group will host a sensory-friendly show, suitable for children with autism disorders, supporting Autism Speaks on Saturday, December 5, 2015, at 6pm.
Slight modifications will be made to the show including reducing sound and light levels at various moments during the performance and making headphones available upon request. The Blue Men will limit the amount of direct audience interaction and keep their approach to the audience more subdued. Blue Man Group will also create calming environments in the theater's lobby for families seeking a break from the excitement.
Tickets start at $49 (plus applicable fees) with a portion of proceeds from the event going directly to the nonprofit. The fastest growing developmental disorder in the U.S., autism spectrum disorder affects one in 68 children and one in 42 boys. Characteristics include social challenges, communication difficulties and repetitive behaviors. This year, Blue Man Group is supporting autism programs in all of its markets, including Boston, Chicago, Las Vegas and New York, with a minimum donation of $25,000 given to the cause. As a non-verbal, visually-stunning show, Blue Man Group serves as a great fit for all children and families.
For more information, please visit blueman.com/autismspeaks or call 1 (800) blue-man.
Guest review & insider tips:
Blue Man Group is by far one of the most musically creative experiences I have ever been a part of. Universal Orlando just reopened a new version of this highly popular show! As a drummer, I am fascinated with all of the dozens of new instruments they have created. Not only do they look unique and cool, but also their sound is just as original. Before I get into the show, I must tell you just a bit about the instruments they have constructed!
They have many but I'll narrow it down to a few. First is the Drumbone — this is likely the most famous. It is made of PVC piping! This is about the simplest form of the pipe instruments they have, consisting of about three major pieces. What is so amazing about this is that it is so simple but yet it creates a sound that you've never heard before. It's a take off of a trombone with parts sliding up and down to create higher and lower sounds. Second is the Backpack Tubulum, a completely portable tube instrument, allowing the Blue Men to move all around the stage. Over the years it's had a few different forms leading up the awesome version that is in this new show!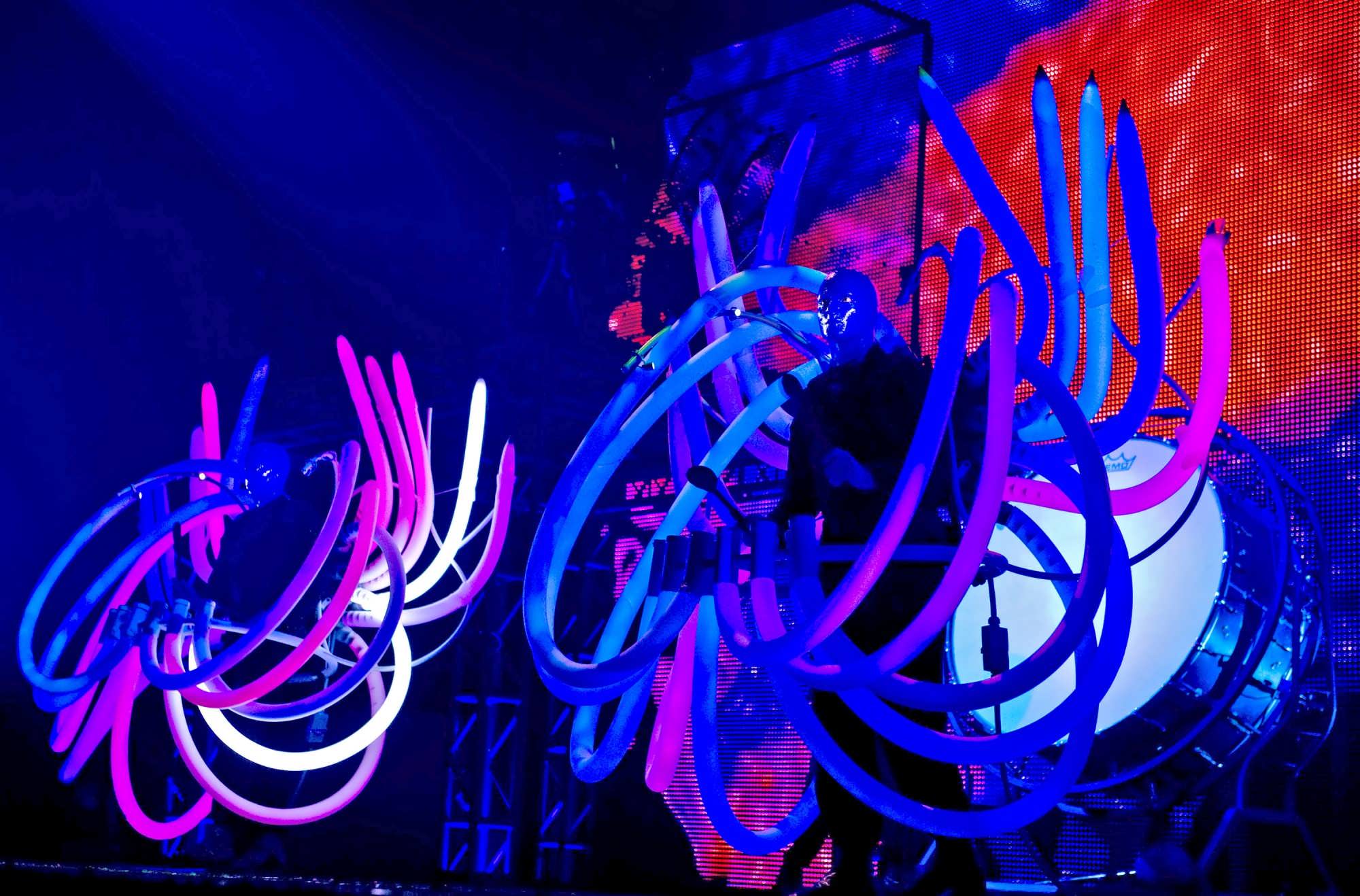 Blue Man Group at Universal CityWalk (courtesy of Universal Orlando).
Blue Man Group covers a wide range of your senses. Literally everything but smell is utilized in your experience. Everything from possibly getting a marshmallow or chocolate to the stunning visuals and sounds! Then topping it off with a huge dance party, sending out giant glowing bouncy balls and paper streamers for you to throw everywhere! Which by the way is fully recycled after each show!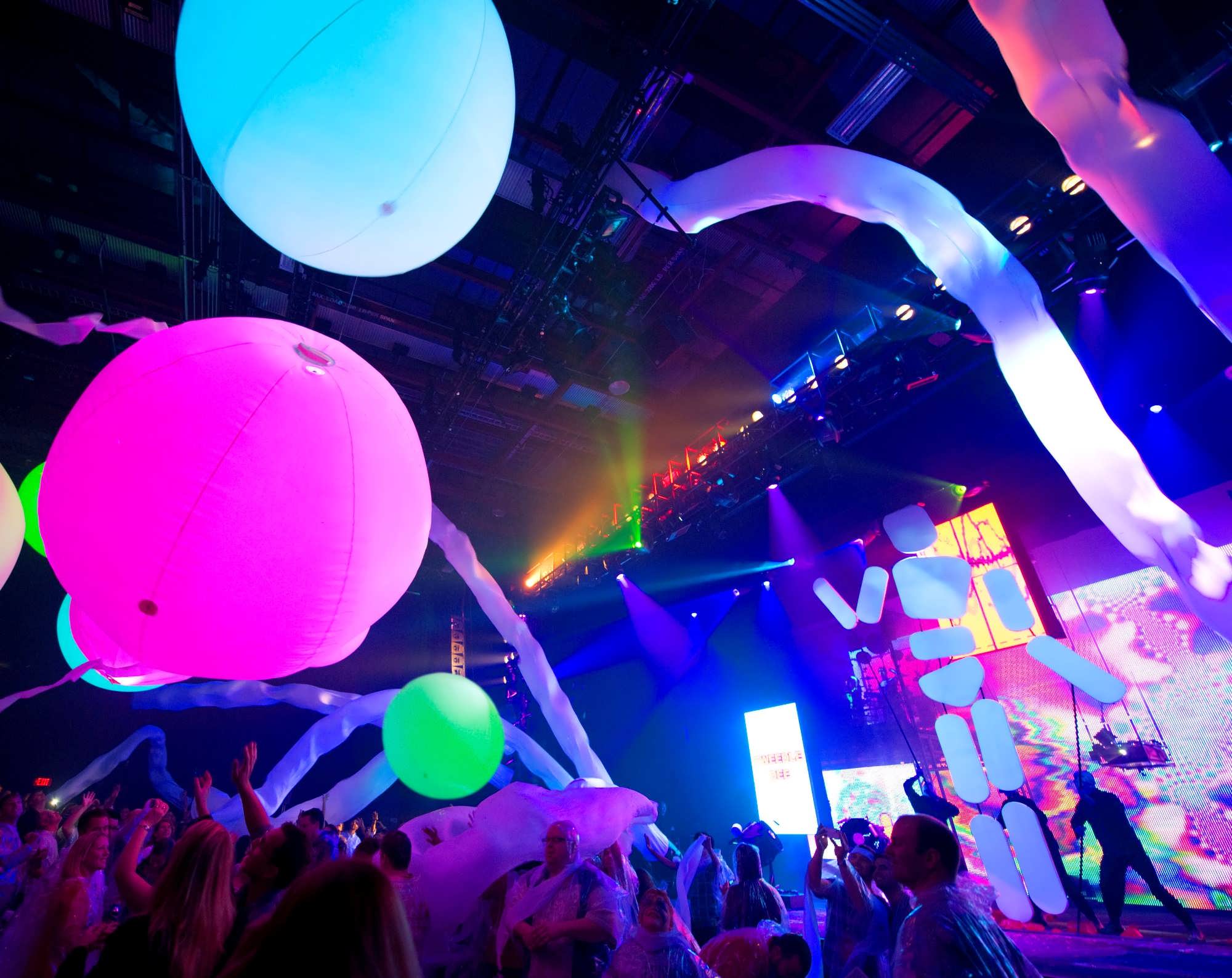 Blue Man Group at Universal CityWalk (courtesy of Universal Orlando).
This show is amazing for many different reasons, not just for its creativity, but also it is educational. Not in the normal boring way, they actually teach you things you would never think about and in a way where it doesn't even feel like learning. Weaving it perfectly into their show they relate how your mind perceives sight, and uses amazing examples to convey to you in an easy and extremely entertaining way!
I've loved the stunning concept of the Blue Man Group so much that I have now seen them 5 times over the years, either here at the Sharp Aquos Theatre in Orlando (http://www.blueman.com/tickets/orlando) or at the Briar Street Theatre (http://www.blueman.com/tickets/chicago) in Chicago. Each time I can honestly say is just as amazing as the last!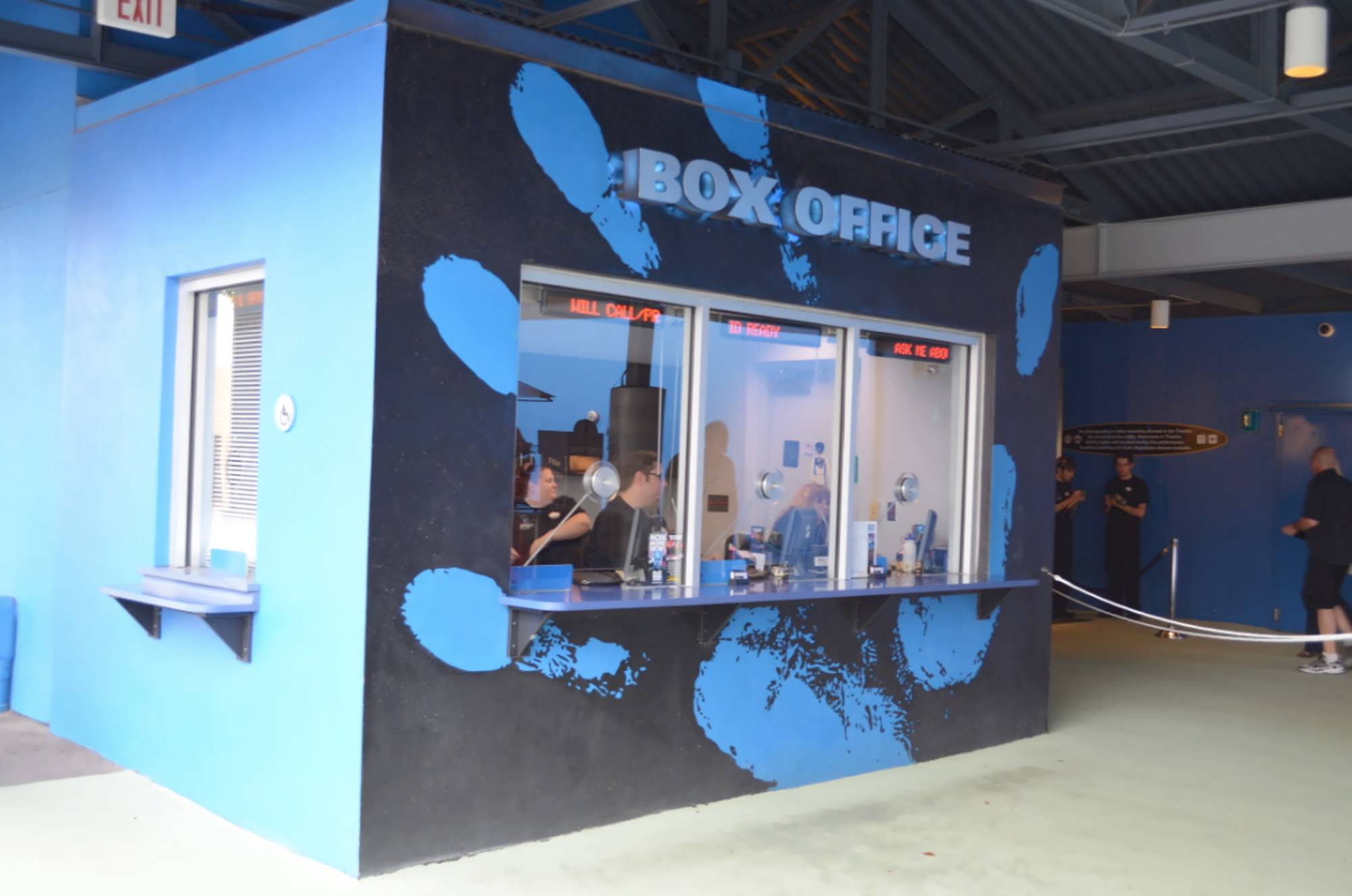 Blue Man Group at Universal CityWalk.
It is relatable and funny to every age group, in my times going I've seen children all the way up to grandparents standing and having fun through the whole show. The music and visuals are something that can be picked up by all and you find yourself humming them even after the show is through. The best part is that they have many albums and DVDs that you can bring home! I have many of them myself, and listen to them all the time.
Tickets start at $69.00 for adults and $29.00 for children. It is worth it! Yes, the prices are a bit high in this theme park setting but it is an experience you will not forget, and that you can have with parents and children! You can purchase tickets at the Ticket Booth at the theatre, online (http://www.universalorlando.com/Theme-Park-Tickets/Blue-Man-Group-Tickets.aspx), or at the Universal theme parks.
– Blaine Cummings, @DisMagicMan
Blue Man Group theater conversion – time-lapse video
Blue Man Group at Universal CityWalk – map
Click any marker to display the attraction or venue name. To scroll or zoom, use the controls on the top-left of the map. You may also switch to different map views by using the buttons on the top-right of the map.