OI Share: Joshua C experiences Orlando's best vacation at Universal's Rock the Universe
I have been to Orlando many times and am VERY familiar with the parks. I can honestly say that I think Rock the Universe was the BEST Orlando vacation I have ever experienced. There is no way to see over 20 awesome bands plus go to both theme parks for such a low price. I recommend the "Rock Your Weekend" pass because you get Park-to-Park daytime admission to Universal Studios Florida and Islands of Adventure, tickets to Rock The Universe (at Universal Studios Florida), plus hotel. This package is good even if you are not a Christian, or even if you do not care about the bands. There really isn't any other way to get admission tickets this cheap for both parks during the day and all night until 1am. Plus you never know–you may end up liking some of the bands!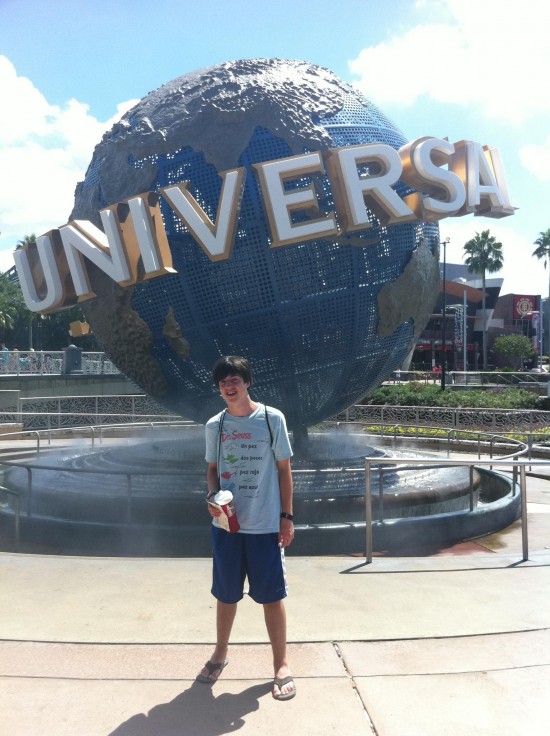 Rock the Universe: Transition from day to night
Although the normal Universal Orlando park hours closed at 6:00pm, they allowed the people who bought the "Rock The Universe" tickets to enter at 4:00pm. So between 4:00-6:00 there was a transition time for guests. If you have Park-to-Park tickets then I would recommend for you to go to Islands of Adventure during this time, because the lines are longer at Universal Studios. They also pass out wristbands during this time to show which guest where there for the day only and which guest were there for Rock The Universe. Friday was a purple wristband that said "Rock The Universe" and Saturday was an orange wristband that said the same. If you are at Islands of Adventure during this time, then you will not receive a wristband, but it should not matter since they stop checking for them once they get the Non-RTU guests out of the park.
Rides at Universal Studios Florida were open during the concerts EXCEPT during a 20 minute candlelight service each night. I recommend if you are not interested in this service to stay in line at a ride and save your spot until rides start operating again.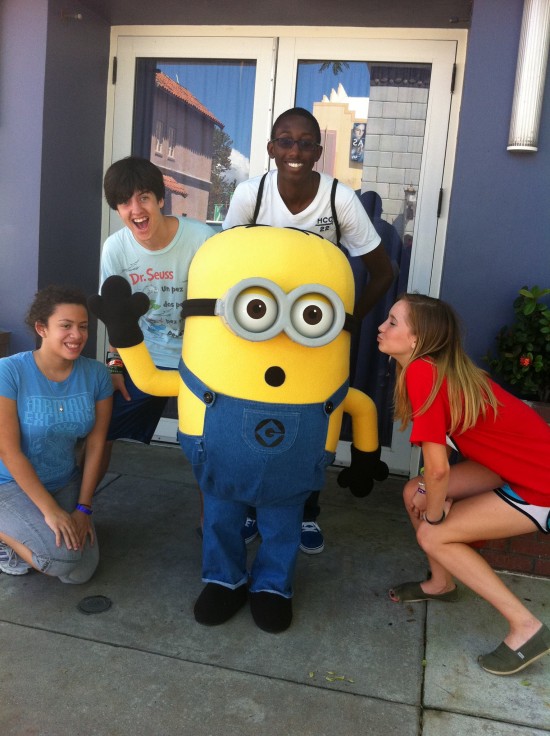 Rides & concerts at night during Rock the Universe
1 – In Production Central the rides open were: Shrek 4D and Hollywood Rip Ride Rockit…This is also where the main Music Plaza Stage was located (right in front of Rip-Ride Rockit).
2 – In New York the rides open were: Twister and Revenge of The Mummy… This is where the fanzone stage was located by the movie sets in front of The Mummy.
3 – In San Francisco / Amity the rides open were: Disaster! and Jaws.
4 – In World Expo the rides open were: Men In Black Alien Attack and The Simpsons Ride.
5 – In Hollywood the rides open were: Terminator 2 3-D… This is where the Hollywood Stage was located. TIP: If you go on the back side of the stage behind movie sets then you can sit behind stage and see the whole concert and possibly meet some of the artist when they get off stage. No one was sitting back there when I went.
6 – Woody Woodpeckers Kidzone the rides open were: E.T.
One really cool thing about Rock The Universe was that they added some hidden songs to the Hollywood Rip Ride Rockit. I am not sure, but you may still be able to use these songs now, even though Rock the Universe is over. Remember, you can not video or take pictures during your ride if you use the hidden tracks.
Barlow Girl – 770
Stellar Kart – 771
Family Force  5 – 772 (I did this and the song was "Dance Or Die")
Switchfoot – 773
Casting Crowns – 774
Third Day – 775
Brandon Heath – 776
David Crowder Band – 777
RED – 778
Tenth Avenue North – 779
Rock the Universal: Final thoughts
I actually arrived in Orlando around 3:00pm and went to the hotel and put stuff up and went straight to park. Then I was there all day on Saturday, and until 2:30pm on Sunday.
TIP: Don't waste money in the park! You can buy refillable Rock the Universe cups for like $6 that will give you free refills during Rock the Universe and discounted refills during the day. You do not really need an Express Pass, although they will advertise them like crazy–just make sure that you ride Rip Ride Rockit first thing each day. It will be like a 5 minute wait. If you do single rider lines (remember your group WILL be split up, but that shouldn't matter because you're not going to be hanging out on ride anyways, you should be enjoying the experience) then you will get to ride everything multiple times in each park.
**Also I got to meet Family Force 5 at both of their concerts. If you wait by backstage areas at the concerts then usually they come out within 5 to 10 minutes, and you can scream their name, and they will most likely come over! haha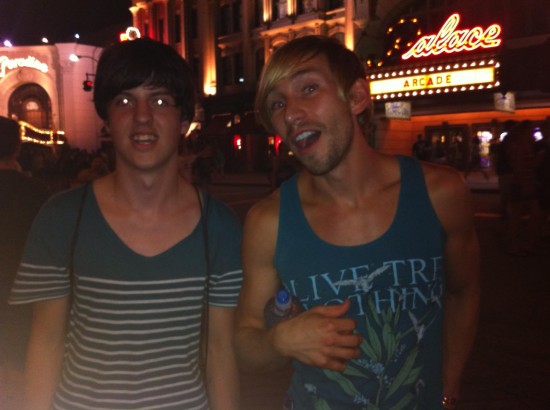 **I can't think of anything else to add-if you have any questions then let me know and I will add that.
– Joshua
[sws_author_bio user="OI-Share-a-Story" size="105″ name_format="About this post"] [/sws_author_bio]
Comments