Photo Connect Star Card Package: My best tips for using Universal's best kept secret
Universal Orlando offers an often underused opportunity within the parks, and it goes by the name Photo Connect. This service provides guests with once-in-a-lifetime photos on an easily organized and accessible card, referred to as the Star Card. The Photo Connect Star Card can be used continuously throughout the day, at both Islands of Adventure and Universal Studios Florida, but is only valid for one day unless a Star Card Package is purchased.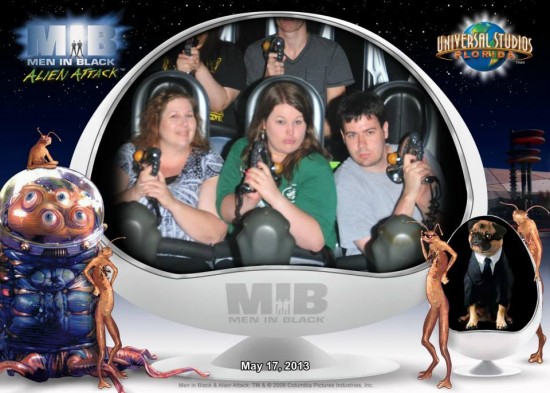 During my last visit to Universal I decided to give the Star Card Package a try, as I was very interested in seeing if it was worth the investment — and I was very excited to have online access to my ride photos. Quick summary: The Photo Connect Star Card Package is entirely worth the money. You are able to access your photos online, get a free print, discounts on additional prints, and you receive a customized hard card with your choice of photo. For regular guests the standard package includes five consecutive days of photos. But perhaps the biggest advantage of all is offered to Universal Orlando Annual Passholders: we get all of the same benefits for the same price, but for an entire year!
Once I arrived to Universal Orlando on the first day of our trip, I immediately got my first photo taken at the front gates and carried around the temporary Star Card until I got a photo that I desired to be on the permanent hard card (like a credit card). Both the temporary bendable card and permanent hard card are small and easily kept in your back pocket, which is my first recommendation. When you get the Star Card Package you are provided with a lanyard, which is very nice and a great souvenir, but when going on high speed thrill rides you definitely don't want to take a chance at losing it, so by keeping the card in your pocket is both easily accessible for after rides and takes off the stress of the lanyard going missing.
My second recommendation is to take all of the photos that you can with the Star Card. It is completely unlimited and you can get back into as many photo op lines as you'd like. It took a few times to get that 'perfect' shot that we desired with some of the characters, and being able to access all of the photos online allows you to make sure that you're getting exactly that picture that you want. The photographers at the front gates are often ignored by guests eager to get to the rides, so they enjoy when people seem excited, and they'll take multiple photos if asked — don't feel like you're bothering them!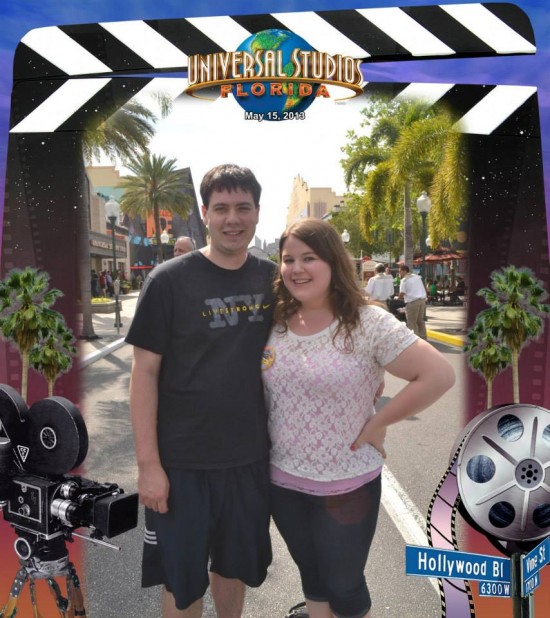 Next, do not forget to go to the Photo Connect booth/station at the end of each day (there are many locations, including the Photo Connect stores located just inside the turnstiles at each park). If you did not purchase the Star Card Package, photos only stay on the card for one day at a time, after which time they are dumped by the system. If you did purchase the Star Card Package, photos are saved to your card for the length of your package, either one week or one year depending on whether you're an Annual Passholder.
Important: Whether or not your a Passholder, keep in mind that photos cannot be edited after the day that they are taken. Some of my favorite Star Card photos are those with added borders, animated creatures, and other magic that the Photo Connect team members can create — so don't forget to make a quick stop at the end of your day! It takes less than five minutes and makes the pictures even better and more memorable.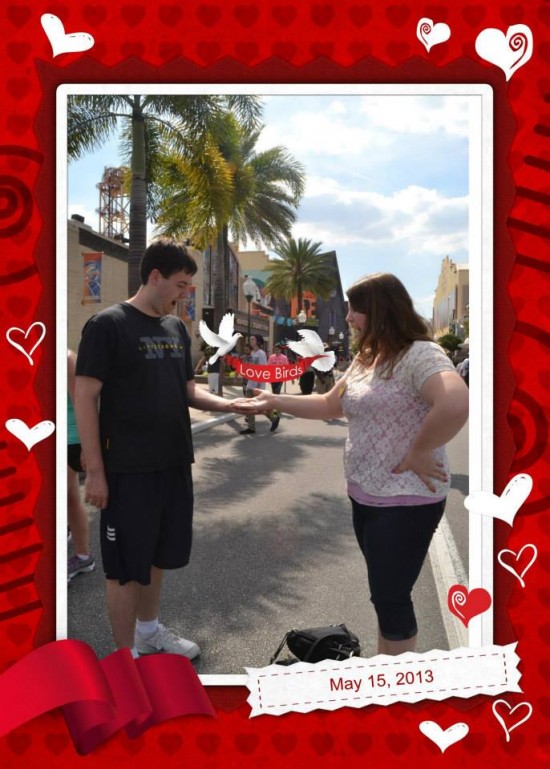 An additional tip: Be prepared in advance by visiting the Orlando Informer's Star Card information page so you know which rides are a bit different than the others (see the link at the bottom of my post). Harry Potter and the Forbidden Journey, for example, is one ride in which you need the Star Card Package in order to add the photo to your card; without the package, you can only get prints right at the photo booth upon exiting the ride. By being prepared with this information, you won't get stuck without your Star Card or lose out on any photo memories from your trip. Preparing in advance helped my trip a ton and took out any unknowns — I felt fully educated on the Star Card and it made the trip a lot less stressful!
Lastly, keep an eye out for the self-service Photo Connect kiosk at Islands of Adventure, right after the entrance into Jurassic Park near Toon Lagoon. The lone self-service kiosk turned out to be one a real highlights of the Photo Connect service! It has a lit sign with moving words that tells you exactly what to do, and it allows you to take as many photos as you want with as many funny faces and poses as you desire. Here's one result: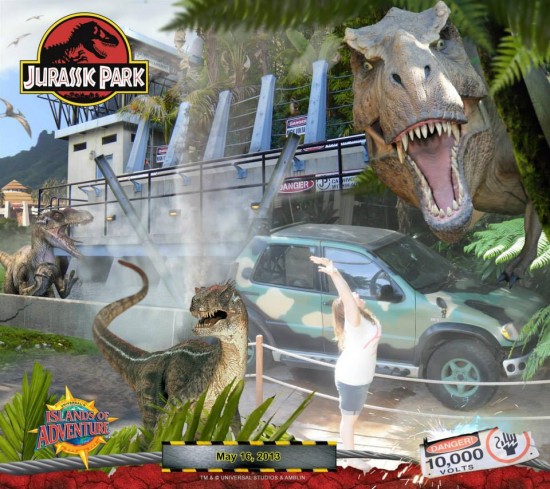 Since the self-service Photo Connect kiosk in Jurassic Park is not advertised very well, many don't know about it. In fact, I was able to take five photos in a row without anyone else even seeming interested in what I was up to. It's as easy as scanning your Star Card, watching the countdown on the sign, posing, and *click*, you're all set! Even the people at the Photo Connect store on the way out questioned if someone was there helping us or not, as the photos came out so well and they were unaware that we could do it ourselves (the kiosk is sometimes staffed by a team member). I'm definitely hoping that more of these self-service Photo Connect kiosks pop up soon, as they are so easy and incredibly fun!
Overall, the Universal Photo Connect Star Card Package is a great investment, whether you're just getting the week pass (non-Annual Passholders) or if you're getting the AP Star Card Package, both priced at $59.95. Better yet, there is a $10 pre-sale discount if you purchase either package online.
For more information about this topic, a link to the per-sale discount site, and so much more information I can't even began to describe it all, visit the Universal Photo Connect & ride photos page in the OI Universal Center!
Universal Photo Connect – photo gallery
Click any image to view it full-screen. When the full-screen image is open, click to the right or use the right arrow on your keyboard to advance through the gallery.
[sws_author_bio user="AllyPfeiffer" size="105″ authorposts="More OI posts by Ally" name_format="About the author"] [/sws_author_bio]
Comments